A Guide To Accessible Recreation in West Virginia
A Guide To Accessible Recreation in West Virginia
Sites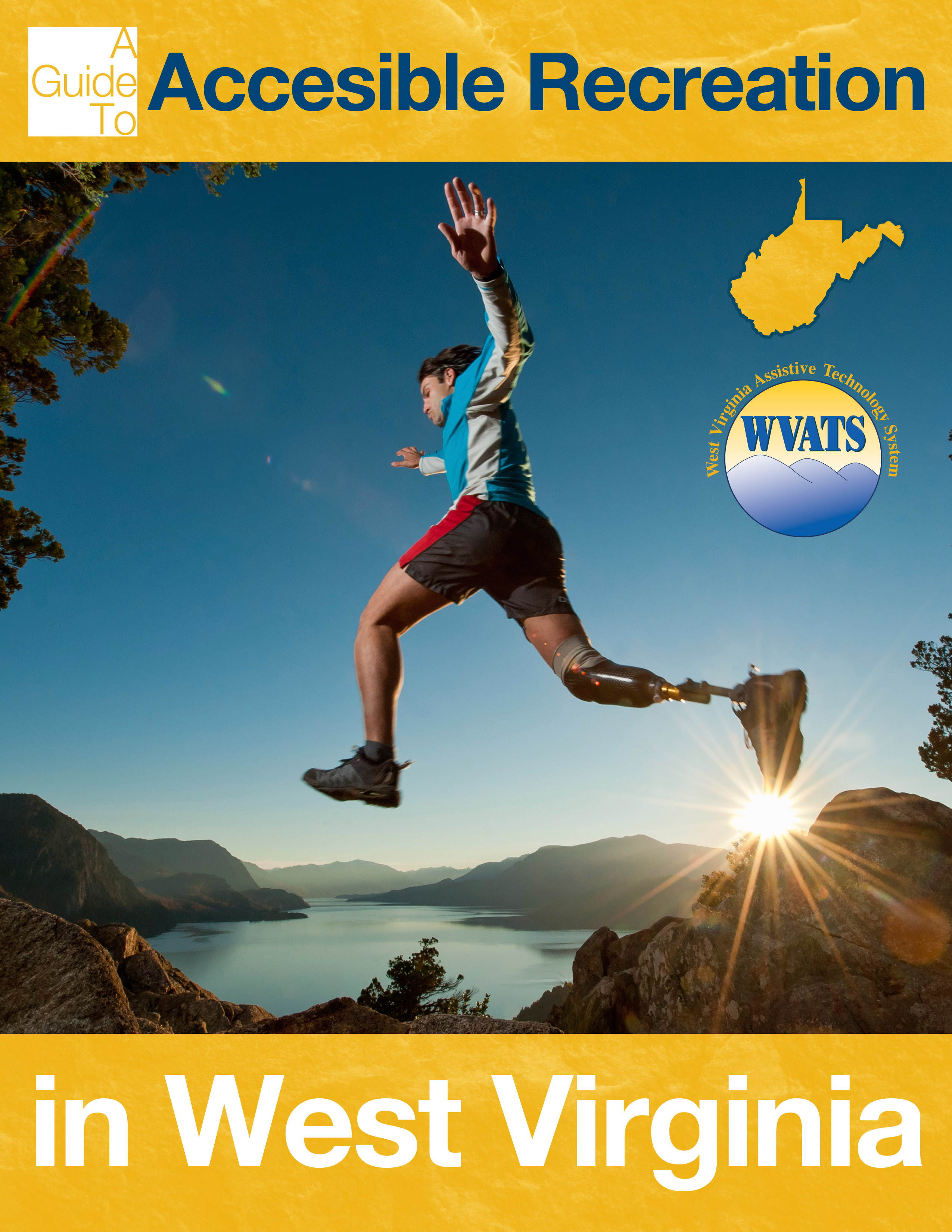 Additional Resources
Acknowledgements
This publication was made possible by the support of the following organizations and individuals:
West Virginia Assistive Technology System
West Virginia Division of Tourism
Wests Virginia Division of Culture & History
West Virginia Division of Natural Resources
Community Living Initiatives Corporation
RetireWV
Special thanks to Stephen Hardesty and Brittany Valdez for their efforts. Thanks also to Margo Neal, Hannah Sites and Therese Welsh for their past contributions.
Cover photography used with permission of: Randy Benear, Donnelle Oxley, Mark Radel, and Kim Broughton
August 2014
Alternate formats are available. Please call 800-841-8436 to request Braille, audio tape, compact disk or a printed copy.