Buying a House
Making An Offer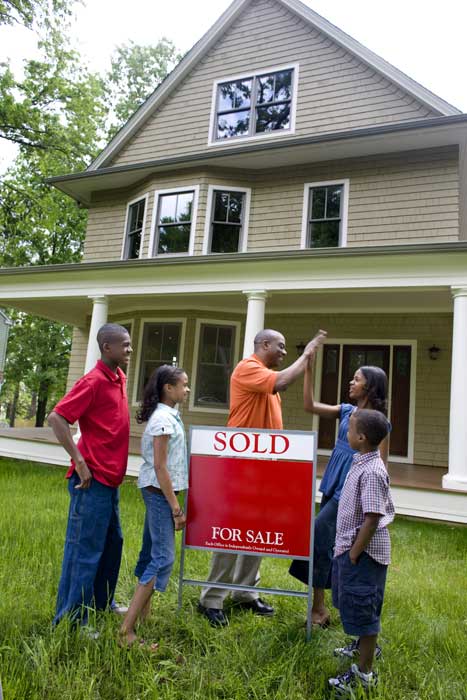 Now that you've decided to buy a home in the area you want to live, it's time to make the seller an offer. An offer is a legal document that will be prepared by you, your attorney or your realtor. When given to the seller, the offer should include a good faith deposit (or earnest money), be signed by you and whoever else will be co-owning the house, and address specific items including:     
     
Price of the house     
Amount of earnest money     
Legal names of buyer and seller     
Legal address/description of house     
Items included in the sale, such as appliances     
An explanation of how you will pay for the house     
Contingencies     
Time limit to accept the offer     
Closing date     
The seller will name an asking price but your offer can be more or less than that amount. If you (or your realtor) feel the price is higher than it should be, you can offer less. If you want the seller to leave certain items (appliances, furniture), you could offer more.     
Items attached to the home are usually included in the sale price and are not considered "extras." These items would include built in dishwashers or stoves, water heaters, wall-to-wall carpeting, porch awnings, built-in bookcases, etc.     
An offer should describe things that could cause you to cancel your offer. For instance, if you are unable to find financing or insurance, the offer can be cancelled. You can also cancel the offer if serious problems are found by the home inspector; or if the seller refuses to perform any repairs recommended by the home inspector or if you are not satisfied with the plans for repair.     
Your offer will name a closing date - the day when you pay them their money and they give you the keys. This date is usually three to four months from the date of the offer to give you time to secure your financing and prepare for the move.     
The seller can accept your offer, reject your offer or present you with a counteroffer. The seller has the right to change his mind about the sale before the offer is signed but they cannot refuse to sell to you because of sex, race, color, familial status, religion, national origin or disability.     
However, the seller may sell the house or accept an offer from someone else. Often, you will see a house listed in a real estate magazine that was sold before you ask to see it.     
You can change your mind about your offer, as long as you do this before the offer is signed by the seller. Once the seller signs the offer, it becomes a legally binding contract.            
Understanding Mortgages
A mortgage is a long-term loan for property such as a house. Banks and mortgage companies are the largest mortgage lenders; however, there are other options such as the USDA (United States Department of Agriculture) that are explained in the next section.     
Most mortgages require down payments that are the part of the purchase price that the buyer pays in cash and does not finance with a mortgage. Down payments show a firm commitment from the buyer to the lender of intention to repay the loan. The average down payment amount is 20 percent, however, many lenders will offer loans with as little as 3 percent. Generally, if a down payment of less than 20 percent is made mortgage insurance, insurance that covers the lender against losses incurred as a result of a default on a home loan, is required.     
When you take a loan to buy a house from a lender, you will be charged interest rates. Interest rates are the lender's charge for the use of their funds. These rates are charged on top of the amount of money borrowed for the mortgage and may differ depending on the lender, therefore, it is very important to shop around and compare different rates and lenders.     
Payments and Escrows
A mortgage payment is much different from other loans: principal, interest, insurance and taxes may all be built into your mortgage payment. 
 
Principal is the amount of money that you borrowed or the balance remaining after payments begin. 
Interest is the amount the lender charges you for loaning you the money. Interest is determined by the unpaid balance before any money is applied to the principal. 
Property taxes are paid by homeowners annually to local and state governments based on the value of property. 
Homeowners insurance protects the insured property against loss from theft, liability and most common disasters.
"How will all of this be paid, and what will it cost?" 
Options are available to let you balance your budget and avoid making big payments on things such as taxes and insurance all at once. An escrow account is a special account set up by the lender in which money is held to pay for taxes and insurance. Homeowners pay extra money each month as part of their mortgage to save for the time of year when these bills are due.          
Housing Assistance Programs
  Special programs can assist in the home buying process for individuals with low income. These programs include:
West Virginia Housing Development Fund Programs
The HOME Program is a federally funded housing program offered by the West Virginia Housing Development Fund for low and very low-income individuals and families. It provides affordable financing for home repair, home purchases, and rental development.   
Families that are currently renters, sharing housing units with other family members, or owners of a home requiring substantial repairs to achieve property code compliance are eligible to participate. All applicants must apply through an approved nonprofit housing provider. Eligibility varies depending on the county you live in. For more information, call the West Virginia Housing Development Fund at 800-933-9843. A complete list of Housing Development Fund offices is located in the Resource Section.   
The Housing Development Fund also offers a Closing Cost Assistance Loan Program. This loan is available for applicants qualifying for the Single Family Bond Program, a 10 year loan available up to $3,000. No payment is required nor does interest accrue for the first three years.          
U.S. Department of Agriculture Housing Programs
The USDA offers many programs that assist with the construction, rehabilitation, or relocation of a dwelling and related facilities for low or moderate income rural persons. These programs include:     
     
Home Ownership Direct Loans. USDA offers two types of home ownership loans: guaranteed and direct loans. The loans provide financing, with no down payment and at favorable rates and terms, either through a direct loan with RHS (Rural Housing Service) or with a loan from a private financial institution which is guaranteed by RHS.
     
Home Improvement and Repair Loans and Grants enable low-income rural homeowners to remove health and safety hazards from their homes and to make homes accessible for people with disabilities. Grants are available for people 62 years and older who cannot afford to repay a loan.
     
Housing Subsidies. RHS can help subsidize monthly mortgage and rental payments, limiting these costs to no more than 30 percent of the adjusted monthly income of the applicant. These subsidies can be used for home ownership, rural rental and farm labor programs.
     
Fannie Mae Housing Programs
Individual mortgage lenders such as Fannie Mae, also offer loan programs that may be of assistance. Fannie Mae offers a number of products and services that target persons with special housing needs, and:     
     
Seniors     
Residents of rural housing areas     
Native Americans     
Persons with disabilities     
To find out more about these services call/email Fannie Mae at 800-732-6643 or visit www.fanniemae.com            
Before Closing
Home Inspection     
The lender will require a home inspection. The home inspector will look at both structural and mechanical parts of your property. Structural will include foundation, roof, doors, windows, ceilings, walls and floors. Mechanical will include plumbing, electrical system, heating and air conditioning, insulation, ventilation, septic tanks, wells and sewer lines.
Home Appraisal
The lender will also ask that the house be appraised, and will require an appraisal report before making the loan. Sometimes lenders may ask that a survey be done to determine the exact boundaries of the property you are purchasing.     
Your realtor should do a title search to make sure the property can be legally transferred to you without problems. If you are not using a realtor, you must go to the court house and do this search. Title insurance can be purchased to protect you against future problems.     
Once a closing date is set and your mortgage has been approved, contact the utility companies and ask that services be transferred to your name on that date. Take the time to go and introduce yourself to your new neighbors. Find out who your elected officials are.     
After you've selected the perfect house, you need to spend some time getting to know your new home. One of the best ways to do this is to keep a notebook where you can write down questions when you think of them and keep track of important information.     
If the seller is willing, ask them to do a walk-through of the house with you. Be sure to ask:     
     
Where are the main cutoffs for water, gas and electricity?     
Where is the fuse box located?     
Where is the thermostat for the hot water heater?     
Do they have blueprints of the house?     
Are any of the appliances still under warranty?     
What day is trash day?     
Who are the utility providers?     
Who are some of the contractors they have worked with on repairs to the house?     
What kind of major work has been done on the house?     
What is the history of the home?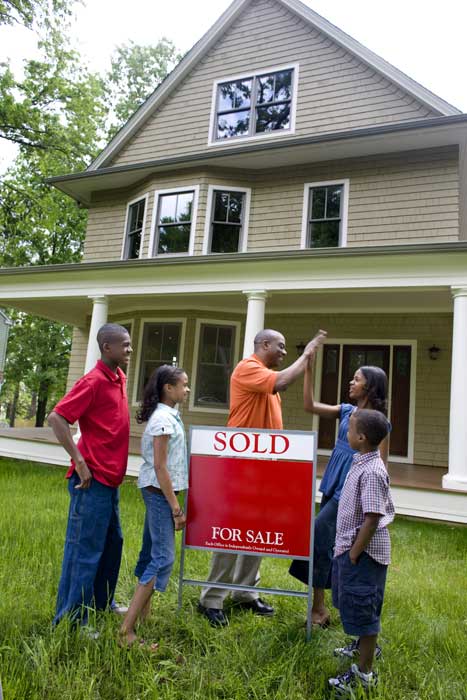 After You Get The Keys
Although buying a home is hard work, that work is not finished with the final sale.     
Being a homeowner is a great responsibility. It is your job to make sure your home is kept in good repair, taxes and bills are paid on time, proper insurances are obtained, and your house is a safe, comfortable, affordable place for you and your family to live.     
Your mortgage will require you to have certain insurance policies like hazard insurance (for fire, tornado and other disasters), mortgage insurance (pays your mortgage if you loose your job), mortgage life insurance (pays off your mortgage if you die), etc. Your lender will explain required insurances to you in greater detail when you are applying for your loan.     
You may also want to consider flood insurance or a home warranty policy, which protects you if a major repair is required during your first year in your new home.     
The most important insurance to you is homeowners' replacement insurance. Most insurances are designed to protect the lender from loss, but homeowners replacement insurance is the only one that will make sure you have a new home should a disaster occur and your home is destroyed.     
After you take possession of the house, the first thing you should do is change all the locks and get new keys. You should also change the batteries in your smoke detectors and install smoke detectors where none exist. Make sure you know how to evacuate your new home in case of emergency and write down emergency services numbers by your telephone.