Rent or Own: How to Make a Decision
To Rent or To Buy?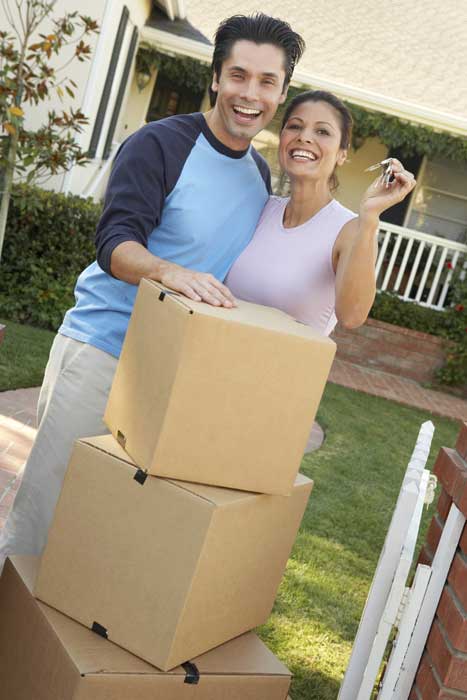 There are advantages and disadvantages to both renting and owning a home. Many people prefer renting because they do not want responsibility for maintenance and repairs, or they want the freedom to move from time to time. Others choose to rent because of budgetary concerns or locations closer to services.           
Owning a home may be more attractive to those who desire to accrue equity or have the security of a home for life. Before you choose to own, you need to decide if home ownership fits with your life goals.           
You need to compare key factors when making the decision to rent or own, such as monthly costs, tax benefits, equity, features, maintenance and repairs, control over your environment, stability and mobility.                        
The list below will provide a good starting point.          
| Key Factor | Rent | Own |
| --- | --- | --- |
| Monthly Costs | Can be less expensive than owning, especially if utilities (gas, water and electricity) are included in the rent. | The monthly cost of a mortgage, utilities, insurance, taxes and maintenance is usually more than rent, although in some communities owning a home may be less expensive than renting. |
| Tax Benefits | There are no tax benefits to renting. | If you own your own home, you may pay less income tax because home-loan interest is deductible from your taxable income. |
| Equity | Renting provides no equity or financial gain. | The difference between what you can sell your home for and what you owe is called equity. The value of a home usually increases with time, making home ownership a good investment. |
| Features | Apartments may have pools, laundry facilities, or other features that you pay for as part of your rent. | You may have to do without some of the features of apartments or pay extra to have them. |
| Maintenance and Repairs | Repairs are the landlords responsibility. Some landlords may be slow to fix things. | You have to make repairs yourself or pay someone else to do them. Small repairs like loose shingles or drain pipes must be fixed quickly or they can cause additional problems. |
| Control Over your Environment | Renters may not be allowed to have a pet or paint the walls their color of choice. | You can have pets and make changes to your home to suit yourself. If you make improvements wisely, they often add to the value of your home. |
| Stability | Landlords may raise your rent or sell the property and make you move on short notice. | You can live in your own home for your whole life if you wish. If you have a fixed- rate loan, your principal and interest payments will never go up, although the amount you pay for taxes and insurance may increase a little each year. |
| Mobility | You can move whenever you want with only 30 days notice or when your lease is up. If you leave sooner, you may lose your deposit. | You can't move until you sell your house or rent it. Selling can take several months. If you stop making your mortgage payments, the lender can force the sale of your house to repay the loan. |
Deciding Where To Live
To decide where to buy, rent or build, ask yourself a couple of questions:           
             
Is the neighborhood safe?             
What is the condition of the other houses nearby?             
Are you close to a good school?             
How far is the house from your job?             
Is public transportation available?             
Are there things to do close by for fun?             
Are there places for you to shop nearby?             
Is it close to your interests (i.e., church, support groups)?             
Is it near your family and friends?           
It's a good idea to drive through the neighborhood at different times of the day and to get out and walk around the neighborhood. Attend open houses, often sponsored by real estate agencies.           
Talk to the police about crime in the neighborhood. Find out how far the nearest ambulance and fire department services are.
Additional questions for homebuyers:
For homebuyers, there are additional things to consider. Find out what taxes you will have to pay to live in the neighborhood you have chosen. Sometimes, insurance rates are higher in certain neighborhoods.           
To find an affordable house, you may need to make compromises. For instance, homes in town are often more expensive than homes outside of town. Are you willing to move in order to own your own home? Remember, buying a home is an investment. What is the potential resale value of the house you are considering?           
You can begin your search for a place to live, whether you want to rent or own, by looking at real estate magazines and newspaper ads, and asking people you know. If you're not familiar with a neighborhood, talk to a realtor about what you are looking for.           
It helps to keep a log of the homes you look at. You may see so many homes while searching for the perfect place that it could become confusing. Keep track of the address, price and what you liked or didn't like about the homes.                        
Features of Your Home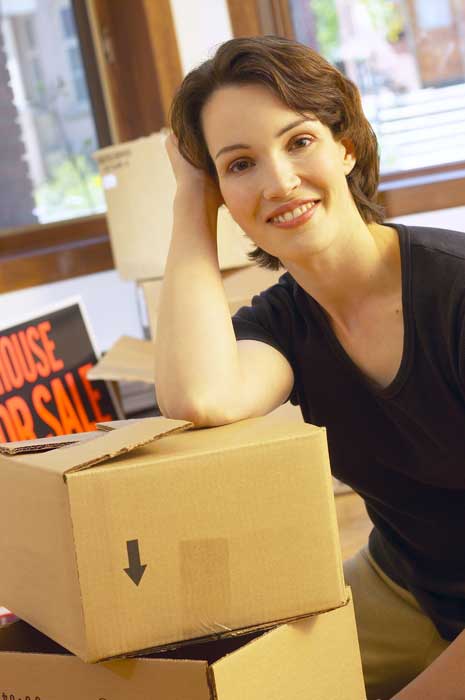 Regardless of whether you want to rent or own, you need to be sure about what you are looking for in a home:           
           
How many bedrooms and bathrooms do you need?           
Do you want a yard?           
Is there space for your pet?           
Do you want a garden or a place for your children to play?           
Do you need space for a home office?           
You may need to compromise on some features based on what you can afford. Having an extra bedroom may be nice, but are you willing to give up the extra room to live in a certain neighborhood?           
If you are looking for a house to buy, you will need to consider the condition of the structure. For instance, on your walk-through, look for:           
           
Flaky paint on walls and window sills           
Siding that is wavy or spongy           
Visible signs of termites or ants           
Walls that curve in and out           
Windows or doors that look crooked           
Porches that lean or sag           
Soggy areas in the yard           
Potholes in the driveway or sidewalk           
Stains on ceilings           
Cracks above doors and windows           
Uneven floors           
Doors and windows that don't shut properly           
If the home requires repairs, homebuyers need to consider how much repairs will cost and if they can afford to have them done. Prior to the sale, inspectors will recommend repairs and approximate costs.           
Ask the owner for the most recent utility bills - how much did it cost to heat during the winter and cool during the summer? What's the average monthly cost for water and sewage? How much electricity will you use in a month?
Accessibility
No matter where you choose to live, you need to be able to get in and out of your home and between rooms or floors inside. Accessibility is not just something to consider for older adults or individuals with disabilities. We can never anticipate what might happen in our lives - a work injury, a sprained ankle, an elderly parent who moves in. For all of these reasons, it is a good idea to consider how the design of your home will affect you throughout your life.           
If you have decided to rent, you should be familiar with Fair Housing regulations and the features required by law for all buildings with four or more units constructed after March 15, 1991. See "Fair Housing" in the Rental section for more information.           
If you are buying a home, you will want to make sure the house can accommodate you regardless of physical changes that may happen to you or those you live with. Does the house have a bedroom, bathroom, kitchen and living area on the entry-level floor? Are the doors wide enough to accommodate a wheelchair or walker? What would be the potential cost of remodeling if there is a change in your physical abilities?           
If you are building, you will want to include the features of Universal Design to ensure the home will meet your needs now and in the future. Some of these features are:           
           
lower light switches and temperature controls (no more than 48")           
higher outlets (no less than 15")           
wider doorways (32" of clear passage)           
at least one no-step entrance into the home           
entry level bathroom and bedroom           
maneuvering space throughout the living area, especially in bathroom and kitchen           
adequate lighting           
Before you build, you may want to talk with a housing specialist. Certified Aging-in-Place Specialists (CAPS) are available in many states. To find a housing specialist in West Virginia, call the West Virginia Assistive Technology System at 800-841-8436 or your local Center for Independent Living.                                     
Working with a Realtor           
A realtor can help whether you are renting or buying.
Rentals           
Many apartment buildings or complexes use a realtor to work with interested renters. Realtors can sometimes act as property managers, or landlords - you pay your rent to them, call them for problems, etc. A realtor will usually not charge fees to find you a rental unit if they have rentals listed with their agency.
Home Ownership           
Realtors are especially helpful when you are considering buying a home or land to build a home. Since you may be working with the realtor for months to find the right place, make sure you are working with someone your trust and who has your best interests in mind. You may want to drive around and see the realtor that has the most "For Sale" signs up, or ask your friends, family or co-workers who they would recommend.           
Realtors are paid by commission (a percentage of the purchase price of the home, usually 6 percent). This money is usually paid by the seller of the house but sometimes a realtor will work with buyers only. In this case, the buyer is responsible for paying the commission, or sharing the cost with the seller.           
Realtors can help you in many ways including:           
           
Talk to you about what kind of house you want           
Help you find a lender to finance the home and to prequalify you so you know what you can afford           
Find available homes in your price range           
Go with you to see the homes you are interested in           
Find out how much other homes are worth in the area you have chosen to live           
Refer you to home inspectors and other professionals to help with the home buying process           
Negotiate with the seller and help you make an offer           
Explain all the paperwork involved in buying a home           
You do not need to work with a realtor to buy a home. You might be interested in a home that is listed as "For Sale By Owner" and decide to work directly with the seller. But, keep in mind that buying a home is a very complex process and realtors are trained to work with you on the details and paperwork.
Your Right to Housing
Federal law prohibits housing discrimination in the sale, rental or financing of housing based on race, color, national origin, religion, sex, familial status or disability. In West Virginia two additional protected classes are recognized: blindness and ancestry. If you have been trying to rent or buy a home or apartment and you believe your rights have been violated, you can file a Fair Housing complaint.           
There are several ways to file a complaint:           
           
Complete an online complaint form at www.hud.gov/complaints.           
Call toll free 800-669-9777 or 888-799-2085.           
Call the West Virginia Human Rights Commission (WVHRC) at 888-676-5546.          
Complaints made to HUD must be made within 180 days of the violation. Complaints made to the WVHRC must be made within 365 days of the violation.
Safety Tips           
Everyone should remember a few rules when developing a safety plan for their home.           
           
Put good locks on all of your doors. Make sure everyone can use them.           
Install multiple peepholes on front and back doors. Lower peepholes are better for children and individuals using wheelchairs.           
Get to know your neighbors. In case you're not home, it's nice to know someone's watching your house!           
Make sure smoke detectors are installed on every floor, especially in or near bedrooms and that a telephone is available nearby.           
Test your smoke detectors at least once a year.           
Post emergency telephone numbers at every phone.           
Make sure your home is clearly numbered so emergency responders can find you easily.           
If you are renting, remember that you'll be safest living on the ground floor or near an exit door.           
Know where the main cutoffs are for water, gas and electricity.           
Keep important papers in a watertight, fire-proof container.          
How To Prepare For An Emergency
No matter where you choose to live, you should have a plan prepared to protect yourself and your family in case of emergencies. The plan should be something you do together so everyone knows what to do, who to call, where to go.
Your emergency plan should include:           
           
At least two ways out of every room           
A designated place for your family to gather outside the home and a person to call if you become separated during an emergency           
You should also have an emergency supply kit prepared and located in a place where you can get to it easily. The kit should include:           
           
A battery-powered radio and extra batteries           
A first aid kit           
Some water and non-perishable food           
Flashlight and extra batteries           
Extra clothing and blankets           
Special items such as oxygen, medication, a spare pair of glasses, diapers
           
Special considerations should go into a plan that includes older adults, children or persons with disabilities. For instance, if someone in your home is using a wheelchair, you should have more than one accessible exit. You should also call emergency responders (fire department, ambulance services, etc.) and let them know so they can be prepared to act accordingly in an emergency.           
The Resource Center section of this guide can help you find organizations and information that address safety issues for individuals with hearing, vision or mobility concerns.