AT and Information Technology and Telecommunication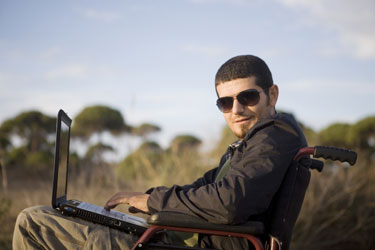 Electronic and information technology includes computer hardware and software, operating systems, web-based information and applications, telecommunications products (telephones, Internet, etc.), video equipment and multimedia products, information kiosks and office products such as photocopiers and fax machines.
Section 508 of the Rehabilitation Act requires that electronic and information technology used by federal agencies be accessible to people with disabilities.
Section 255 of the Telecommunications Act of 1996 also requires accessible telecommunications equipment. The law requires that telecommunications equipment is accessible to and usable by people with disabilities, if it is readily achievable for a manufacturer to make it so. If it is not readily achievable for a manufacturer to make the equipment accessible, then it must be compatible with assistive technology, if compatibility is readily achievable.  
In some cases, electronic and information technology can itself serve as AT. Computers and software are two examples of information technology that function as assistive technology (AT).  
Examples of electronic and information technology as AT:
IT: Laptop computer
As AT: A laptop computer can help an individual with a manual dexterity disability write.
IT: Text-to-speech software program
   As AT: Text-to-speech software can give computer access to a person who is blind.
Resources