Individualized Education Program (IEP)
Recreation, Leisure and Physical Education
Recreation activities are good for everyone. For school age children with disabilities, physical education, recreation and leisure activities can have many benefits. They can help develop communication and socialization skills, improve health and impact learning.
In the Individuals with Disabilities Education Act (IDEA), schools must have an IEP that reflects the needs of a student with a disability. This may contain special education (including physical education) and related services to provide a full educational opportunity for all students with disabilities.
A student with a disability who has an IEP is eligible for special services, and may get related services. Related services in an IEP may include nonacademic and extracurricular services and activities such as recreation and leisure. The student's IEP team decides if they are appropriate and necessary, and how to provide these services.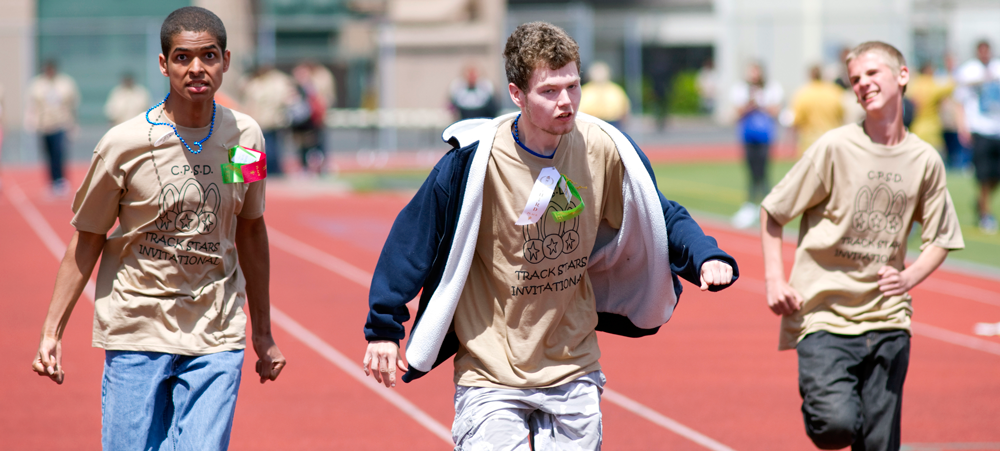 Related services can be provided at schools (or more than one school) or by contract(s) for services from other public or private agencies or individuals. A qualified professional must evaluate recreation and/or leisure activities. These services are provided at no cost to the family.
Physical education services must be made available to every student with a disability. This includes special physical education, adapted physical education, movement education and motor development. It may also include developing skills in aquatics, dance, and individual and group games and sports (including intramural and lifetime sports).
Recreation can include therapeutic recreation services, recreation programs in schools and community agencies and leisure education.
Leisure activities may include many different leisure and recreational interests. There are many skills related to leisure. These include deciding what you would like to do, enjoying home and community activities, playing socially with others, taking turns, choosing not to participate in leisure activities and developing new interests and skills.
As A Parent What Can You Do?
It is up to a parent or a member of the IEP team to request recreation, physical education or leisure activity in the IEP. The district is responsible for paying the cost of any special evaluations needed and the purchase of any services or special equipment.
If the district decides to make arrangements for the child to receive physical education, recreation or leisure services through another agency, the district is still responsible for making sure that the services are appropriate and meet the child's IEP needs.
Examples of how recreation and leisure activities should be written into the IEP are available online or through parent advocacy organizations.
The West Virginia Assistive Technology System (WVATS) Virtual Loan Library has a selection of items for recreation, physical education and leisure activities. All items are available for loan at no cost to individuals who live in West Virginia. For a complete list of all items, visit the loan library at vll.cedwvu.org or call 800-841-8436 for assistance.
REFERENCES
West Virginia State Code, Chapter 18, Article 20 and Regulations for the Education of Students with Exceptionalities (WV Policy 2419)
34 C.F.R.300.39(b)(2) IDEA
IDEA defines physical education as the development of physical and motor skills, fundamental motor skills and patterns and skills in aquatics, dance, and individual and group games and sports. This includes both intramural and lifetime sports.
34 CFR 300.108 Physical Education
Under this federal law, each state must ensure that public school systems provide physical education services, specially designed if necessary, to every child who has a disability and receives Free Appropriate Public Education (FAPE). The only exception to this arises when a public school system does not provide physical education to children without disabilities in the same grades.