Virtual Loan Library and Exchange System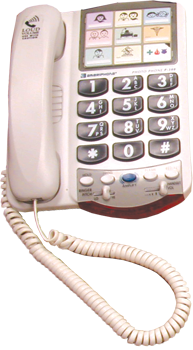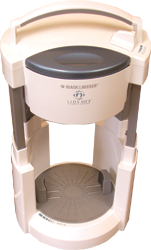 The WVATS Virtual Loan Library and Exchange System is a free on-line service to list and find assistive technology devices, disability related resources and durable medical equipment in West Virginia. The Virtual Loan Library can be accessed by visiting vll.cedwvu.org or by visiting the WVATS web page at wvats.cedwvu.org and clicking on Virtual Loan Library.
Trying items out before buying them can make sure money is being well spent. Individuals in West Virginia can borrow a device from the Virtual Loan Library from the comfort of their home, school or place of employment. Over 5,000 devices and resources are available for loan through the Library.
In addition to WVATS, other assistive technology lending and exchange programs in West Virginia are listing devices on the system. Each program has its own criteria for exchanging or lending equipment, which are described in the system.
Visitors can search the Virtual Loan Library for an item several different ways including:
By program, such as WVATS, Early Intervention Library, CED Resource Room
By type of transaction, such as device demonstrations, loans, devices for giveaway or sale or items needed
By category, such as environmental controls, children's devices, wheelchairs
By category, such as environmental controls, children's devices, wheelchairs
By typing in a search term
Visitors do not need to set up a user account to search for devices or browse the libraries.
Visitors will need to request a user account in the system to:
Request a loan
List assistive technology items for sale or giveaway
List needed items
For more detailed information on setting up a user account or finding an item on the Virtual Loan Library system, call WVATS at 800-841-8436 or take a look at the Quick Start Guide and the Frequently Asked Questions section on the Loan Library site.
How to Search for Assistive Technology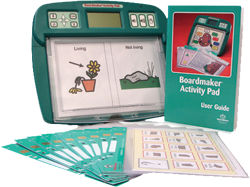 Simple search - type in a keyword or phrase and/or select a category from the drop down menu.
Advanced search - narrows the search further by selecting a specific program and/or transaction type (demo, free, loan, sale, wanted).
Item details - After submitting the search request, a list of results is shown. More information about the item can be viewed by clicking on the item name.
Bookmark - When search results come up, click on the image of a book to make a separate personal list of items you are interested in while searching for more items. This full list can be viewed by clicking on "View Bookmarks" at the top of the page.
Request a New Account
You can set up an account if you have a valid e-mail address. Click on "Request a New Account" and complete the personal information form. Items marked by a red arrow are required. You must read and agree to the agreement terms.
If you do not have a valid e-mail account, but would like information about the items listed on the web site, call WVATS at 800-841-8436.
List your own Assistive Technology
Under the ITEMS feature, you can access "Item Add" from the menu and complete the item information form. You may add a digital picture of each listing, if desired. This listing can also be edited. To remove the item from the web site, locate the item, click on "Edit Item Information" and then "Remove Item."