Spring 2014 E-Brief
Welcome to WVATS Farm and Garden
WVATS Farm and Garden was developed to share resources and information about agriculture and assistive technology in West Virginia. This information brief will be distributed twice a year to accompany the information featured on the new Farm and Garden webpage.
In West Virginia agriculture is an important part of rural life. Many people are dedicated to cultivating the soil, raising livestock, growing healthy food and making our state blossom. For some, it is a favorite pastime; for others it is a profession. For each, it can be a rewarding way of life. We want to reach out and share information with those working in agriculture as a job or hobby, as well as those who are interested in learning about it.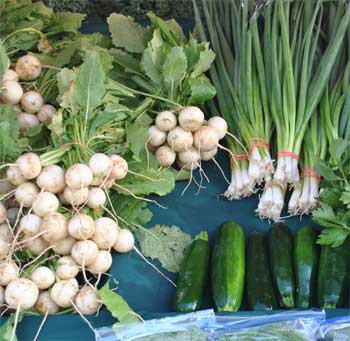 WVATS has a variety of ergonomic garden tools and other assistive devices available for demonstration by appointment at our Center in Morgantown, WV. Some of the devices are also available to borrow through the online Loan Library. For more information call 800-841-8436.
The Farm and Garden webpage provides many helpful resources. For example, fact sheets about assistive technology and accessible gardening methods, videos about agricultural safety and links to farming and gardening resources in West Virginia are available to download. To learn more, visit the WVATS Farm and Garden webpage.
Green Thumbs, Healthy Joints Awards for 2014
The Green Thumbs, Healthy Joints program has selected the recipients of its mini grant awards for the 2014 growing season. Since 2007, Green Thumbs, Healthy Joints has funded over 90 gardening projects. These projects were constructed at senior centers, rehabilitation facilities, parks, community centers and other community sites. Read about the projects awarded for 2014.
Green Thumbs, Healthy Joints is a mini grant program funded by the West Virginia Division of Health Promotion and Chronic Disease, WV Osteoporosis and Arthritis Program and implemented by WVATS. The program focuses on increasing awareness about joint health through accessible gardening in West Virginia. West Virginia organizations are provided the opportunity to perform community service by making gardening accessible to West Virginians with arthritis and joint limitations.
For more information about Green Thumbs, Healthy Joints Project call WVATS at 800-841-8436.
First Lady Celebrates WV Student Gardening Initiative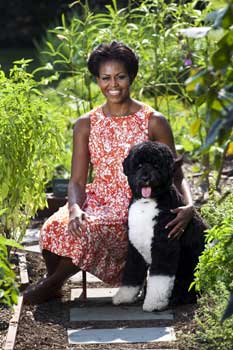 First Lady Michelle Obama hosted elementary students in October at the White House Kitchen Garden. At the event, she recognized North Elementary School from Morgantown WV, and a handful of other schools for their commitment to healthy eating. North Elementary created the "Panther Pride Gardens" with the help of master gardener Jim Rye to grow fresh food for the cafeteria. Five fifth graders from the school, along with their parents, principal and assistant principal were invited to the White House event.
The first lady told students to "yell out" so the President would hear them from the Oval Office. When she called, "We've got the North Elementary School from West Virginia," the group from WV cheered together. Elmo and Rosita, Muppets from Sesame Street, later welcomed the children into the White House Kitchen Garden.
Farm to School in West Virginia
Farm to School is the practice of serving locally grown food in school cafeterias. It is a win-win for West Virginia families and farmers. Children get nutritious meals and parents know where the ingredients come from. Plus, the practice supports West Virginia farmers and our economy.
The West Virginia Department of Education (WVDOE) has had a Farm to School (F2S) program for three years. According to the WVDOE, approximately $350,000 was spent on local WV products in 2012-2013. Thirty counties bought local foods for schools last year.
With funding from the Benedum Foundation, WVDOE plans to sponsor AmeriCorps members to help with farm to school programs around the state. For more information about F2S, contact Liza Cordeiro in the WVDOE Communication Office at 304-807-6988.
According to the National Farm to School Network, Farm to School can also provide "agriculture, health and nutrition education opportunities, such as school gardens, farm field trips and cooking lessons".
Assistive Technology Spotlight on Soil Samplers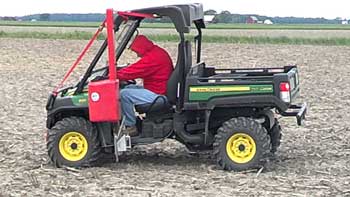 Automated soil samplers can make sampling easier and less tiring. For example, the Magictec Automatic Soil Sampler has a lightweight design to easily move from one vehicle to another. The equipment slides onto a standard vehicle hitch, or it can be mounted on the side of a utility or all-terrain vehicle. It uses 12 volt power. The probe collects the total soil structure at depths of up to 12 inches. The device can be operated by a switch or a wireless remote. For more information visit the Magictec website or call 989-528-9360.
Collect-N-GO
The Collect-N-GO Soil Sample Collection Kit is a manual kit that has a bucket with collection tube inside extending through the bottom, a soil auger and a security tie. It works in all types of soil, assures regular sampling depth and requires the use of a cordless drill. For more information, visit Collect-N-Go website or call 334-319-6713.
Anchoring Success with WV AgrAbility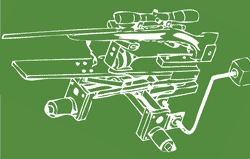 Recently, West Virginia AgrAbility worked with a veteran with paraplegia who was looking for accommodation ideas for hunting. WV AgrAbility helped by anchoring a rifle mount with modified handgrips on his wheelchair. This can help him hunt in a safer and more accessible manner.
For information about WV AgrAbility visit or call 800-626-4748.
2014 Educational Dinner Meeting Series
The WVU Extension Service plans to hold its series of Educational Dinner Meetings in different counties throughout the year. Each meeting has a featured speaker. Some of the topics will include Ag Issues, Beef Quality Assurance and Animal Health, Brush and Weed Control, Farming as a Business, Parasite Control and Transition Planning. The Educational Dinner Meetings are open to everyone.
For the full meeting schedule visit: the WVU Calendar or call 304-293-6131.
All materials are available in Braille, electronic format, CD and large print. WVU is an Affirmative Action/Equal Opportunity Institution. WVATS is funded by the U.S. Department of Education, Rehabilitation Services Administration Contract# H224A100047