Prevent Falls
Did You Know?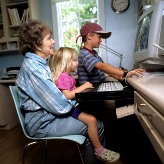 Slips and falls can be prevented. Keeping walkways including hallways and stairs free of clutter, as well as removing loose throw rugs and exposed extension cords, are easy household modifications.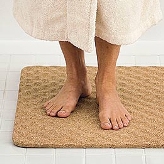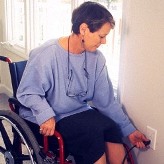 Installing secure handrails and light fixtures to keep hallways and stairs well lit are other simple ways you can prevent a fall.
Take Charge!
If you answer 'yes' to any of the following questions, you should find ways to reduce your risk of a fall.
Do you feel unsteady when going up and down stairs or when using a stepladder or a stool? Simple balance exercises may help.
Do you avoid going to the upstairs or the basement of your home? Install sturdy handrails and lights for all indoor and outdoor stairs.
Do you need help in the bathroom? Put up grab bars for showers, tubs and toilets.
Do you sometimes lose your footing? Wear shoes with good support and non-slip soles.
Do you use a chair instead of a ladder to change light bulbs or reach for things? Use a ladder properly to reduce your risk of a fall.
Are you taking medications or over-the-counter products that might cause dizziness? Ask your health care provider if different medications are available for your illness.
Tips for Fall Prevention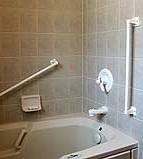 Keep stairways, hallways and walkways brightly lit and free of tripping hazards, such as extension cords, clutter and pets.
Get up slowly from lying down or when standing up from sitting.
Secure all throw rugs, bathmats and plastic bathtub mats to the floor with nonskid backing or double-sided tape.
Ask for help when changing light bulbs or reaching hard to reach objects. Keep items you use often within reach.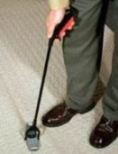 Don't take risks! Ask yourself, "What if?"
Keep outdoor walkways in good repair and free of ice and snow.
Have your eyes checked annually. Wear glasses as prescribed. Your eyesight may change as you age.
Find Out More:

Learn fall prevention basics from the Fall Prevention Center for Excellence at www.stopfalls.org/basics.

Find answers to frequently asked questions from the National Center for Injury Prevention and Control at www.cdc.gov/ncipc/duip/spotlite/falls.

Watch the video "How to Stay Safe and Independent in your Home: Fall Prevention for Seniors." If your local library doesn't have it, you can buy it at www.Amazon.com.

Visit your Senior Center for home safety resources.