Taking Charge of Your Health
What's Important To You?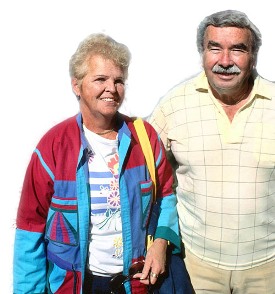 Taking care of yourself in your own home?
Staying independent?
Having the freedom to get around?
Don't wait to take charge of your own health. Even if you feel 'fine' today, taking charge can slow or prevent many age-related problems that can appear tomorrow.
Don't Wait!
You can age passively, not giving much thought to the changes you experience. Or you can age actively. Aging actively means making healthy choices and taking good care of yourself.
Fortunately, no matter what your habits are now, it's never too late to start a healthy lifestyle and feel the benefits. Improving your health today can preserve your independence tomorrow.
Feel Your Best
Keep Moving - Physical activity protects and improves your emotional, mental and physical health. It also reduces stiffness and arthritis pain.
Keep Connected - Staying in touch with friends and family keeps the brain sharp and helps maintain mental health.
Keep Informed - Play an active part in your health care decisions. Learn about any health condition you might have. Don't be afraid to ask for help or information.Having the freedom to get around?
Stay Healthy - Avoid habits that can harm your health, such as smoking, eating foods high in sodium and fat and heavy alcohol use.
Get Started Today
Don't try to change your eating and activity habits all at once. Try one new Taking Charge tip a week.
Keep your Taking Charge tip sheets handy.
Try not to eat out of boredom or frustration. Do something outside or keep your hands busy with a hobby, so you are not tempted to snack.
Keep healthy snacks with you when away from home.
Drink plenty of water. It will make you feel better and less tired. Water lubricates joints and prevents constipation. Have a drink of water about every hour.
Keep your house well lit. Get rid of clutter and make sure handrails are sturdy.
Read food labels. Choose foods low in fat, cholesterol, salt and added sugar.
Keep up-to-date with health screenings and regular visits to your health care provider.
Participate in community health screenings. They are often low-cost or free.