Personal Planning for the Future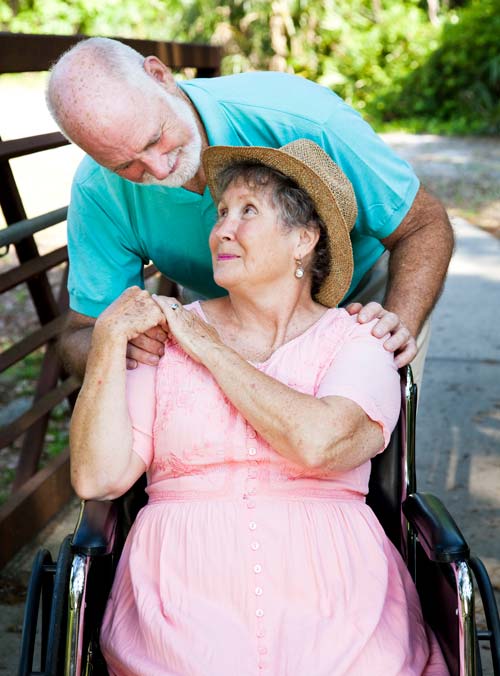 Advance Medical Directives
An advanced medical directive is a legal document. It states what you want and who you want to be your decision maker. It acts as a guide for the person, whom you named on your advance medical directive, on how you want your medical care carried out. For example, do you want to be put on life support, be given antibiotics, or have kidney dialysis? → Read More
West Virginia Division of Rehabilitation Services
The Division of Rehabilitation Services (DRS) has several programs that help adults with disabilities find and keep jobs. DRS also offers training and education programs to prepare adults with disabilities for the workplace. DRS offers basic services, such as:
Work related counseling and guidance
Evaluation programs for vocational, medical, psychological and educational assessments
Information and referral services
Evaluating and adapting worksites to fit your abilities.
Dying Without a Will in West Virginia
Typically when someone dies, their possessions are given to the person or persons listed in their will. However, if a person dies without writing a will, their possessions will be divided up according to the laws of the state in which he/she lives. This is called intestate succession. Intestate succession is only followed if you do not have a will or if you did not include your valuable possessions in your will. → Read More
Elder Abuse
Elder abuse is a growing problem in the United States. Approximately 700,000 to 3.5 million older Americans are abused, neglected or exploited each year. The National Center for Elder Abuse (www.ncea.aoa.gov) classifies elder abuse into seven types: physical abuse, sexual abuse, financial exploitation, abandonment, self-neglect, emotional abuse and neglect by others. → Read More
Emergency Prep
It is everyone's responsibility to prepare themselves as much as possible for the unexpected. You can take out some of the stress that comes with living through and surviving a disaster by planning and preparing. This way, you will be ready to meet your own personal needs. →Read More
Establishing a Trust
Many parents of children with special needs, and caregivers of adults with disabilities, struggle with understanding how to provide for their loved one's needs. State programs provide money for housing, food and basic needs. However, this may not be enough money for a person with disabilities to lead the quality of life their loved ones would like for them to have. They may not have money for things like movie tickets, new clothes or trips. A special needs trust is a way for a person with developmental disabilities to have spending money while keeping their eligibility for Medicaid and other public assistance programs. → Read More
FMLA
It can be overwhelming when you first find out that either you or a family member has a serious illness. The Family Medical Leave Act (FMLA) is a federal law that protects you from losing your job while you are on unpaid leave for certain medical reasons. FMLA lets an employee take 12 weeks of unpaid leave if he/she or an immediate family member:
Is unable to work because of a serious health condition.
Needs to care for an immediate family member (spouse, child or parent) who has a serious health condition.
Has given birth or needs to care for a newborn child.
Has had a child placed with you either through adoption or foster care.
Medicaid
Medicaid is a state run program that provides medical services for individuals who may not be able to afford medical care. The federal government writes the general guidelines for Medicaid that all states must follow. As long as the state follows these general guidelines, it can run the program however best suits the state. That is why Medicaid eligibility, services provided, and benefits differ from state to state. → Read More
I / DD Waiver
The Title XIX and I/DD Waiver Program offers in-home services for people with intellectual disabilities and related developmental disabilities. The goal of this program is to help individuals live independently and self-sufficiently (not dependent upon others) while staying in their homes and communities. The I/DD Waiver Program pays for in-home care and skills training for daily living activities. → Read More
Programs for Seniors
As people get older, they are less likely to be able to easily do things for themselves. Acquired disabilities found in older adults are more likely to occur because of natural health and aging conditions, like arthritis and loss of strength. → Read More
Supplemental Security Income/Social Security Disability Insurance
People assume that services offered by the Social Security Administration are only for older adults. They do not consider applying when they become disabled at a younger age. → Read More
Writing a Will
What happens to someone's valuables, property and assets after death is not always simple. Family arguments over inheritance can be caused because a will was not written, or what is written in a person's will is not legally binding. For your will to be legally binding, it must be documented according to what state law says. When you have a valid will, it will be followed, or executed, according to your wishes. → Read More