I / DD Waiver
Download a PDF of this Document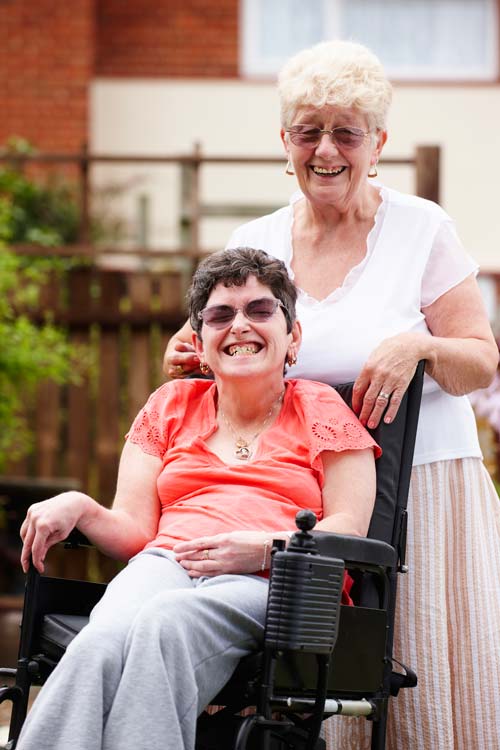 The Title XIX and I/DD Waiver Program offers in-home services for people with intellectual disabilities and related developmental disabilities. The goal of this program is to help individuals live independently and self-sufficiently (not dependent upon others) while staying in their homes and communities. The I/DD Waiver Program pays for in-home care and skills training for daily living activities.
Some services the program offers are:
Service coordination
Therapeutic consultation services
Residential habilitation
Respite care
Adult companion service
Day habilitation
Pre-vocational training
Supported employment
Transportation
Nursing
Extended physician services
Environmental accessibility adaptations
Am I Eligible?
You may be eligible for the I/DD Waiver Program if you meet certain medical and financial requirements.
You may be medically eligible if you:
Have a diagnosis of an intellectual disability or related condition. The waiver program defines a related condition as a disability that causes a person to function like someone who has a diagnosis of an intellectual disability.
Are limited in at least three daily living activities: self-care, learning, mobility, ability to live independently, self-direction (being able to take initiative), and communication skills.
Require a level of care that would be provided in an intermediate care facility serving people with intellectual disabilities.
You may be financially eligible if:
Your income is not more than 300% of the highest SSI payment for a single person. Call your county DHHR office to find out what this amount is. Only the applicant's personal income will be looked at.
Your assets cannot be more than $2,000.
How do I apply?
You can pick up an application, called an I/DD- 1, at your local DHHR office. The DHHR office can help you fill it out and send it to the state waiver office. As part of your application, you will also need to have an Independent Psychological Evaluation (IPE). This report verifies that you have had an I/DD or related condition since being 22 years old or younger. This report also confirms that you have been severely limited in at least three areas of daily living activities since being 22 years old or younger. A DHHR approved psychologist will complete this report. The psychologist has 60 days to send your IPE to the state waiver office. DHHR can tell you which psychologists are approved in your area.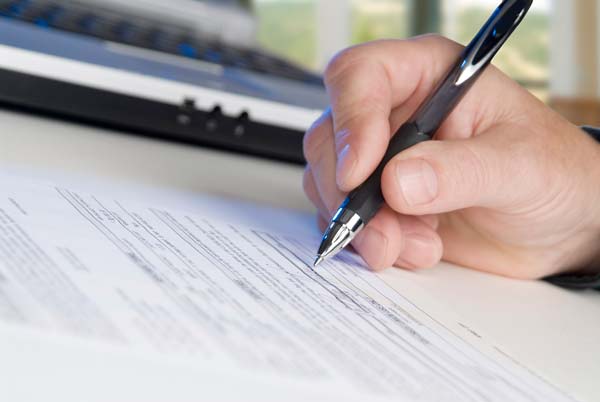 Once the waiver office receives your application (I/DD-1) and your IPE, the office has 30 days to decide if you are medically eligible for I/DD Waiver services. You will receive their decision in the mail. If you are found to be medically eligible AND there is an available opening in the Waiver program, you will then have to apply for financial eligibility. This is the second step in the application process. If there are no available openings in the program, you will be placed on a waiting list.
An Economic Services Worker (ESW) will help you fill out the financial eligibility application. The ESW works for DHHR. He or she makes decisions about applicants' financial eligibility. If you are found to be financially eligible, you will be automatically entered into the Recipient Automated Payment and Information Data System (RAPIDS). This system is responsible for 'triggering' the reimbursement payment system for medical services covered by the waiver program.
What happens if the state decides I am not eligible for I/DD Waiver services?
If the state decides you are not eligible, you will receive a denial notice. A form to appeal the decision will also be sent with the denial notice. If you want to appeal, you have 90 days to return the appeals form. You are asking for a Medicaid Fair Hearing by filling out and sending back the appeals form.
If you are denied services for medical or psychological reasons, you have the right to a second evaluation. If you want a second evaluation, be sure to check that option on the Medicaid Fair Hearing request form. After you send in the form, you will receive a remand order from the state waiver office's Board of Review. The remand order lets you get a second evaluation. It also postpones your appeals hearing until after the second evaluation is done. If the state decides to deny you services based on your second evaluation, then you can request a Medicaid Fair Hearing again. However, you can only ask for an appeal two times. If services are denied the second time, you can start the application process all over again.
The state may decide to deny I/DD Waiver services for reasons other than medical or psychological. If you are denied services for the following reasons, you are not entitled to a second evaluation. However, you will be allowed to correct the error and re-submit. Non-medical or non-psychological reasons are:
Forms were not submitted.
Forms were not signed or filled out correctly.
Incorrect measures were used on the psychological evaluation.
Additional information is needed.
All recipients in the I/DD Waiver program will be reevaluated each year to make sure everyone is still eligible. If you have had services before and the state decides you are no longer eligible for services at your annual review, you will receive a termination letter. Your termination letter will include a request form for a Medicaid Fair Hearing (appeals process). If you want your services to continue, you must complete and send back the form within 13 days of when you received your termination letter. This lets you continue to receive services until your appeals hearing.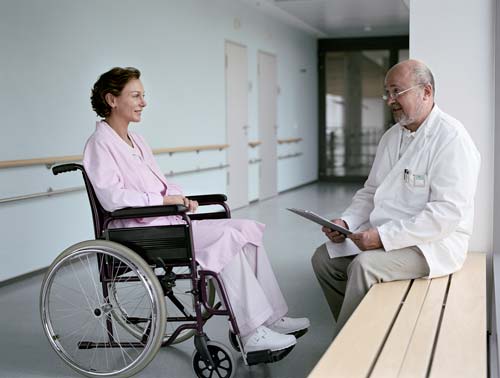 What can I expect at the Medicaid Fair Hearing?
Before your appeals hearing, the state waiver office will send you the forms and information they used to help them make their decision. You will also receive a letter with the date and time of your hearing.
You MUST submit copies of all of your supporting documents for eligibility to the hearing officer and the waiver office ten days before your hearing. You can also have witnesses who know you testify for you at your hearing. A psychologist, teacher or social worker are all people you could ask to speak to at the hearing.
A state hearing officer will conduct the hearing. The officer will decide if the waiver office followed the proper policies and procedures. A representative from the waiver office will come to the hearing to defend the waiver office's decision. The representative will also talk about the eligibility requirements. You will be able to ask the representative questions about the office's decision and anything the representative has said during the hearing. The representative can also ask you and your witnesses about your situation. The hearing will be recorded and is an official record.
Resources
There is a DHHR office in every county. To find your county's office, call 800-642-8589 or visit www.wvdhhr.org.
Legal Aid of West Virginia assists some qualified individuals with Medicaid cases, such as Medicaid spend down, coverage of nursing home care, Aged and Disabled waivers, and I/DD waiver services. They are available to do client intake by phone from 9AM-3PM. Call 800-229-5068 or visit www.seniorlegalaid.com.