Apendices
Appendix A: What a Justification Letter Should Include
What, Who, How, Where
A funding justification letter should be in report form.
Some useful terms are: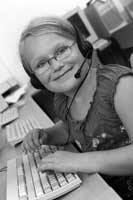 "Prevention of" or "accommodation to"
For example: sores, contractures, orthopedic deformities
"Promote and/or support"
For example: breathing, swallowing, mobility
The term to use is "adequate" not "optimal." No product is ever "perfect." It will not last forever because conditions of the patient and situation are constantly changing.
A physician's note to endorse the report is usually necessary.
It is also important to point out the long-term benefits.
These benefits should include those that apply to medical needs/benefits:
Bone growth
Respiratory activity
Strengthening of anti-gravity muscles
Development of head and trunk control
Development of hand/eye coordination
Opportunity for cognitive growth
Other helpful hints:
Refer to a three wheel trike as a "therapeutic mobility device."
Always use the term "patient" not "client." It is a medical system and the product is for medical reasons. Physicians do not have clients.
It is imperative to define the product as a medical necessity.
For examples of medical justification letters look on the website www.freedomconcepts.com.
Appendix B: Effective Terminology
Effective Terminology for Insurance Companies, Medicaid or Medicare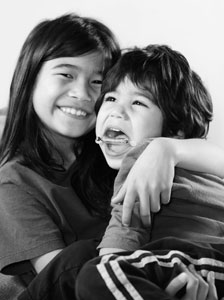 "significantly improves condition of patient"
"medically necessary"
"prosthesis to replace organ or limb"
"replaces a nonfunctional part of patient's body"
"other therapeutic and prosthetic services and supplies"
"durable medical equipment"
"improvement of a malformed body member"
"restoration of patient to best possible functional level"
As you investigate the possible avenues of funding for assistive technology, keep in mind that some options may affect your own insurance policies in the future.
Definitions
Co-payment: Specified charges that must be paid each time care or medical services of a particular type are received. The instances in which a co-payment will be required are specified in your policy's schedule of benefits. The co-payment must be paid before any other payment will be made for that specific benefit. The co-payment amount does not count toward satisfaction of the insured's deductible or out-of-pocket maximum for the plan year.
Deductible: The amount the insured must pay on covered benefits before the insurance company will pay during a benefit period.
Life Time Cap: The maximum amount (limit) that the insurance company is obligated to pay for all medical care during the lifetime of the insured.
Appendix C: WV Division of Rehabilitation Districts and Offices
District 1
Counties: Boone, Calhoun, Clay, Jackson, Kanawha, Mason, Putnam and Roane
Charleston District Office
4701 MacCorkle Avenue, SE
Charleston, WV 25304
Phone: 304-356-2371
Point Pleasant Branch Office
209 5th St.
Point Pleasant, WV 25550
Phone: 304-675-0867
Ripley Branch Office
206 Stone Drive
Ripley, WV 25271
Phone: 304-373-0313
Spencer Branch Office
321 Market St.
Spencer, WV 25276
Phone: 304-927-0954
Teays Valley Branch Office
115 Liberty Square
Hurricane, WV 25526
Phone: 304-760-7082
District 2
Counties: Barbour, Gilmer, Harrison, Lewis, Marion, Monongalia, Preston, Randolph, Taylor, Tucker and Upshur
Clarksburg District Office
107 Cambridge Place
Bridgeport, WV 26330
Phone: 304-842-2951
Elkins Branch Office
1025 North Randolph Avenue
Elkins, WV 26241
Phone: 304-637-0205
Fairmont Branch Office
Veterans Square
320 Adams Street, Suite 106
Fairmont, WV 26554
Phone: 304-367-2714
Morgantown Branch Office Sabraton Plaza
1415 Earl Core Rd.
Morgantown, Wv 26505
Phone: 304-285-3155
Weston Branch Office
306 Market Place Mall
Weston, WV 26452
Phone: 304-269-0547
District 3
Counties: Brooke, Doddridge, Hancock, Marshall, Ohio, Pleasants, Ritchie, Tyler, Wetzel, Wirt and Wood
Parkersburg Branch Office
State Office Bldg. 400 5th St.
Parkersburg, WV 26101
Phone: 304-420-4580
Parkersburg South High School
1511 Blizzard Dr.
Parkersburg, WV 26101
Phone: 304-420-4916
Sistersville Branch Office
714 Wells St.
Sistersville, WV 26175
Phone: 304-652-2354
Weirton Branch Office
100 Municipal Plaza, Ste. 200
Weirton, WV 26062
Phone: 304-723-5311
Wheeling District Office
Central Union Building
40 14th Street, Suite 102
Wheeling, WV 26003
Phone: 304-238-1092
District 4
Counties: Braxton, Fayette, Greenbrier, Mercer, Monroe, Nicholas, Pocahontas, Raleigh, Summers and Webster
Beckley District Office
800 New River Town Center
Beckley, WV 25801
Phone: 304-256-6900
Oak Hill Branch Office
549 Mall Road
Oak Hill, WV 25901
Phone: 304-465-3025
Lewisburg District Office
777 North Jefferson St.
Suite 105
Lewisburg, WV 24739
Phone: 304-647-7515
Princeton Branch Office
195 Davis St.
Princeton, WV 24740
Phone: 304-425-1256
Summersville Branch Office
830 Northside Drive, Ste. 113
Summersville, WV 26651
Phone: 304-872-0813
District 5
Counties: Cabell, Lincoln, Logan, McDowell, Mingo, Wayne and Wyoming
Cabell Midland High School
2300 US Rt. 60 East
Ona, WV 25545
Phone: 304-743-7496
Huntington District Office
2699 Park Ave., Ste. 200
Huntington, WV 25704
Phone: 304-528-5585
Huntington High School
Highlander Way
Huntington, WV 25701
Phone: 304-528-6511
Logan Branch Office
216 Dingess St.
Logan, WV 25601
Phone: 304-792-7060
Marshall University
One John Marshall Dr.
113 Prichard Hall
Huntington, WV 25755
Phone: 304-696-2394
Mullens Branch Office
316 Howard Ave.
Mullens, WV 25882
Phone: 304-294-5653
Welch Branch Office
110 Park Ave.
Welch, WV 24801
Phone: 304-436-3175
District 6
Counties: Berkeley, Grant, Hampshire, Hardy, Jefferson, Mineral, Morgan and Pendleton
Keyser Branch Office
67 North Tornado Way
Keyser, WV 26726
Phone: 304-788-2313
Martinsburg District Office
891 Auto Parts Place, Suite 131
Martinsburg, WV 25403
Phone: 304-267-0005
Moorefield Branch Office
1929-1 State Road 55, Suite 217
Moorefield, WV 26836
Phone: 304-528-2701
Romney Branch Office
24948 Northwestern Pike
PO Box 943
Romney, WV 26757
Phone: 304-822-3957
Appendix D: WV Division of Veterans Affairs
Location
Phone Number
Counties Served
Charleston Administrative Office
886-984-8387
304-558-3661
Entire State
Beckley Field Office
304-256-6955
Raleigh, Fayette
Charleston Field Office
304-558-3540
Kanawha, Parts of Fayette, Putnam
Clarksburg Field Office
304-556-7251
Harrison, Lewis, Doddridge
Elkins Field Office
304-637-0235
Barbour, Randolph, Tucker, Upshur
Huntington Field Office
304-399-9395
Cabell, Mason, Wayne
Lewisburg Field Office
304-647-7500
Greenbrier, Pocahontas
Logan Field Office
304-792-7055
Logan, Mingo, Boone, Lincoln
Martinsburg Field Office
304-267-0040
Berkeley, Jefferson, Morgan
Moorefield Field Office
304-538-2839
Pendleton, Grant, Hardy, Hampshire, Mineral
Morgantown Field Office
304-285-3480
Marion, Monongalia, Preston, Taylor
Parkersburg Field Office
304-424-1952
Pleasants, Ritchie, Tyler, Wood
Princeton Field Office
304-425-5194
Mercer, Summers, Monroe
Spencer Field Office
304-927-0980
Calhoun, Clay, Gilmer, Jackson, Roane, Wirt
Summersville Field Office
304-827-0829
Braxton, Nicholas, Webster
Welch Field Office
304-436-3804
McDowell, Wyoming
Wheeling Field Office
304-238-1085
Hancock, Brooke, Ohio, Wetzel, Marshall
Veterans Administration Medical Centers in WV
Beckley VAMC
877-902-5142
304-255-2121
Clarksburg VAMC
800-733-0512
304-623-3461
Huntington VAMC
800-827-8244
304-429-6741
Martinsburg VAMC
800-817-3807
304-263-0811
Appendix E: WV Behavioral Health Centers
Appalachian Community Health Center, Inc.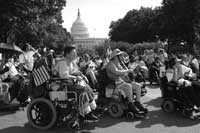 The Appalachian Community Health Center is a comprehensive behavioral health center established for the benefit of the public. Its mission is to identify, respond and serve the behavioral health needs and promote physical, social, emotional and intellectual well-being of consumers and the community. Services provided include: counseling for children, teens and families, adult day program, developmental disabilities (DD) programs, MR/DD Waiver, life skills training, alcohol and drug abuse assistance and programs, parent education workshops, psychological and psychiatric evaluations and information & referral services. For more information, call 304-636-3232 or visit www.achcinc.org.
Green Acres Regional Center, Inc.
Green Acres is a behavioral health center serving only those with intellectual disabilities and/or developmental disabilities. The mission of Green Acres is to provide a comprehensive continuum of services and support for skill development to assist developmentally disabled adults in Cabell, Mason, Lincoln and Wayne counties to function at their maximum potential. Participants gain basic, academic and functional living skills as well as vocational training and work experience. Green Acres includes a staff of over 100, including certified professionals in fields like nursing, social work, counseling and psychology. For more information, call 304-762-2522.
Kanawha Valley Center (KVC)
KVC is a private, not-for-profit behavioral health care organization that provides an integrated array of programs for children, adolescents and their families who are at risk or in crisis. KVC provides family and community support services through a partial hospital program, outpatient services, respite care, state-of-the-art training center and family resource library. Some services provided include: pediatric services, emergency services, family foster care, child, family, and community education and juvenile intake and assessment programs. Local offices are in Cabell, Fayette, Kanawha, Lincoln, Logan, Mason, Mercer, Putnam, Roane, Wood, Wyoming and Wayne counties. For more information, call 304-347-9818 or visit www.kvc.org.
Northwood Health Systems, Inc.
Formerly known as Northern Panhandle Behavioral Health Center, Northwood Health Systems is a network of services ranging from outpatient to residential care. Northwood operates from 30 locations in Ohio, Marshall and Wetzel counties providing direct services for children, adolescents, adults and senior citizens. Northwood serves people who have mental illnesses, developmental disabilities, emotional problems and substance dependencies. For more information, call 304-234-3570.
Oasis Behavioral Health Services
Oasis Behavioral Health Services provides outpatient mental health services. Some of their services include consultation, psychotherapy, addiction services, psychiatric services, therapy groups, DOT/SAP Services, EAP Services and psychological testing. For more information, call 304-733-3331 or visit www.psychoasis.com.
Counties Served: Cabell and surrounding counties.
The Potomac Center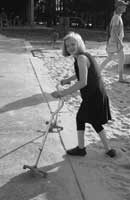 The Potomac Center is an independent, non-profit short-term residential facility. This Center assists children and adults with developmental disabilities, helping them learn skills for successful community living. The center offers an intensive training program, respite program, crisis respite, Kids on the Block program and a specialized family care program. There are also group homes like the Washington Street Group Home and Birch Lane Group Home. For more information, call 304-822-3861 or visit www.potomaccenter.com.
Counties Served: Barbour, Berkeley, Grant, Hampshire, Hardy, Jefferson, Mineral, Morgan, Pendleton, Randolph, Tucker, Upshur
Prestera Center
Prestera Center provides clients and their families with services ranging from outpatient services to 24-hour emergency care and residential substance abuse treatment. Additional services provided include: addiction programs, children & family programs and adult programs such as life-planning, advocacy & monitoring, in-home support services, adult case management, hospital admission & discharge planning, job development and placement, basic living skills development, self-help groups and crisis assistance. Prestera has sites in eight counties including Boone, Cabell, Clay, Kanawha, Lincoln, Mason, Putnam and Wayne. For more information, call 800-642-3434 or visit www.prestera.org.
Seneca Health Services, Inc.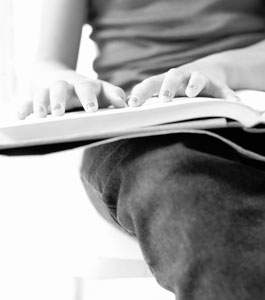 Seneca Health Services, Inc. provides community-based behavioral health services to adults and children/adolescents with a mental illness, a developmental disability or an addiction. Services include: adult outpatient mental health and substance abuse services, child/adolescent outpatient services, advocacy and linkage with other service providers, in-home support services, hospital admission and discharge planning, medication management, psychotherapy, supportive individual and group counseling, crisis assistance (304-872-2659) 24 hours daily, day treatment and training, residential services, substance abuse prevention, education and treatment and specialized services to persons with a developmental disability. For more information, call 304-872-6503 or visit www.shsinc.org.
Counties Served: Clay, Greenbrier, Nicholas, Pocahontas, Webster
Valley HealthCare System
Valley HealthCare is a comprehensive community mental health center, providing behavioral health services in north central West Virginia for over 30 years. Valley HealthCare offers individuals services and programs in mental health, cognitive impairments, developmental disabilities and chemical dependency. For more information, call 304-296-1731 or visit www.valleyhealthcare.org.
Counties Served: Marion, Monongalia, Preston, Taylor
Appendix F: Centers for Independent Living
Appalachian Center for Independent Living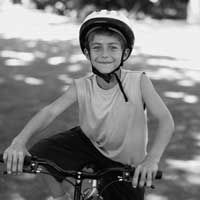 Services provided: advocacy/individual and systems, information and referral services, peer support, skills development, community integration support, personal assistance services, housing, transportation and educational services.
Elk Office Center 4710 Chimney Dr., Suite C Charleston, WV 25302-4804 Phone: 800-642-3003
Counties served: Boone, Clay, Calhoun, Jackson, Kanawha and Putnam
Mountain State Centers for Independent Living
Services provided: advocacy/individual and systems, information and referral, peer support, skills development, community integration support, personal assistance services, housing, transportation, volunteer program, community integration project and educational services.
329 Prince St.
Beckley, WV 25801
Telephone: 304-255-0122
Website: www.mtstcil.org
821 Fourth Ave.
Huntington, WV 25701
Phone: 304-525-3324
Website:www.mtstcil.org
Counties served: Cabell, Raleigh, Tyler, Wayne
Northern West Virginia Center for Independent Living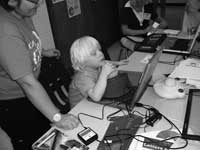 A resource center for persons with a disability that offers direct and community based services. Service include: intake/assessment, advocacy, independent skills training, peer and support counseling along with benefit assistance, information and referral, awareness training, resource library, technical assistance workshops and presentations.
Working to help individuals and their community change a situation that has created a barrier for a person's independence.
601-3 East Brockway Ave., Ste. A-B,
Morgantown, WV 26501
Phone: 800-834-6408
Website: www.nwvcil.org
Satellite Office
109 Randolph Avenue
Elkins, WV 26241
Phone: 304-636-0143
Counties served: Barbour, Berkeley, Braxton, Doddridge, Gilmer, Hampshire, Harrison, Jefferson, Lewis, Marion, Monongalia, Morgan, Preston, Randolph, Taylor, Tucker and Upshur
Appendix G: Advocacy Organizations
ADAPT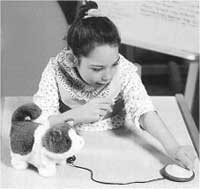 (Americans with Disabilities for Attendant Programs Today) is a national organization, founded in 1977, working for the civil rights of persons with disabilities. ADAPT has played a vital role at the national level and examples include making transportation accessible in a number of cities across the country and the passage of a national personal assistance service program which will provide persons with disabilities with the services they need to live full productive lives in their communities. To become involved, you must have an active interest in the issue of changing the long-term care system, getting individuals attendant services in the community and getting individuals out of nursing homes and other institutions. For more information, call 304-319-2697 or visit www.adaptwv.com.
West Virginia Advocates (WVA)
The Advocates protect the human and legal rights of West Virginians who have disabilities and work to ensure individuals enjoy full inclusion and integration in the economic, political, social, cultural and educational mainstream of society. For more information, visit www.wvadvocates.org or call 800-950-5250.
Client Assistance Program WV Advocates
WVA administers the Client Assistance Program. CAP provides advocacy to individuals seeking services under the federal Rehabilitation Act (such as services from the West Virginia Division of Rehabilitation Services, Centers for Independent Living, supported employment programs and sheltered workshops).
Protection and Advocacy Agency for Assistive Technology (PAAT) West Virginia Advocates
WVA administers the PAAT program. The PAAT program protects and promotes the rights of persons with disabilities to access assistive technology devices and services.
Clarice Haush, Executive Director
Litton Bldg., Suite 400
1207 Quarrier Street
Charleston, WV 25301
Phone: 304-346-0847 (V/TTY)
Toll-free: 800-950-5250 (in WV) Website: www.wvadvocates.org
Legal Aid of West Virginia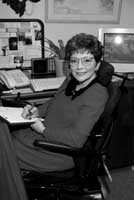 Legal Aid of West Virginia provides free legal assistance and representation to low-income people in civil matters only. There are no fee-generating cases. Legal Aid works to prevent homelessness, maintain family income and keep individuals safe from family violence. There is also an ombudsman program and advocacy for the residents of long-term care facilities and individuals with behavioral health problems. The advocacy project conducts abuse and neglect investigations and monitors seclusion, restraints, accidents and injuries occurring to patients in state-operated behavioral health facilities.
Legal Aid advocates for persons with severe emotional disturbances, severe mental illness, substance addiction and co-existing conditions who are outside of the state facilities and not eligible for other advocacy services. The Ombudsman Program advocates for the health, safety, welfare and rights of residents of long-term care facilities. Identity of complainant or resident is not revealed unless authorized by that person. For more information, call 800-642-8279 or visit www.lawv.net.
MSPCAN
MSPCAN program offers support, education and advocacy to parents or caregivers of mentally or behaviorally challenged children. It also offers information and referral, emotional support and advocacy training for parents who have children with emotional, psychiatric or behavioral support needs. For more information, call 800-244-5385 or visit www.mspcan.org.
WV EMS Technical Support Network (Medley & Hartley Programs)
WV EMS Technical Support Network is a non-profit corporation that provides programmatic support and technical assistance to the WV Office of EMS. TSN is funded by both federal grants and state appropriations. The WV EMS TSN also operates the Hartley and Medley Advocacy Project.
21 Middletown Road
Whitehall, WV 26554
Phone: 304-366-3022
Other Important Resources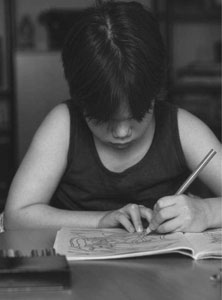 Medicaid Application Assistance
Phone: 800-642-8589
Poison Control Center
Phone: 800-642-3625
Social Security Administration
Phone: 800-772-1213 (national hotline)
West Virginia Human Rights Commission
Phone: 888-676-5546
West Virginia Insurance Commission Consumer Services Division
Phone:888-879-9842
TTY: 800-435-7341
Appendix H: WV Local Health Departments
Berkeley County
800 Emmett Rousch Dr.
Martinsburg, WV 25401
Phone: 304-263-5131
Boone County
213 Kenmore Dr.
Danville, WV 25053
Phone: 304-369-7967
Brooke County
Courthouse 2nd Floor
204 Courthouse Square
Wellsburg, WV 26070
Phone: 304-737-3665
Cabell County
703 7th Ave.
Huntington, WV 25701
Phone: 304-523-6483
Calhoun County
186 Hospital Dr., Bldg. 2
Grantsville, WV 26147
Phone: 304-354-6101
Grant County
PO Box 608
Petersburg, WV 26847
Phone: 304-257-4922
Hampshire County
HC 71 Box 9
Rt. 50, East
Augusta, WV 26704
Phone: 304-496-9640
Hancock County
PO Box 578
102 Court St.
New Cumberland, WV 26047
Phone: 304-564-3343
Hardy County
411 Spring Ave., Ste. 101
Moorefield, WV 26836
Phone: 304-530-6355
Jackson County
504 South Church St.
Ripley, WV 25271
Phone: 304-372-2634
Jefferson County
1948 Wiltshire Rd., Ste. 1
Kearneysville, WV 25430
Phone: 304-728-8416
Kanawha County
108 Lee St. East
Charleston, WV 25301
Phone: 304-344-5243
Lincoln County
PO Box 527
8008 Court St., Court House Annex
Hamlin, WV 25523
Phone: 304-824-3330
Marshall County
PO Box 429
513 Sixth St.
Moundsville, WV 26041
Phone: 304-845-7840
Mason County
216 Fifth St.
Point Pleasant, WV 25550
Phone: 304-675-3050
Mid-Ohio Valley
211 Sixth St.
Parkersburg, WV 26101
Phone: 304-485-7374
Mineral County
Rt. 3, Box 3045
Keyser, WV 26726
Phone: 304-788-1321
Mingo County
PO Box 1096
1st Ave. & Logan St. Memorial Bldg.
2nd Floor
Williamson, WV 25661
Phone: 304-235-3570
Monongalia County
453 Van Voorhis Rd.
Morgantown, WV 26505
Phone: 304-598-5100
Monroe County
PO Box 590
200 Health Center Dr.
Union, WV 24983
Phone: 304-772-3064
Morgan County
187 South Green St., Ste. 2
Berkeley Springs, WV 25411
Phone: 304-258-1513
Ohio County
1500 Chapline St., Rm. 106
Wheeling, WV 26003
Phone: 304-234-3682
Pleasants County
605 Cherry St.
St. Marys, WV 26170
Phone: 304-684-2461
Pocahontas County
900 Tenth Ave.
Marlinton, WV 24954
Phone: 304-799-4154
Putnam County
1401 Hospital Dr., Ste. 304
Hurricane, WV 25526
Phone: 304-757-2541
Raleigh County
1602 Harper Rd.
Beckley, WV 25801
Phone: 304-252-8531
Ritchie County
125 West Main St.
Harrisville, WV 26362
Phone: 304-643-2917
Roane County
PO Box 909
200 East Main St.
Spencer, WV 25276
Phone: 304-927-1480
Wayne County
PO Box 368
590 Railroad Ave.
Wayne, WV 25570
Phone: 304-272-6761
Wetzel-Tyler County
425 South Fourth Ave.
Paden City, WV 26159
Phone: 304-337-2001
Wirt County
PO Box 670
Lower Washington St.
Elizabeth, WV 26143
Phone: 304-275-3131
Wood County
211 Sixth St.
Parkersburg, WV 26101
Phone: 304-485-7374
Wyoming County
PO Box 1679
Courthouse Annex, Bank and Cedar St.
Pineville, WV 24874
Phone: 304-732-7941
Appendix I: WV Government Agencies and Officials
United States Senators
Honorable Joe Manchin, III
306 Hart Senate Office Building
United States Senate
Washington, DC 20510-4801
Phone: 202-224-3954
(TTY): 202-228-0002
Honorable Shelly Moore Capito
Russell Courtyard 5
Washington, DC 20510
Phone: (202) 224-6472
http://www.capito.senate.gov/HomePage
United States Congress
Governor
Earl Ray Tomblin
Governor's Office
1900 Kanawha Blvd., East
Charleston, WV 25305-0370
Phone: 304-558-2000
Toll free: 888-438-2731
Website: www.governor.wv.gov
WV Vocational Rehab Agency
Director
Division of Rehabilitation Services
107 Capitol St.
Charleston, WV 25307
Phone: 304-356-2060
Website: www.wvdrs.org
Equal Employment Opportunity Office
50 Dee Drive
Charleston, WV 25311
Phone: 304-558-0400
Email: jann.d.hoke@wv.gov
West Virginia Department of Health and Human Resources
Cabinet Secretary
One Davis Square, Suite 100 East
Charleston, WV 25301
Phone: 304-558-0684
Email: DHHRSecretary@wv.gov
West Virginia Department of Education
Superintendent of Schools
West Virginia Department of Education
1900 Kanawha Boulevard East,
Charleston, WV 25305
Phone: 304-558-2681
Email: dvermill@access.k12.wv.us
Appendix J: WV Department of Health and Human Services
State/Regional/County Management Staff Listing • Bureau for Children and Families 9005 Middletown Mall, White Hall, WV 26554 • Phone: 304-368-4420
Region I
Ohio Co. DHHR
PO Box 6165
407 Main Street
Wheeling, WV 26003
Phone: 304-232-4411
Community Service Managers
Calhoun/Gilmer/Wirt Counties
PO Box 280
350 Main St.
Grantsville, WV 26147
Phone: 304-354-6118
Harrison County
PO Box 1877
633 West Pike St.
Clarksburg, WV 26302
Phone: 304-627-2295
Marion/Monongalia Counties
9083 Middletown Mall
White Hall, WV 26554
Phone: 304-368-4420
Marshall/Tyler/Wetzel Counties
1236 North State Route 2
New Martinsville, WV 26155
Phone: 304-455-0920
Ohio/Brooke/Hancock Counties
PO Box 6165
407 Main St.
Wheeling, WV 26003
Phone: 304-232-4411
Ritchie/Pleasants/Doddridge Counties
220 W. Main St.
Harrisville, WV 26362
Phone: 304-643-2934
Wood County
PO Box 1547
400 5th St.
Parkersburg, WV 26102
Phone: 304-420-2560
Region II
Kanawha Co. DHHR
4190 W. Washington St.
Charleston, WV 25313
Phone: 304-746-2380
Community Service Managers
Boone County
PO Box 970
Danville, WV 25053
Phone: 304-369-7802
Cabell County
2699 Park Ave., Ste. 100
Huntington, WV 25704
Phone: 304-528-5800
Jackson/Mason/Roane Counties
4285 Cedar Lakes Rd.
Ripley, WV 25271
Phone: 304-372-7885
Kanawha County
4190 W. Washington St.
Charleston, WV 25313
Phone: 304-746-2360
Lincoln County
PO Box 468,
8209 Court Ave.
Hamlin, WV 25523
Phone: 304-824-5811
Logan County
195 Dingess St.
Logan, WV 25601
Phone: 304-762-7095
Mingo County
203 East 3rd Ave.
Williamson, WV 25661
Phone: 304-235-4680
Putnam County
3405 Winfield Road
Winfield, WV 25213
Phone: 304-586-1520
Wayne County
26452 East Lynn Road
Wayne, WV 25570
Phone: 304-272-6311
REGION III
Taylor Co. DHHR
PO Box 29
235 Barrett St.
Grafton, WV 26354
Phone: 304-265-6103
Community Service Managers
Berkeley/Jefferson/Morgan
Counties
PO Box 1247
433 Mid-Atlantic Park
Martinsburg, WV 25404
Phone: 304-267-0100
Hampshire/Mineral Counties
18 N Tornado Way
Keyser, WV 26721
Phone: 304-788-4150
Hardy/Grant/Pendleton Counties
149 Robert C. Byrd Industrial Park
Moorefield, WV 26836
Phone: 304-539-2391
Lewis/Upshur Counties
PO Box 1268
91 Arnold Ave.
Weston, WV 26452
Phone: 304-269-6820
Randolph/Tucker Counties
1027 N. Randolph Ave.
Elkins, WV 26241
Phone: 304-637-5560
Taylor/Preston/Barbour Counties
PO Box 29
235 Barrett St.
Grafton, WV 26354
Phone: 304-265-6103
REGION IV
Raleigh Co. DHHR
407 Neville Street
Beckley, WV 25801
Phone: 304-256-6930
Community Service Managers
Braxton/Clay Counties
1920 Sutton Ln.
Sutton, WV 26601
Phone: 304-765-7344
Fayette County
1400 Virginia St.
Oak Hill, WV 25901
Phone: 304-465-9613
Greenbrier/Monroe/Pocahontas/Summers
150 Maplewood Ave.
Lewisburg, WV 24901
Phone: 304-647-7476
McDowell County
840 Virginia Ave.
Welch, WV 24801
Phone: 304-436-8302
Mercer County
200 Davis St.
Princeton, WV 24739
Phone: 304-425-8738
Nicholas/Webster County
1073 Arbuckle Rd.
Summersville, WV 26651
Phone: 304-872-0803
Raleigh County
407 Neville St.
Beckley, WV 25801
Phone: 304-256-6930
Wyoming County
HCR 72, Box 300
Route 97
Pineville, WV 24874
Phone: 304-732-6900