Section 1 - Major Assistive Technology Funding Sources
CHIP - WV Children's Health Insurance Program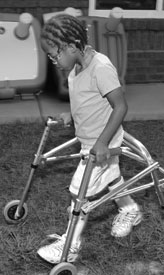 The West Virginia Children's Health Insurance Program (WVCHIP) is a low cost health care plan for children and teenagers of working families. WVCHIP helps make sure kids are healthy by ensuring they get medical care.
WVCHIP was created to help working families who do not have health insurance for their children. WVCHIP will cover several costs including: doctor visits, check-ups, hospital visits, prescriptions, immunizations, dental care, vision care, mental health, emergency care, etc.
For more information, call 877-WVACHIP (877-982-2447), or visit www.chip.wv.gov.
Children with Special Health Care Needs (CSHCN)
CSHCN provides medical and social service care coordination for children, age birth through 20 years, who have or might have a chronic or disabling medical condition and meet medical and income eligibility requirements.
Reimbursement for medical services may come from a variety of resources including Title XIX (Medicaid waiver), Title XXI (CHIP), private insurance or by Title V for those children not eligible for other health care financing.
For more information, call 304-558-5388 or visit www.wvdhhr.org/cshcn/.    
Education and Assistive Technology
The Individuals with Disabilities Education Act (IDEA) and West Virginia Board of Education Policy 2419: Regulations for the Education of Exceptional Students in West Virginia, require school districts to ensure a free, appropriate public education (FAPE) for students with disabilities ages 3-21 in the least restrictive environment. It is the responsibility of the school district to provide assistive technology devices and services to students with disabilities if the Individualized Education Plan (IEP) team determines that these devices and services are needed to meet the educational goals and objectives of the student.
Assessment
When a student is referred for assessment, a team of qualified individuals will conduct the assessment to identify the child's individual needs.
The assessment may be conducted by the school district or by someone contracted by the school district. If parents do not agree with the results of the assessment an independent assessment may be requested by the parents and paid for by the school district. If the assessment team and parent decide that the child is eligible for services based on the assessment and other information provided by the parent and teacher, an Individualized Education Plan (IEP) will be written for the student by the assessment team. Parents are members of the assessment team.
What do I need to bring to the assessment?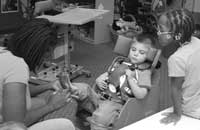 Bring your child's medical information, family history and educational needs to the assessment. This information will give the assessment team a complete picture of your child.
Bring your own concerns and do not be afraid to ask questions.
Video or audio record the assessment so you do not have to write down all the information.
What is an Individualized Education Plan?
The Individualized Education Plan (IEP) for preschool and school aged children is a written plan for educating a child with a disability who needs specially designed instruction. The IEP describes the child's needs, goals and special services needed at school. The IEP is developed to help children reach goals and objectives in the least restrictive setting with their peers and to help the children learn to be as independent as possible in their daily lives.
How do we get assistive technology in the IEP?
Family members, including the child (if old enough), need to be aware that they are equal partners on the team and have every right to help write the IEP. Parents may ask advocates, assistive technology specialists or others to attend IEP meetings with them.
Assistive technology may be written into one of three places on an IEP:
Annual goal/short term objectives
Supplementary aids and services
Related services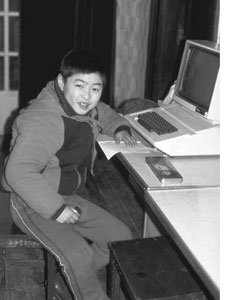 IDEA and WV DOE Policy 2419 require that assistive technology services must be considered for ALL students involved in the IEP process. The IEP team must indicate on the IEP form that assistive technology has been considered and describe the nature and amount of service.
If assistive technology is needed by the child after school to meet the educational goals and objectives, the IEP team must indicate the assistive technology may be used at home by the student. Training on the use of assistive technology for parents, teachers, aides and others who interact with the student should also be addressed on the IEP.
The IEP is reviewed annually, generally at the end of the school year, and reevaluations are conducted every three years. However, IEP meetings may be requested at any time during the year by parents or teachers if the IEP needs to be revised or reviewed. Remember, assistive technology must be written in the child's IEP for the child to get assistive technology or assistive technology services.
The school district has to provide all services that are written into the IEP.
Students may also qualify for assistive technology under Section 504 of the Rehabilitation Act. Contact your school principal or county school board office for more information.
Who does the assistive technology device belong to?
Assistive technology bought by the school district is owned by the school. If the child moves, the assistive technology device is kept by the school. Parents should know that any assistive technology paid for by private insurance or Medicaid belongs to the family, even if the school pays a portion of the cost of the assistive technology.
What if the IEP teams turn down my request?
If parents do not agree with the IEP, they may ask for another assessment of their child's needs or they may request a hearing. The WV Parent Training and Information Center can help in appealing a decision as well as by serving as an advocate during IEP meetings. You can call the Parent Training and Information Center at 800-281-1436 or visit www.wvpti.org. The current IEP will be followed during the appeals process.
Will I be trained on how to use the assistive technology?
The school system must provide training to all team members including the child and parents on how to use the assistive technology.
Can a child take the device home?
The child can take the assistive technology home if the IEP team writes in to the IEP that the assistive technology is needed to meet educational goals. An example is when the assistive technology device is needed to complete homework assignments.
Who is responsible for repairs?
Most of the time, the owner of the assistive technology has to fix it. However, the United States Office of Special Education Programs says that schools must make sure they have similar assistive technology for the child to use while the child's device is being fixed. If they do not own similar assistive technology, they must borrow or rent it.
How Does Funding Work?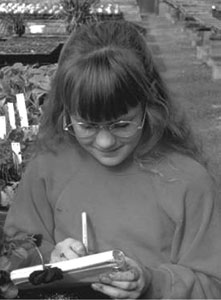 School districts are responsible for funding assistive technology devices and services if written in the IEP. Medicaid or private insurance may pay for assistive technology that is medically necessary.
Schools can ask parents to get funding through private insurance or Medicaid. Parents do not have to do this but if they do, the school should pay the co-payment or deductible. Some insurance companies will set limits on how long or how much they will pay for assistive technology. Check with your insurance company to find out what its limits are.
Call the special education director in your local school system for more information or call the West Virginia Department of Special Education at 304-558-2696, or visit http://wvde.state.wv.us/osp/.
What is supplemental funding for assistive technology?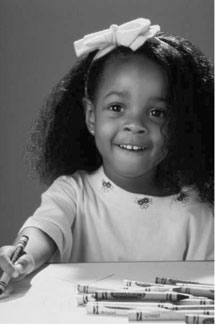 Supplemental funding to provide assistive technology for students with disabilities will be made available to school districts by the West Virginia Department of Education, Office of Special Programs, Extended and Early Learning.
The intent of this supplemental funding is to provide a resource for county school districts when the district encounters an unanticipated costly assistive technology device and/or service for a specific student with a disability and other funding sources are not available. It is the responsibility of the county school district to purchase the assistive technology device or service immediately after the student is identified.
The application is available on the following website: http://wvde.state.wv.us/osp/ and must include the following:
Provide student specific information
Identify the student's specific assistive technology need(s)
Include a copy of the student's IEP that documents the need for the assistive technology services and/or devices
Include an invoice(s) for the assistive technology device(s) or service(s)
Include specific Assurance Statements signed by the County Superintendent and Special Education Director
Questions about the supplemental funding for assistive technology for students with disabilities should be addressed to Coordinator, Office of Special Programs at (304) 558-2696 (V/TDD) or khhudnal@k12.wv.us.
For more information regarding hardware compatibility, on-site warranties and available state contracts, call the Office of Technology at 304-558-3784.
WV Family and Community Support Program
The Program provides individual services and supports to families who have a       member with a developmental disability living at home. Family Support provides       information on and referrals to community services and supports, as well as, limited flex       funds when all other support options have been exhausted. For more information,       call (304) 356-4811 or visit http://www.dhhr.wv.gov/bhhf/Sections/programs/ProgramsPartnerships/IDD/Pages/default.aspx.
Head Start/Early Head Start
Head Start and Early Head Start serve infants, toddlers and children who meet national poverty guidelines. The guidelines and income limits are issued each year by the federal government and can be found by visiting aspe.hhs.gov/poverty/14poverty.cfm. Head Start programs promote school readiness by enhancing the social and cognitive development of children through the provision of educational, health, nutritional, social and other services to enrolled children and families. They engage parents in their children's learning and help them in making progress toward their educational, literacy and employment goals.
What services do Head Start and Early Head Start offer?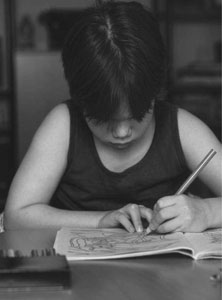 Early Head Start/Head Start covers a wide range of child development services. These services include educational, health, social services and related services (parent involvement, medical, dental, mental health, occupational therapy, physical therapy, speech therapy and assistive technology).
Educational and related services must be written in to the Individual Family Service Plan (IFSP) or the Individualized Education Plan (IEP) by the diagnostic team, parents and teachers.
This program does not have an appeals process. However, parents can discuss concerns with their local Head Start/ Early Head Start agency or the executive director of the WV Head Start Collaboration at 304-558-4638 or visit www.wvheadstart.org (See Appendix R).
Health Check (EPSDT)
Early Periodic Screening, Diagnosis and Treatment (EPSDT), known in West Virginia as Health Check, is a mandated Medicaid program. EPSDT ensures that Medicaid eligible children birth through 20 years receive a comprehensive range of preventive and primary health services.
Who can get Health Check?
Children under the age of 21 who receive Medicaid can participate in EPSDT.
A child may receive Medicaid and EPSDT even if the family does not qualify for Medicaid.
What Services does Health Check offer?
Children are entitled to several medically necessary services under the EPSDT Program. Services include: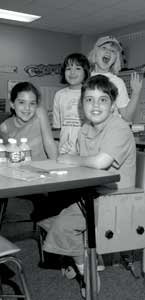 Physician's services
Hospital inpatient care
Outpatient hospital services
Emergency room services
X-ray and laboratory services
Prescription medication
Prescription medication for AIDS patients
Transportation by ambulance or other appropriate means
Artificial limbs, braces, orthopedic shoes, crutches, walkers, wheelchairs and breathing machines, when prescribed by a doctor
Eye care services
Medical supplies
Care in nursing facilities
Family planning services
Speech and hearing services, physical therapy and occupational therapy
Outpatient mental health services
For more information about program benefits and local providers, call the WV Office of Maternal, Child and Family Health at 800-642-9704 or your local DHHR office. (See Appendix J for DHHR Offices.)
Medicaid
West Virginia's Medical Assistance Program, Medicaid, pays most of the cost of medical care for people who otherwise could not afford it. Medicaid is a state and federal assistance program that covers medical costs for eligible individuals of all ages. Medicaid is administered by the Bureau for Medical Services (BMS), West Virginia Department of Health and Human Resources (DHHR).
Eligibility for Medicaid is determined by each local DHHR office. There are over 50 different ways to become eligible for Medicaid. If you think your child might be eligible for Medicaid, you may file an application at the DHHR office in the county where you live. Individuals receiving Supplemental Security Income (SSI) are eligible for the Medicaid Program and automatically receive a medical card from the Department of Health and Human Resources.
For more information, call 877-267-2323, or visit www.medicaid.gov. (See Appendix J for a list of DHHR offices.)
The Title XIX West Virginia Home and Community Based I/DD Waiver Program
The Title XIX West Virginia Home and Community Based I/DD Waiver Program provides in-home health care for eligible clients. The Division of Developmental Disabilities manages the I/DD Waiver program for the Bureau for Medical Services (BMS).
Individuals applying for Waiver must meet three criteria prior to the receipt of services:
Medical eligibility
Allocation (or slot)
Financial eligibility
Medical Eligibility Criteria
To be eligible to receive I/DD Waiver Program Services, an applicant must meet the following medical eligibility criteria:
Have a diagnosis of intellectual disabilities and/or a related condition
Require the level of care and services provided in an Intermediate Care Facility for persons with Intellectual Disabilities
Additionally, the cognitive impairment and/or related conditions with associated concurrent adaptive deficits:
   
Were manifested prior to the age of 22, and
   
Are likely to continue indefinitely
   
To qualify for the I/DD Waiver an individual must also have substantially limited functioning in three or more of the following major life areas: selfcare, receptive or expressive language, learning, mobility self-direction and capacity for independent living.
Financial Eligibility Criteria
Income
The individual's monthly income may not exceed 300% of the current maximum Supplemental Security Income (SSI) monthly payment. The parent's income is not considered for determining financial eligibility.
An individual does not have to be SSI eligible to become eligible for the I/DD Waiver Program.
Assets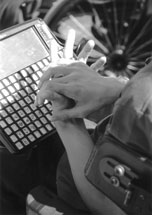 An individual's assets may not exceed $2,000 in order to be Medicaid eligible for I/DD Waiver services (excluding residence and furnishings).
The parent's assets are not considered for determining financial eligibility.
Application
The application for financial eligibility is completed at the county DHHR office by the applicant, a family member or legal representative.
For more information about the I/DD Waiver, please call the Division of Developmental Disabilities, Office of Behavioral Health Services at 304-356-4904.
Private Insurance
Private insurance is a contract between you and the insurance company. Your contract may or may not cover assistive technology. Look over your policy carefully.
If you receive private insurance from your employer, a federal law, the Employee Retirement Income Security Act (ERISA), controls employee benefits plans. This law gives employees the chance to find out what the policy covers. Coverage guidelines will be written into a contract that private insurance companies by law have to follow. Every insurance policy is different. Make sure you understand what your insurance policy covers.
You may not have health insurance through your employer but you can get insurance on your own.
If you have questions about what your policy covers or would like to get insurance on your own, call the West Virginia Insurance Commission at 888-879-9842.
Rehabilitation Services, Division of
What are rehabilitation services?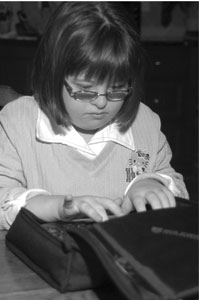 The West Virginia Division of Rehabilitation Services (WVDRS) is the designated agency to operate the state and federal rehabilitation program in West Virginia. The agency's mission is simple - to enable and empower individuals with disabilities to work and live independently. WVDRS has assisted thousands of eligible West Virginians with disabilities in preparing for, obtaining, keeping or advancing in jobs in the competitive labor market.
Who can get rehabilitation services?
Any individual with a physical or mental impairment that results in a substantial impediment to employment and can benefit in terms of an employment outcome from provision and rehabilitation services may be eligible for services. The individual must require vocational rehabilitation service to prepare for, enter into, engage in or retain employment consistent with the person's strengths, resources, priorities, concerns abilities, capabilities and informed choice. Services may begin as early as age 16. For additional information regarding eligibility, call 800-642-8207 or visit the website at www.wvdrs.org. (See Appendix C for a list of DRS offices.)
School Transition Program
The School Transition Program is an agreement between DRS and the Board of Education to see that students with disabilities are provided all the rights they are entitled to by law. It enables DRS and the schools to work together to provide the best services available to eligible students. The DRS counselor will assist you in your transition from school to adult life. (See Appendix C for a list of DRS offices.)
Veterans Affairs, Division of
Veterans Affairs (VA) provides health care for veterans and, in some cases, their families.
Veterans Spina Bifida Program
This program provides monetary allowances, vocational training and rehabilitation to Vietnam veterans' birth children with Spina Bifida. It covers most health care services and supplies, including assistive technology that is medically or psychologically necessary for the treatment of conditions related to Spina Bifida.
Who can get services?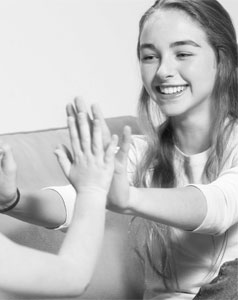 Children of veterans born with Spina Bifida
Natural child of an individual who served in Vietnam
Regardless of age or marital status, a child born after the date the parent first served in the Republic of Vietnam between January 9, 1962, and ending on May 7, 1975, without regard to the characterization of the individual's service is eligible for services.
Prospective beneficiaries must call a regional office to initiate the application process. Call the local VA regional office at 800-827-1000.
The Agent Orange Benefits Act
The Agent Orange Benefits Act of 1996 gives Vietnam veterans children with all forms of Spina Bifida (except Spina Bifida Occulta) health care benefits including home, hospital, outpatient, preventative and rehabilitative care. Assistive technology devices and services, supplies, medicines and other equipment are covered if determined to be necessary.
The law provides a monthly allowance for any disability resulting from Spina Bifida. Monthly amounts, which range from $200 to $1,200, are based on the degree of disability. The Act also provides vocational training for Vietnam veterans children with Spina Bifida.
For more information, call the Spina Bifida Association of America at 800-621-3141, ext. 35.
West Virginia Birth to Three
West Virginia Birth to Three services are administered by the Department of Health and Human Resources, Bureau for Public Health, Office of Maternal, Child and Family Health in accordance with Part C of the Individuals with Disabilities Education Act (IDEA). The West Virginia Early Intervention Interagency Coordinating Council provides advice and assistance regarding components of the WV Birth to Three System. All eligible infants, toddlers and their families are entitled to receive early intervention services as identified on their Individualized Family Service Plan (IFSP).
Who can get services?
Eligibility:
Age eligibility includes children up to 35 months
No financial requirements
Eligibility is based on a child meeting one or more of the following eligibility categories:
Is experiencing a developmental delay: An infant or toddler who is diagnosed by a multidisciplinary team as having a significant delay in one or more of the following areas of development:

Cognitive development
Physical development including vision and hearing
Communication development
Social and emotional development
Adaptive development

Has a diagnosed physical or mental condition that has a high probability of resulting in developmental delay includes infants and toddlers who have a diagnosed condition but may not be demonstrating delays at the time of evaluation. Examples of such conditions include, but are not limited to:

Downs Syndrome and other chromosomal abnormalities associated with delay
Congenital syndromes or genetic disorders associated with developmental delays
Inborn errors of metabolism

Is at significant risk of having substantial developmental delays if early intervention (EI) services are not provided. Risk may be established when children are experiencing a combination of multiple biological and environmental risk factors in accordance with the state definition.
Assessment or Plan
Children who are suspected of having or being at significant risk of developmental delay receive a multidisciplinary evaluation to determine eligibility for the WV Birth to Three Program. The multidisciplinary assessment also helps to identify the needs of the child and family. With family participation, an Individualized Family Service Plan (IFSP) is developed for each child's family based on the strengths and abilities of the child and shaped by the concerns and priorities of the family. Services and supports listed on the plan are targeted to promote the child's development as well as to support the ability of the family and other caregivers to address the special needs of their child.
Services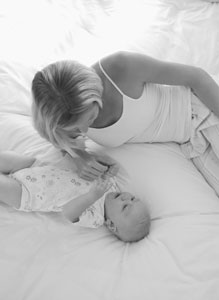 According to federal law, services identified on the child and family's IFSP are delivered in the natural environments - places where the child and family live, work and play. Services support the child's learning in these various home and community settings.
Assistive technology is one of several services that may be identified as needed on an eligible child's Individual Family Service Plan (IFSP). Services identified on the IFSP are provided at no charge to the family.
WV Birth to Three coordinates the Early Childhood Lending Library. Books and videos on a variety of topics, as well as switches and some other assistive technology are available on a short-term loan to try out with your child. The Early Childhood Lending Library is a part of West Virginia Assistive Technology System (WVATS) Assistive Technology Virtual Loan Library. This means that you can access the Library devices by visiting www.wvats.cedwvu.org and clicking on the Virtual Loan Library Link. You will be able to read a short description and see a picture of each item available.
Call 800-642-8522 for more information about WV Birth to Three. For information on the Early Childhood Lending Library call 800-642-9704. You may also visit the Birth to Three website at www.wvdhhr.org/birth23/.
    ← Categories of Assistive Technology     Section 2 - Other Funding Sources, Services and Resources →