Section 2 - Other Funding Sources, Services and Resources
Other Funding Sources and Services
AARP Foundation Benefits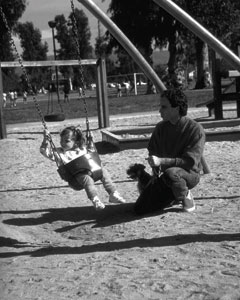 State and federal benefits may be available to eligible children and caregivers such as disability benefits, prescription drug coverage and support from other programs. To help connect grandfamilies with the programs that are right for them, the AARP Foundation Benefits Outreach Program offers Benefits QuickLINK, a free tool at www.aarp.org/quicklink.
Association of Blind Citizens
This national funding source will cover 50% of the retail price of adaptive devices or software. The products covered by this program must retail for a minimum of $200 with a maximum retail price of $6,000. Persons eligible to apply for assistance must have a family income of less than $50,000 and cash assets of less than $20,000. For more information, visit www.blindcitizens.org/assistive_tech.htm or call 781-654-2000.
Adolescent Health Initiative
The Adolescent Health Initiative promotes optimal physical, emotional, cognitive, social and spiritual well-being for children and youth in West Virginia. The Initiative is designed to introduce, develop, train and provide needed technical assistance to youth, parents, teachers and health care professionals with focused attention on improving adolescent health indicators while building asset rich communities. Call 304-558-5722 or visit www.wvdhhr.org/ahi to find a regional coordinator near you.
Behavioral Health Advocacy Project
Appalachian Legal Services contracts with the Department of Health and Human Resources Office to provide non-legal representation and assistance for consumers of behavioral health care services. The Behavioral Advocacy Project does not charge for services. For more information, call 866-255-4370 or visit www.lawv.net/behavioral.
Burial Assistance
The WV Department of Health and Human Resources provides help with the funeral costs of eligible low-income adults or children. For more information, call your local DHHR office (See Appendix J).
Cabell-Wayne Association of the Blind
The Cabell-Wayne Association of the Blind (CWAB) in Huntington provides free eye examinations and eyeglasses to children living in Cabell or Wayne counties who financially qualify. One examination and one pair of glasses may be purchased in a twelve-month period. CWAB accepts referrals for the Eyeglass Program from any agency seeing a need, or from the parents of the child needing the glasses or exam. Parents or guardians applying for the eyeglass program must provide proof of income and a signed financial need survey form provided by the CWAB Services Division office. These loans are long term. For more information, call 304-522-6991 or visit www.cabellwayne.org.
Catholic Community Services Inc.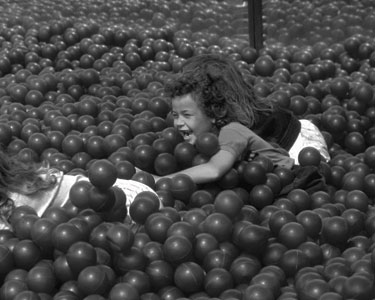 Catholic Community Services, Inc., (CCS), is a non-profit organization that provides social services throughout West Virginia to the less fortunate regardless of race creed, color, gender, disability or religious preference. CCS maintains programs for children and parents, community outreach and the aged and disabled. CCS is comprised of seven regions. For more information, call 304-233-0880 or visit www.ccswv.org. (See Appendix O for a list of Catholic Community programs in your area.)
Center for Organ Recovery and Education (CORE)
CORE is a not-for-profit agency that manages organ and tissue donation for Western Pennsylvania, West Virginia and a small portion of New York. For more information or to schedule a free educational program, please call CORE at 800-DONORS-7 (800-366-6777) or visit www.core.org.
Children with Disabilities Community Service Program (formerly TEFRA)
The WV Children with Disabilities Community Service Program allows states to provide Medicaid to children with disabilities who live at home and are under 18 years of age. States that have this program must provide Medicaid coverage to all children who qualify. Services are not based on family income. For more information, call 304-356-4904 or visit www.dhhr.wv.gov/bms/hcbs/CDCSP.
Children's Vision Rehabilitation Project
The Children's Vision Rehabilitation Project is designed to provide access to visual aids, training and support to West Virginia schoolaged children with low vision. Diagnostic and rehabilitation services are provided free of charge at all outreach sites. The Children's Vision Rehabilitation Project is sponsored by the West Virginia University Eye Center, The West Virginia School for the Blind and the West Virginia Lions Sight Conservation Foundation. For more information, and the clinic schedule, call 304-598-4820.
Corporate Angel Network
The Corporate Angel Network is a nationwide public charity whose mission is to arrange passage for cancer patients to treatment centers using empty seats on corporate jets. Employees and volunteers work with patients and families to coordinate their travel needs with Corporate Angels - 500 major corporations who make empty seats on their aircraft available to patients. For more information, call 866-328-1313 or visit www.CorpAngelNetwork.org.
Dental Care Clinic
The Dental Care Clinic, although located in the Monongalia County Health Department, serves people all over West Virginia. The clinic accepts all children to age 21. Both preventative and restorative care are available through a wide range of services including patient education, exams, cleaning, fluorides, sealants, fillings, pulp therapies, simple extractions, space maintenance and stainless steel crowns.
Depending on family income, services can be obtained at no charge or at a reduced rate. A sliding fee scale based on income and family size determines rates. The clinic accepts both Medicaid and CHIP. For an appointment, call 304-598-5108 or visit www.mchddentistry.com.
Dental Services (Donated)
Dentists throughout WV have volunteered to provide comprehensive dental care at no charge to people of all ages who, because of a serious disability, lack adequate income to pay for needed dental care. There are no rigid financial eligibility requirements. For more information, call 888-623-8780.
Easter Seals Rehabilitation Center
The Easter Seals Rehabilitation Center in Wheeling is a non- profit organization that provides a wide range of services to children including assistive technology clinics, orthotic and prosthetic clinics, audiological and cognitive evaluations, preschool development classes, medical consultations, early intervention, occupational therapy, physical therapy, pool therapy, psychological evaluations, social services and coordination, speech therapy, augmentative communication and hippotherapy. For more information, call 800-677-1390 or visit www.wv.easterseals.com.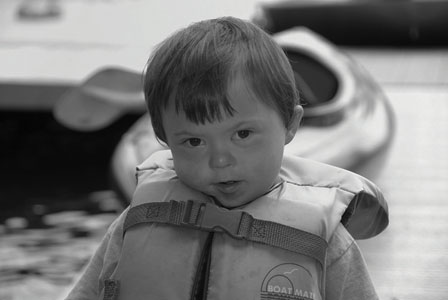 Emergency Assistance
Emergency Assistance gives short-term financial help to persons and families who face a financial crisis. The financial assistance can be used to pay for shelter, utilities, food, household goods, clothing, childcare, transportation or outpatient medical care. The Emergency Assistance Program is only available one time during any 12-month period. Persons and families must meet certain program guidelines and be within certain income levels and assets. Those applying for this program will also be referred to other community programs that may help. For more information, call your local DHHR office (See Appendix J).
Eye Care America
The Volunteer Eye Surgeons Association sponsors this program to provide free cataract surgery to people of all ages who have no other means to pay. Surgeries are scheduled annually on one day, usually in May. For more information, call 877-887-6327 or visit www.eyecareamerica.org
Family Haven
The Tyler County Family Resource Network offers services at Family Haven, a child exchange, monitored visitation center. Family Haven provides free services as both a center for safe child exchanges and as a center for court ordered supervised visitation. For more information, call 304-758-5046.
Family Voices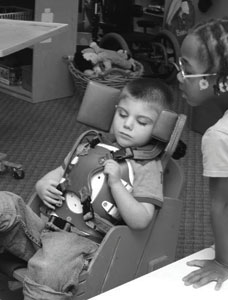 Family Voices is a national grassroots network of families and friends speaking on behalf of children with special health care needs who advocate for the inclusion of a set of basic principles in every health care reform proposal. For more information about Family Voices, call 888-835-5669 or visit www.familyvoices.org.
Feeding and Swallowing Clinic (Center for Excellence in Disabilities)
The Clinic offers interdisciplinary assessments of infants, children and adolescents who have feeding problems. Assessments are completed by professionals in the areas of nutrition, speech-language pathology, occupational therapy, behavioral psychology, social work and audiology. The team strives to improve eating skills and behaviors, physical growth and development and nutritional intake. Additionally, the team assists families in connecting with community resources and treatment programs. For more information, call 304-293-4692.
Focus Adolescent Services
Family Matters is an information and referral service that will direct you to resources on adolescent behavior and family situations, current teen issues, mental health services and supportive programs, professional advice and treatment plans, building a support system from family, friends and self-help groups. For more information call 410-341-4216 or visit www.focusas.com/WestVirginia.html.
Gibson Funding
Gibson Funding is a result of a Supreme Court decision that said if a child is abused or neglected because of an economic situation (for example, gas has been turned off so there is no heat or the parents have no money for food), then DHHR must pay for the necessities rather than remove the children and pay foster parents to care for them. Gibson Funding can also be used to return children in foster care to their homes. The funding is only available for children under 18 who are abused or neglected by their parents and Children's Protective Services has an open case for the family. For more information, call your local DHHR office (See Appendix J).
Health Right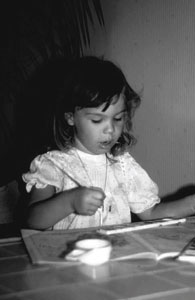 Health Right is a free clinic for people who have no health insurance and cannot pay for health care on their own. Doctors, nurse practitioners, pharmacists and support staff care for patients by volunteering. Among the services offered by the clinic are wellness screenings, basic medical care, dental care services, screenings for sexually transmitted diseases and patient education for such chronic problems as diabetes. A strong emphasis is placed on prevention and health education. Patients are encouraged to take an active role in their own health care. At the Charleston location 304-343-7000, Charleston Lens Crafters provides free eyeglasses to Health Right clinic patients. You may also visit the website at www.wvhealthright.org.
HealthSouth
HealthSouth MountainView Regional Rehabilitation Hospital in Morgantown offers many programs including the pediatric program, children's rehabilitation services, aquatic rehabilitation and balance and vent programs. For more information about HealthSouth programs, call 304-598-1100.
INSITE
INSITE offers home based services for preschool children who have vision impairments. For more information, call the WV School for the Blind at 304-822-4883.
James "Tiger" Morton Catastrophic Illness Commission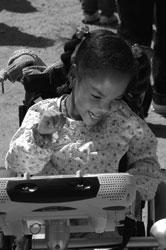 To be eligible for the funds, a patient must be a resident of West Virginia one year prior to the date of onset or diagnosis, have a condition that meets the definition of catastrophic illness and must have exhausted all other resources. Persons eligible for medical assistance through WV Medicaid are not eligible. Past due medical bills are not accepted and all services must be pre-authorized. To apply call, 304-558-0684. Applications may be made over the phone and decisions may be made within approximately one week.
John Chafee Foster Care Independence Services
The John Chafee Foster Care Independence Services Program supports youth in their efforts toward self- sufficiency. The program's purpose is to ensure that when participants leave the foster care system, they have support systems, positive involvement in the community, a high school diploma or GED, funding for the cost of post secondary educational pursuits and employment skills. For more information, call 866-720-3605 or visit www.acf.hhs.gov/programs/cb/resource/chafee-foster-care-program.
Kinship Care
Children are often eligible for state and federal benefits even if their caregivers do not have legal guardianship or custody. These programs include: financial assistance, food stamps and health insurance. Grandparents and other relative caregivers may apply for free or low-cost health insurance on behalf of the children they are raising through West Virginia's Medicaid and the West Virginia Children's Health Insurance Program (WV CHIP). In some cases, caregivers may also be eligible for free coverage under Medicaid. For more information, call (877) WVA-CHIP or visit www.chip.wv.gov.
Leadership Education in Neurodevelopmental Disabilities (LEND) Clinic (Center for Excellence in Disabilities)
An interdisciplinary team consisting of a behavioral psychologist, occupational therapist, speech pathologist, audiologist, social worker, pediatric neurologist and other providers as needed, evaluate children from birth to age 21 who have developmental or behavior problems. The team provides recommendations for services, offers follow-up behavioral treatment when appropriate and gives specific advice as to further testing or consultations. LEND Clinic is part of the US Maternal and Child Health Bureau's leadership training initiative. For more information, call 304-293-4692 or visit www.lend.cedwvu.org.
Legislative Action Center on Children and Families
The Legislative Action Team is a network of two dozen statewide organizations that advocate for family friendly public policies. The steering committee meets regularly to coordinate advocacy efforts. For more information, visit salsa4.salsalabs.com/o/50981/p/salsa/web/common/public/content?content_item_KEY=11787.
Lifeline/Tel-Assistance
Lifeline/Tel-Assistance is a program for low-income households offered by West Virginia telephone companies. The program offers a lower than usual cost for the connection of a telephone line in the household. Lifeline/ Tel-Assistance helps rural households have access to emergency and other community services. For more information, call your local DHHR office (See Appendix J).
Lions Club International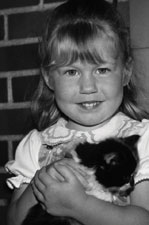 Provides financial assistance for eye care; service may vary depending on locality. Check your telephone directory for local listings or call the organization's national office at 630-571-5466 or email lcif@lionsclubs.org.
Low Income Energy Assistance Program (LIEAP)
LIEAP is a yearly winter home heating federal program that helps pay a household's winter heating bills. Households must meet income and program guidelines. Households facing the shutoff of their home heating services during the winter may get help through an emergency part of the program. For more information, call your local DHHR office (See Appendix J).
March of Dimes
March of Dimes researchers, volunteers, educators, outreach workers and advocates work to give all babies a fighting chance against threats to their health: prematurity, birth defects and low birth weight. Offers parent education regarding health care. For more information, call 304-720-2229 or visit www.marchofdimes.com/westvirginia.
Miracle Ear Children's Foundation
Miracle Ear Children's Foundation provides hearing aids and follow-up care (for a period of two years) to children 16 years and younger whose families do not qualify for any federal, state or community assistance. The Children's Foundation services are determined by medical diagnosis, problem severity and family income. For more information, call 800-234-5422 or visit www.miracle-ear.com/childrenrequest.aspx.
National Committee of Grandparents for Children's Rights
A grassroots organization of West Virginia parents, grandparents and other relatives raising grandchildren. The group has helped to establish support groups around the state and also works with state legislators and agency representatives to improve services for kinship care families. For more information, call Annie Otto at 888-659-3745 or email info@grandparentsforchildren.org or visit www.grandparentsforchildren.org.
National Organization for Rare Disorders (NORD)
NORD administers medication assistance programs to assist uninsured or underinsured individuals in securing lifesaving or life sustaining medications. For a complete list of NORD's current Medical Assistance Programs visit www.rarediseases.org/programs/medication, or call 203-744-0100, 800-999-6673 (voice mail only).
News-2-You
News-2-You is a symbol-based newspaper that can be downloaded from the Internet every week. News-2-You is illustrated with black and white, line drawn pictures. All items in the weekly newspaper relate to the week's lead story. To subscribe, call 800-697-6575 or 419-433-9800 or visit www.n2y.com/products/news2you.
Non-Emergency Medical Transportation (NEMT)
Helps those who get Medicaid or Children with Special Health Care Needs get help with the costs of going to and from their doctors and medical service providers. Other costs during the travel such as meals, lodging and tolls may also be available for eligible patients. Private auto transportation providers are paid by the mile. Public transportation providers are reimbursed at rates decided by the Public Service Commission. For more information, call your local DHHR office (See Appendix J).
Office of Social Services' Child Care Division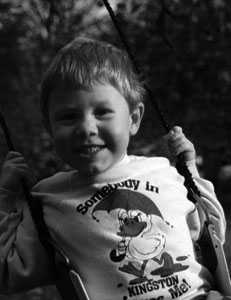 The Office of Social Services' Child Care Division provides an early childhood development grant to start childcare programs for children under age six. This start-up grant typically offers up to $10,000 to newly developing child care programs to assist with start-up costs including age appropriate toys, equipment and furniture; staff development and training; equipment to assist the center in including children with special needs; to meet health and safety requirements; or to cover up to three months of operating costs for a new program. Centers requesting funds must agree to accept children whose care is subsidized by the Department of Health and Human Resources and must agree to attend 15 hours of training during the period of the grant. For more information, call 304-356-4619.
Parent Educator Resource Centers (PERCs)
The Parent Educator Resource Centers (PERCs) promote parent, educator and community awareness about the programs and services available to schools for children with disabilities and their families. They are a county wide resource and information center for services and agencies available to families throughout the state. They also have a lending library of books, videos and fact sheets. For more information, call your local office (See Appendix L) or visit wvde.state.wv.us/osp/perc.html
Parent Network Project(Center for Excellence in Disabilities)
The Parent Network Project is a statewide system of Parent Network Specialists (PNS) who serve as advisors to parents of children with special needs. The PNS are parents of children with disabilities and provide assistance in locating services and information that may benefit children with special needs. For more information, call 304-293-4692 or email trundle@hsc.wvu.edu.
Partnership for Prescription Assistance
This website has a link to all of the free health care clinics in West Virginia along with instructions on how someone can get help with their prescription costs. For more information, visit www.pparx.org or call 888-477-2669.
Pearle Vision Foundation
Pearle Vision Foundation awards grants to economically disadvantaged individuals for free eye exams and low vision equipment and to nonprofit organizations for research, education, training and projects related to preserving lifetime vision. Eligibility is based on individuals who demonstrate financial hardships and are in need of vision care. People who can be assisted are those who are presently unemployed, on a limited income, cannot obtain insurance or medical assistance. For more information, call or visit www.pearlevision.com/pv-us/why-pearle-vision/our-vision#box3.
Positive Behavior Support (Center for Excellence in Disabilities)
Positive Behavior Support activities offer assistance to people who have challenging behaviors (aggression, self- injury, etc.) and a disability. Training and consultation are available to individuals, their families and support personnel to help prevent problem behaviors, to create effective community supports and to encourage planning and life goals centered on the individual's needs. Goals include increasing independence, productivity and inclusion in the home and community. This is a collaborative program with the West Virginia Office of Behavioral Health Services, Bureau for Behavioral Health and Health Facilities, Department of Health and Human Resources. For more information, call the CED at 304-293-4692, or visit www.pbs.cedwvu.org.
Protection and Advocacy for Assistive Technology (PAAT)
PAAT is open to any individual who is or would be enabled by an assistive technology device or service. The goal of PAAT is to help individuals with disabilities, their family members, guardians, advocates or authorized representatives who have been denied access to assistive technology devices or services by Medicaid, Medicare, a school, an employer, an insurance company or any state or federally funded agency or entity. For more information, call 800-950-5250 or visit www.wvadvocates.org/services/programs/paat.
Relatives As Parents Program (RAPP)
RAPP provides education and support to people caring for their relative's children. The group provides information on legal issues, community resources and coping skills. You'll find the RAPP group to be a safe place where you can share your stories, feelings and concerns with people in similar situations and find solutions to common problems. For more information, call 866-225-5698.
Ronald McDonald House
The Ronald McDonald House is located across the parking lots from Ruby Memorial Hospital in Morgantown. It offers a sliding fee for individuals who need a low-cost place to stay while their child is a patient at the Children's Hospital. For more information, or to make a reservation, call 304-598-0050 or visit www.rmhcmorgantown.org.
Rosenbaum Family House
The Rosenbaum Family House is connected to Ruby Memorial Hospital. It offers low cost, overnight accommodations for individuals coming to Morgantown to receive medical services. A physician or hospital clergy must make the referral. For more information, call 304-598-6094.
School Clothing Allowance
The Department of Health and Human Resources provides an annual school clothing allowance for low-income school age children and children who are recipients of cash assistance. The benefit is issued in the form of vouchers, which may be redeemed at participating merchants. For more information, call your local DHHR office (See Appendix J).
Seeing Hand Association
The Seeing Hand Association is a private, nonprofit organization established to provide services to the blind, both adults and children, in the Upper Ohio Valley. The organization assists individuals, families and professionals in accessing services and resources to meet their needs. For more information, call 304-232-4810 or visit www.seeinghandassociation.com.
Shriners Hospitals for Children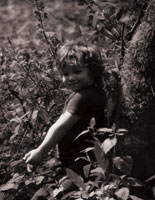 Nineteen Shriners Hospitals across the nation provide free orthopedic care and rehabilitation to children with congenital orthopedic problems. Some of the most common orthopedic problems are: scoliosis and other spinal curvatures, clubfoot, osteogenesis imperfecta (brittle bone disease), Spina Bifida/ Myelodysplasia, skeletal growth abnormalities, neuromuscular disorders, hand discrepancies and metabolic bone disease. Interdisciplinary medical teams include physicians, nurses, physical, occupational and recreational therapists, specially trained orthotic and prosthetic technicians, nutritionists, gait lab specialists and other medical personnel. Any child may be eligible for care at the Shriners Hospital if the child is under the age of 18 and there is a reasonable possibility the child's condition can be helped. Shriners Hospitals are open to all children without regard to race, religion, or relationship to a Shriner. There is never a charge to the patient or parents for any medical care or service provided at the Shriners Hospital. Applications for admission to Shriners Hospitals can be obtained from any Shrine Temple Club or by calling the Shriners' toll free referral line at 800-237-5055.
West Virginia Schools for the Deaf and the Blind Outreach Services
The West Virginia Schools for the Deaf and the Blind Outreach Services is a group of dedicated individuals whose goal is to enhance the lives of young children with hearing or vision impairments, their families and care givers. Training and services focus on early intervention and early childhood programming for infants and young children, aged birth to five. For more information, call WV School for the Deaf and the Blind at 304-822-4843.
Starkey Hearing Foundation
The Starkey Hearing Foundation donates more than 10,000 hearing aids each year to people who cannot afford them. For more information, visit www.starkeyhearingfoundation.org or call 866-354-3254.
Sunshine Foundation
The Sunshine Foundation grants wishes to children with developmental disabilities. For more information, call 215-396-4770 or visit www.sunshinefoundation.org.
Telephone Relay Service
The WV Telephone Relay Service works to assist people who are deaf, deaf-blind, hearing impaired, hard-of-hearing and have speech disorders to communicate via phone. For more information, call the West Virginia Commission for the Deaf and Hard of Hearing at 800-676-3777 or visit www.westvirginiarelay.com.
Title V Toolbox for Family Participation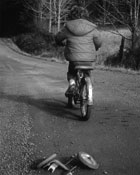 Every state and the District of Columbia have a Title V Program for Children with Special Health Care Needs (CSHCN) that provides health and support services to children with special needs and their families. Title V provides funds to states to develop and operate public health care programs for certain children with special health care needs as well as to establish other programs to promote the health of low income mothers and children. On the Title V Toolbox website you can: (1) search for documents by topic (and state of origin) resources such as program mission statements and policies pertaining to family involvement, family advisory committee development tools, sample contracts, and more; (2) download or print documents; (3) submit documents over the Internet and (4) learn about Title V and Performance Measure 14 of the Block Grant. For more information, call 888-835-5669 and check out the Title V Toolbox for Family Participation at www.familyvoices.org/work/title_v.
TRICARE
Active duty military family members (ADFMs) who meet specific hearing loss requirements are eligible to receive hearing aids, including services and supplies, as a TRICARE benefit. Hearing aids are covered for ADFMs diagnosed with a "profound" hearing loss. TRICARE has established separate hearing level thresholds for adults and children. For more information, call TRICARE at 877-TRICARE (877-874-2273) or visit www.tricare.mil.
United Cerebral Palsy Association, Inc. (UCPA)
Through its 150 local affiliates, UCPA assists with worksite accommodations, environmental controls and computer access for preschoolers, school age youth and adults, adaptive toys and switches, augmentative communication and other assistive technology. For more information, call 800-872-5827.
UnitedHealthcare Children's Foundation
The UnitedHealthcare Children's Foundation provides grants to families who have children ages 16 or younger with medical needs not covered or not fully covered by their commercial health benefit plan. Individuals who receive care via Medicaid, Medicare or other state or federally subsidized health insurance programs are not eligible. The amount awarded to an individual within a 12-month period is limited to either $5,000 or 85% of the fund balance, whichever amount is less. Awards to any one individual are limited to a lifetime maximum of $7,500. For more information, call 855-698-4223 or apply online at www.uhccf.org.
West Virginia Advocates
The Advocates protect the human and legal rights of West Virginians who have disabilities and work to ensure individuals enjoy full inclusion and integration in the economic, political, social, cultural and educational mainstream of society. For more information, visit www.wvadvocates.org or call 800-950-5250 (See Appendix G).
West Virginia Assistive Technology System (WVATS) (Center for Excellence in Disabilities)
WVATS is dedicated to increasing the access to and acquisition of assistive technology for West Virginians of all ages and types of disabilities. WVATS disseminates information about assistive technologies and services, provides demonstrations and trainings on assistive technologies and operates a loan library. WVATS also offers an exchange system where individuals can post used and/or no longer needed assistive technology for giveaway, sale or trade. For more information, call 800-841-8436 or visit the Loan Library at vll.cedwvu.org.
West Virginia Association for the Deaf, Inc. (WVAD)
WVAD serves a wide array of individuals with hearing loss as an advocacy and information network. Members of the WVAD have donated various models of closed captioning devices (CC) to be distributed to individuals. Criteria require that the person is deaf or hard of hearing and shows a financial burden of purchasing the device on their own. For more information, call 304-647-3131 or visit www.wvdhhr.org/wvcdhh/wvad/about.htm.
West Virginia Bureau for Public Health
The Bureau for Public Health offers information on disease, injury, health care providers and health services. For more information, call 304-558-2971. (See Appendix H for local health departments).
West Virginia Commission for the Deaf and Hard of Hearing (WVCDHH)
The WVCDHH is an agency that provides free and confidential services to individuals interested in services for individuals who are deaf or hard of hearing. Services include referral, access to advocacy, training and educational opportunities. The commission also has a TTY loan program. For more information, call 866-461-3578 or visit www.wvdhhr.org/wvcdhh.
West Virginia Department of Health and Human Resources Subsidized Guardianship Program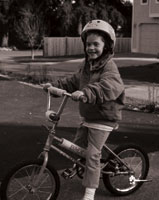 Provides an ongoing subsidy for eligible children in the West Virginia foster care system whose qualified adult caregivers become their legal guardians. To receive a subsidy on behalf of the child, the guardian must show that there is a strong emotional tie with the child and that the child is not likely to be adopted or otherwise placed without the subsidy. The state will determine the amount of the subsidy awarded as well as the frequency of payments. The subsidy can be in the form of funding for services or stipends. For more information, call 304-558-7980.
West Virginia Early Childhood Training Connections and Resources
The WV Early Childhood Training Connections and Resources provide professional development opportunities for the WV early care and education community through information, training and technical assistance, resources and collaboration to achieve high quality services for young children and their families. For more information, visit www.wvearlychildhood.org.
WV Family Support Foundation
The WV Family Support Foundation helps families with members who have developmental disabilities. In partnership with the state of West Virginia and the West Virginia Family Support Program, the Foundation provides supplemental funding to families who care for members with disabilities at home. For more information, call 304-558-0627 or visit www.wvdhhr.org/bhhftest/famsup/default.asp.
West Virginia Assistive Technology Revolving Loan Fund
The West Virginia Legislature set aside funds for a revolving loan fund for individuals with disabilities to purchase assistive technology. Loans may range from a minimum of $500 to a maximum of $5,000. Persons may borrow up to 90% of the cost of the technology-related device or service. The interest rate is flexible and is calculated at the time the loan application is received. For more information, call 800-642-8207
West Virginia Head Start Association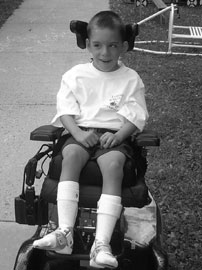 The WV Head Start Association, a nonprofit organization, was organized in WV to promote academic, social and emotional development for income-eligible families. Association members have an opportunity four times a year to bring staff, parents and community supporters together to meet and exchange ideas, attend trainings, work as a group to foster the Head Start image in the state and gain knowledge of the state initiatives. To become a member or for information, call 304-233-4450 or visit www.wvheadstart.org.
West Virginia Parent Training and Information
WV Parent Training and Information (WVPTI) provides information to parents and other professionals who work with children with disabilities. Presentations are available for any interested group, organization or agency. WVPTI offers fact sheets and other information. For more information, call 800-281-1436 or 304-624-1436 or visit www.wvpti.org.
West Virginia Relatives as Parents Program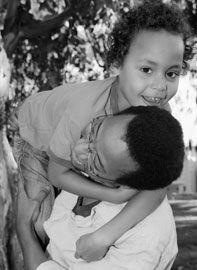 A multi-service program for WV kinship caregivers raising children outside of the foster care system. The program offers support groups across the state, informational workshops, a listserv, annual training conference, social activities and referrals to community resources. Its objective is to create and expand supportive community-based services for kinship caregivers, improve community and state agency responses to kinship care families and raise community awareness. For more information, call 866-225-5698.
West Virginia System of Care
This is a comprehensive and integrated system of care where children with serious emotional disturbances and their families can choose and receive timely services within their communities that are strength based and culturally sensitive. For more information, call 304-356-4558 or visit www.wvsystemofcare.org.
Women, Infants, and Children Program (WIC)
WIC provides nutrition counseling and education, breast feeding support, monthly food packages and access to health care for eligible participants. For more information or for the WIC clinic nearest you, visit ons.wvdhhr.org.
Additional Funding Sources for Assistive Technology
Compiled by Debbie Budash
A quick reference list of funding sources used by professionals to purchase equipment and services.
The most common sources for AT funding are public agencies. They include:
ALS Foundation
Christina Foundation
Medicaid/Medicare
Office of Vocational Rehabilitation (OVR)
Intellectual Disability (I/D)
United Cerebral Palsy Association (Bellows Fellow Grant)
ARC
School districts
RESAs
SSI/SSDI work incentives
Private Agencies, Foundations and Commercial Insurance include: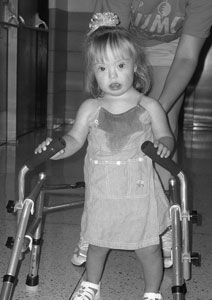 Travelers
Metropolitan Life
Prudential Insurance
Equitable Life
Mutual of Omaha
State Farm
Blue Cross/Blue Shield
Aetna
Champus
Potential contributors include:
Private individuals
Businesses
Sports organizations
Athletes
Parental purchase of device for classroom use
PTOs/PTAs
Lending Libraries include:
West Virginia Assistive Technology System (WVATS) 800-841-8436
T.R.A.I.L.S. (Traveling Resource and Information Library Services) 888-915-7653
Early Childhood Resource Lending Library (ECRLL) 800-642-9704
Vendor loan program
Resources within the community can be sought and mini-grant proposals can be written and submitted to businesses and civic groups. They include:
Business and professional women's associations
Exchange Club
Kiwanis
Elks
Lions
Church groups
"A Dream Come True"
"Make-A-Wish"
Masons/Shriners
Knights of Columbus
Quota Club
Setatoma
Junior Women's League
Telephone Pioneers
Moose Lodges
Fraternal Orders of Police
Sunshine Foundation
The following list provides some examples of alternate funding sources. They include:
Fund raising events
Service clubs within school systems
Call or email individual companies for donations
Garage sales/flea markets
Coordinating efforts with technical classes in high schools, community colleges, club and universities that require specific projects (i.e., senior projects required in mechanical engineering course, boy scout projects, etc.)
Once activities and technology needs have been identified, consider people who have specific skills in carpentry, electronics, mechanical engineering, computers and general "fix-it" skills to help with design and construction of adaptations.
Traveling Resource and Information Library Service (TRAILS) Vans:
A mobile resource outreach program that uses vans equipped with resources of interest to early childhood providers. Resources include educational and developmentally appropriate toys for children ranging in ages from birth to thirteen years, children's books, videos, computer software, music teaching curriculum and idea books, assistive technology, art supplies, and large equipment such as highchairs and cribs. Any WV licensed, registered, or certified provider within the listed counties can call for an appointment. Different areas of West Virginia are served by different TRAILS providers. Visit www.mountainheartwv.org or please locate your provider below:
MountainHeart North TRAILS Van
For TRAILS service in Berkeley, Jefferson, Morgan, Hardy, Grant, Hampshire, Mineral, and Pendleton Counties, call the Martinsburg Office at 888-915-7653.
For TRAILS service in Barbour, Taylor, Upshur, Randolph, Tucker, Preston, and Lewis counties, call 877-811-5437.
MountainHeart South Outreach
For TRAILS service in Wyoming, Mercer, McDowell, Nicholas, Webster or Braxton counties, call 800-834-7082.
For TRAILS service in Greenbrier, Fayette, Raleigh, Monroe, Summers and Pocahontas counties, call 866-223-7127.
LINK TRAILS Van
For TRAILS service in Boone, Lincoln, Mason, Mingo, Putnam, Wayne, Logan and Cabell Counties, call 800-894-9540.
Connect TRAILS Van
For TRAILS service in Kanawha, Jackson, Clay or Roane Counties, call 888-595-8290.
Choices TRAILS Van
For TRAILS service in Wood, Wirt, Ritchie, Pleasants, Harrison, Doddridge, Calhoun or Gilmer Counties, call 866-966-2668.
  ← Section 1 - Major Assistive Technology Funding Sources     Section 3 - Common AT Funding Source Questions →