Fall 2012
Articles:   [Cover Story: Athletes of All Abilities]  [New for Loan/Exchange]   [Powerful Tools]   [AgrAbility]   [Green Thumbs, Healthy Joints]   [WV Challenged Sports Program]


WVATS News
Athletes of All Abilities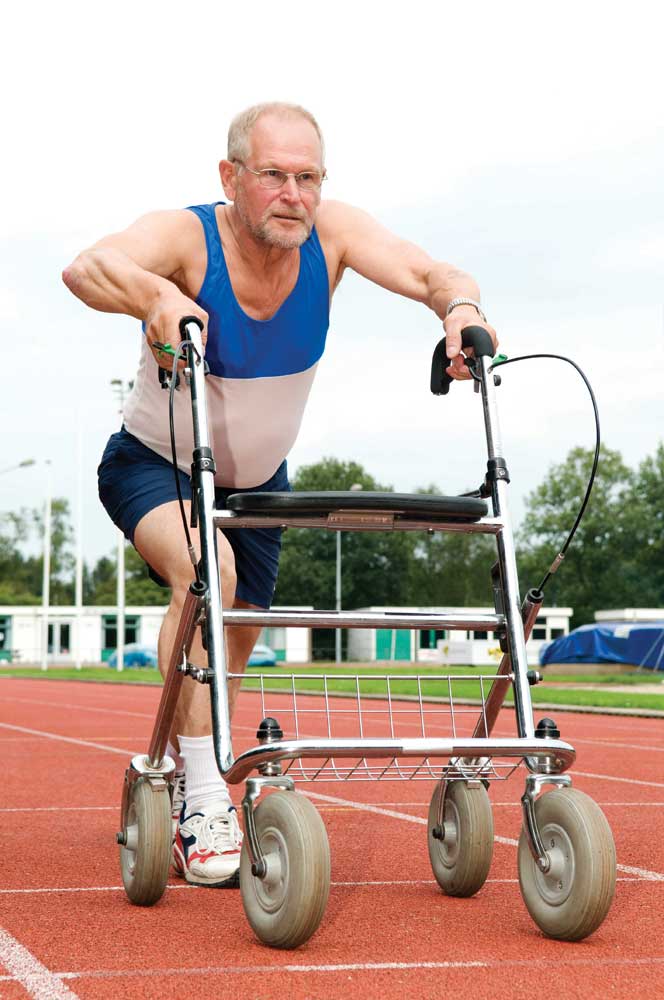 It is a good time to look at veterans issues such as homelessness, health care and jobs. But remember that along with problems, there are bright spots.
Many of these bright spots are linked to assistive technology and how important recreation can be for quality of life. For instance, several WV Veterans competed in the National Veterans Wheelchair Games, bringing home gold in two events. Randy Pleva, chairman of the WVATS Council and a wheelchair user, was one of those people.
"People dared me to compete in the National Wheelchair Games," said Pleva, also a past President of the National Paralyzed Veterans of America (PVA). "So I did some training but was really embarrassed when I came in last. I promised myself I would do better."
He won a gold medal in weightlifting at the games this year. "But winning isn't the most important thing," Pleva continued. "It's knowing you can do ANYTHING you set your mind to no matter what your disability is. We in combat have a saying - leave no one behind on the battlefield. PVA is like that except we leave no one in a hospital bed. PVA gets them out of the hospital and back to life."
David Begg of Challenged Athletes of West Virginia (CAWV) would agree. Begg, along with volunteer support, has organized six ski camps at Snowshoe for wounded veterans and their families. For the events, CAWV provides assistive devices to help veterans actively participate.
"It is a pleasure to serve the soldiers and their families through something that means as much to them as our ski camp does," said Begg. "The young men and women who have so proudly served and sacrificed so much, along with their families, look forward to these opportunities to participate in a sport that takes them far from the battlefield and helps them heal".
Cabinet Secretary Keith Gwinn from the West Virginia Department of Veterans Assistance said, "Our war heroes epitomize the word 'strength,' and even injuries acquired in combat are not enough to break their spirit and willpower. Likewise, the competitive nature of many veterans is not diminished by physical limitations so it is imperative that they have the opportunity to continue competing. Fortunately, there are many outlets for disabled vets with this kind of determination, and I congratulate all who have taken part in one of these challenges."
For more information on accessible recreation call WVATS at 800-841-8436.
New for Loan/Exchange
Folding Bath Bench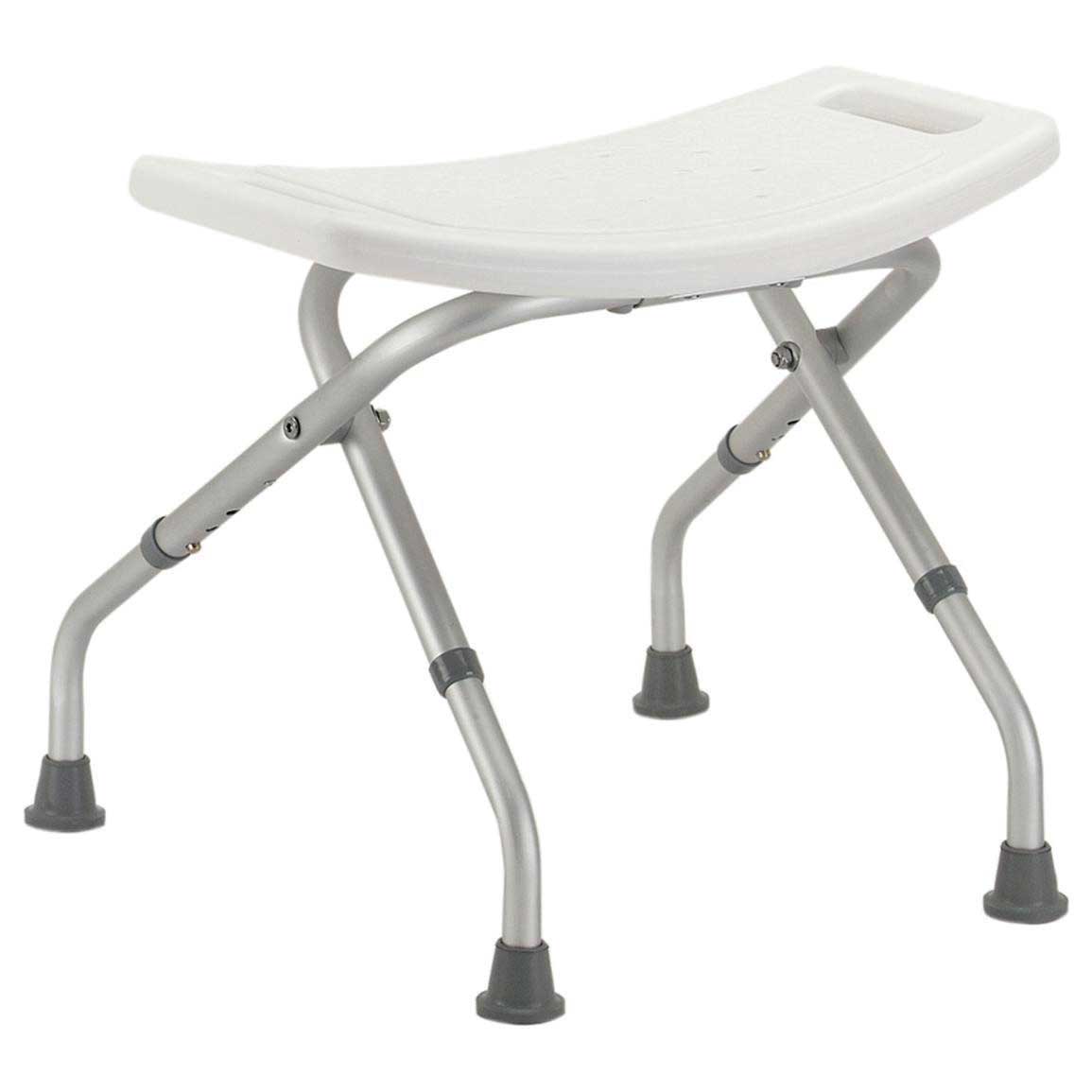 The Folding Bath Bench seat is shaped for comfort and extra support. The seat folds down flat when not in use or on the go. The frame is lightweight and made from corrosion-proof aluminum. Its angled legs provide additional stability, and drainage holes in the seat can help with slipping.
EZ Spray Handle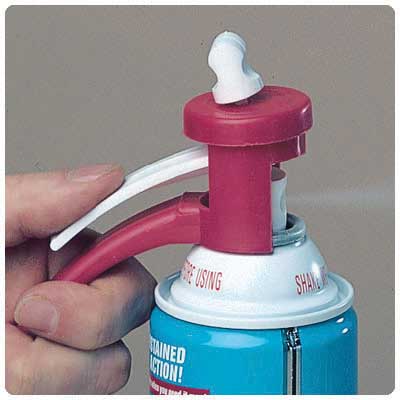 The EZ Spray Handle is a spray can dispenser lever made for individuals with arthritis or other disabilities of the hand. This lightweight adapter fits most personal care and household spray cans.
The unit can be moved from one can to another and has a large handle and push-down trigger lever to make the can spray.
Bubble Mania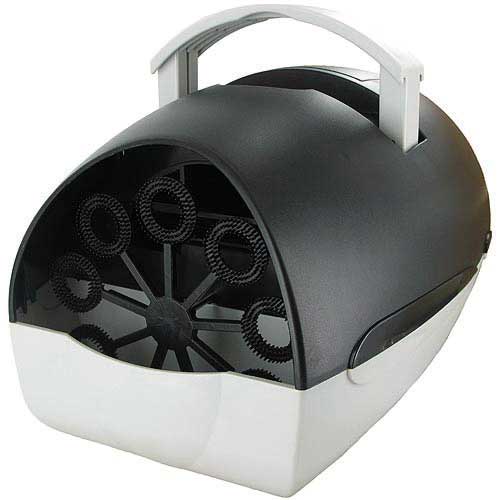 The Bubble Mania bubble machine is switch activated. Choose the capability switch that meets the user's needs and increase their recreation and visual tracking skills.
MedCenter Talking Alarm Clock
The "Take Your Pills" Talking Alarm Clock alerts users when it's time to take their medication with a friendly female voice up to four times daily.
Features: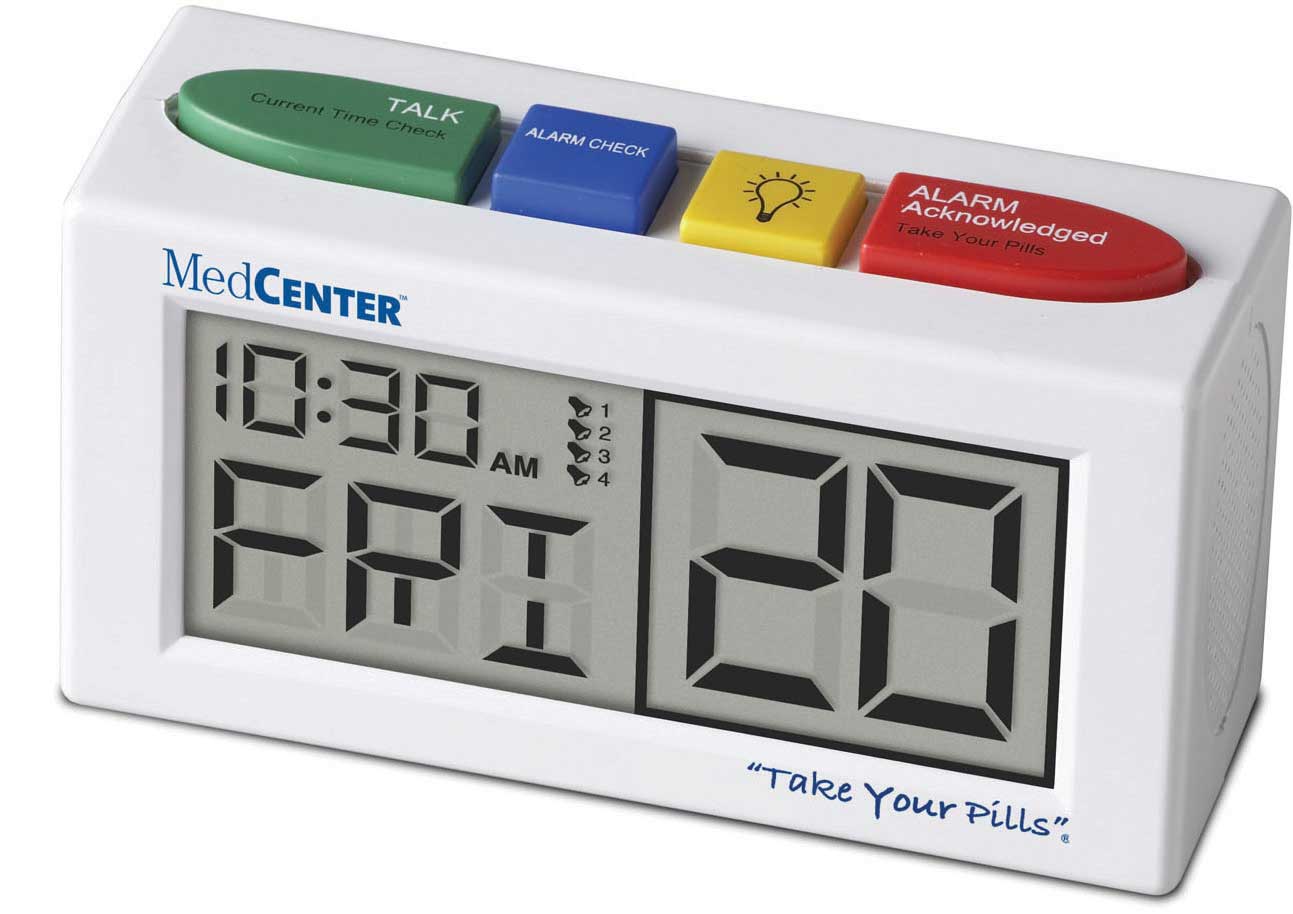 Talking alarm lets users know when it's time to take their medication
Alarm continues to sound until special 'alarm-acknowledged' button is pressed
Loud and extra-loud sound settings
Large-type display can help when viewing the date, day and time
Up to four daily alarms (Morning, Afternoon, Evening and Night)
Preset with default alarm times (morning: 7:00 a.m., afternoon: 1:00 p.m., evening: 6:00 p.m. and night: 10:30 p.m.)
Backlit display for night-time viewing
Light Box
The Light Box can help teach people with visual impairments objects, shapes, writing, and arts and crafts. A raised front edge helps to keep objects in a confined area. The box has adjustable feet to allow you to change its angle and a handle for moving it.
To borrow one of these devices from the WVATS loan library call 800-841-8436.
Powerful Tools
Employment Tools
Amplified Business Speakerphone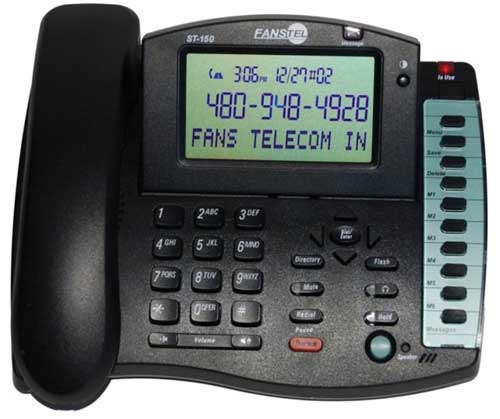 The Fanstel Speakerphone is a home/office telephone that you can adjust volume levels so you can hear the caller's voice. It can be amplified up to 52dB and also has a large 7.4 inch display to help you read the screen.
For more information go to www.harriscomm.com or call 800-825-6758.
Safetype Keyboard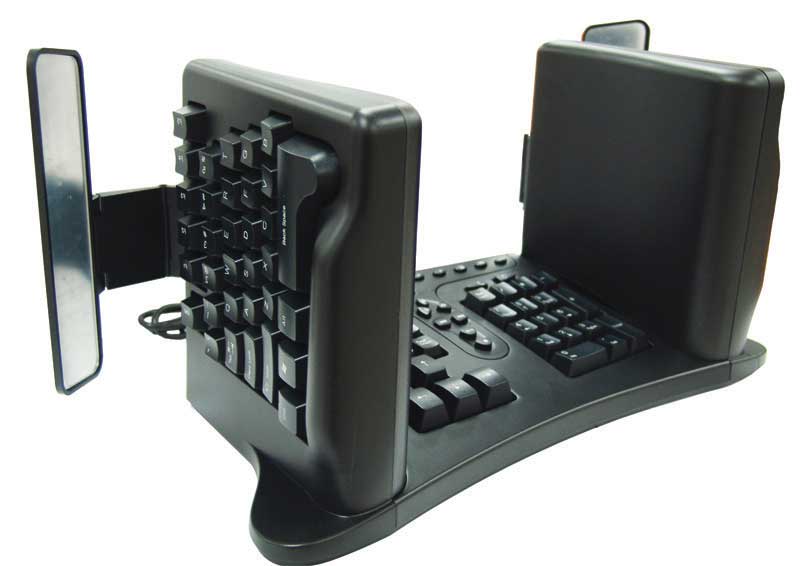 The Safetype Keyboard is a vertical keyboard that reduces the risk of repetitive motion injuries. The keys are in a typical QWERTY order, but split into two vertical sides. The keyboard is 15 inces wide X 7.5 inches deep X 7.6 inches high. The design keeps the wrists about 13.5 inches apart.
For more information visit www.safetype.com.
Weighted Pen
The Weighted Pen can help control writing. This pen is easy to grip and use, and could be a helpful writing tool for those who have tremors or decreased coordination. The pen includes five 8 to 10 gram weights that can be added or removed as needed.
For more information visit www.allegromedical.com or call 800-861-3211.
ZoomText Magnifier/Reader Software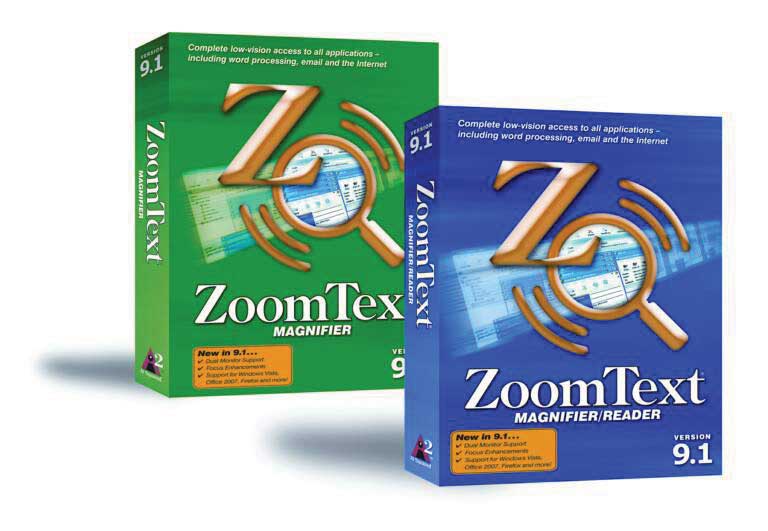 ZoomText Magnifier makes everything on the computer screen larger. It also can read text out loud. New features for this software include:
Magnification up to 36x
Zoom Windows that allow the user to choose which part of the screen is magnified
Color controls make the screen clearer and help eyestrain
The pointers and cursors are easier to find and follow
The new ZoomText Camera feature allows the user to use any high-definition (HD) webcam to view and magnify printed items and other objects on the computer screen
The Enhanced Web Finder allows the user to search webpages for words or phrases, or skim through pages to find items of interest
All program controls, including menus, dialogs, list views and messages can be spoken out loud
NeoSpeech has human-sounding male and female voices
The Typing & Mouse Echo feature lets each key or word that is typed or pointed to, to be spoken aloud
The ZoomText Recorder can turn text from documents, webpages and email into audio recordings that can be played on mobile devices.
For more information contact Boundless AT at 866-606-8551 or visit www.boundlessat.com.
SmartNav 4 EG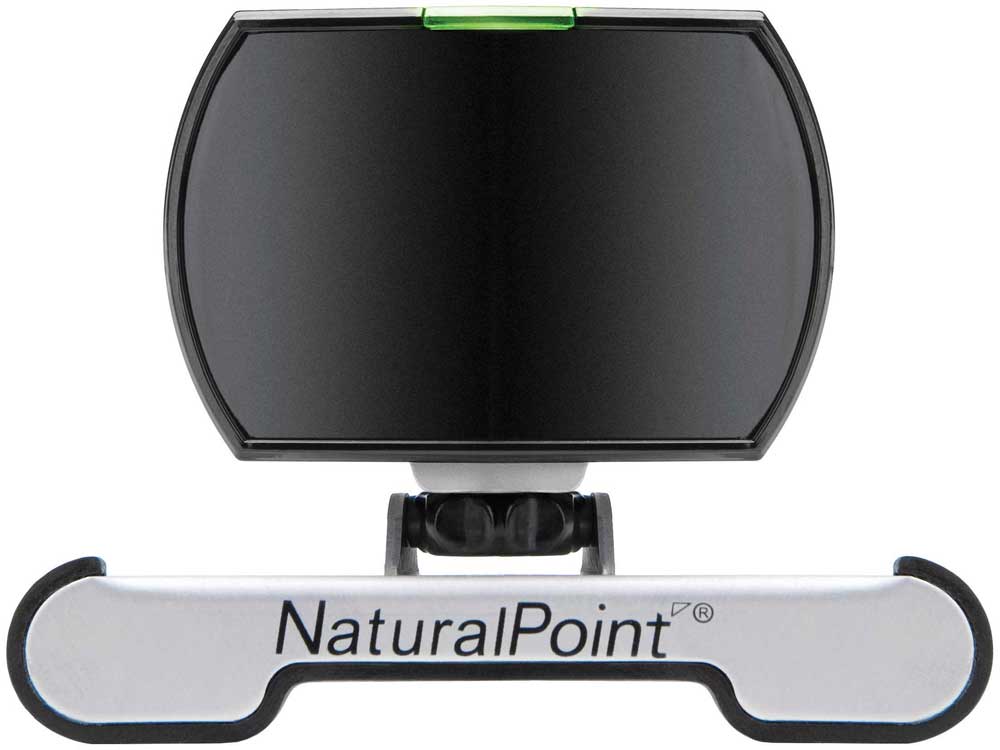 The SmartNav 4 EG is a hands-free mouse that allows you to control the computer by natural head movements. It works with popular voice recognition programs and external clicking switches. It can even be used with certain laptops.
For more information go to www.enablemart.com or call 888-640-1999.
U-Cool & U-Hot Keyboards
The U-Cool keyboard is completely submersible and spill-proof. The U-Hot keyboard features drainage points and is also spill-proof. These are useful in sterile environments or for people or places prone to accidents. For more information, visit www.enablemart.com or call 888-640-1999.
AgrAbility
AgrAbility Reaches Out
West Virginia AgrAbility held the Rural Rehabilitation: Agriculture Assessment and Accommodation training in Ripley, WV on April 17-18. The two-day training was for occupational therapists, physical therapists and vocational rehabilitation counselors. The goal of the training was to increase awareness in the following areas:
Farming as employment
Physical impacts that farm-related labor has on the body
Effective interventions for physical rehabilitation and workplace modifications that sustain farmers in successful on-farm employment
The training included a classroom discussion and a hands-on farm assessment. The farm assessment was at a local cow/calf and hay farm. The classroom discussion was about farm safety hazards and typical work demands of farming operations. A large part of the training was on ways to help farmers return to active farming. This covered workplace accommodations and modifications for farms.
Another training topic was secondary injuries. A secondary injury is caused by trying to make up for a disabling condition. For example, you might injure your 'good' knee because you have favored it for so long over your 'bad' knee. The training discussed how ergonomics and the right accommodations can help prevent secondary injuries.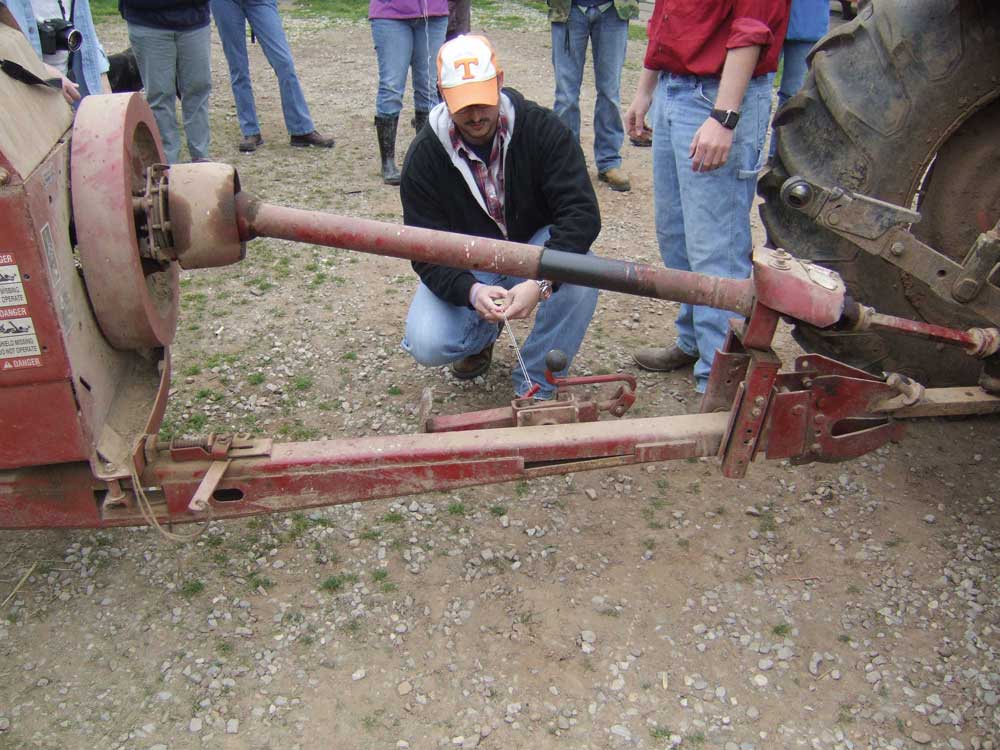 On the second day of the training, attendees visited Clendenin Farm. This trip allowed participants to feel the body mechanics involved in farm labor and assess farm safety hazards. They handled different farming equipment, for example, hooking and unhooking tractor attachments to the power-take-off shaft (PTO). They also tried climbing on and off a tractor and skid steer (Bobcat). "Not as easy as getting in and out of your car," commented one attendee.
Attendees saw many tools for this farmer's operation. Tests measuring force, noise volume and weight were performed to assess the physical impacts that farm chores and equipment use have on the body.
This was the first Rural Rehabilitation training that has been offered since September 2009. If you are a health care provider or employment counselor interested in this training, please call 800-841-8436. To learn more about AgrAbility's services, visit agrability.cedwvu.org or call 800-841-8436.
West Virginia AgrAbility Goes Viral
There are many videos online of farming assistive technology and farm safety. These videos show tools and safety practices used by farmers and farm families. WV AgrAbility made a list of these videos. The list is now on the WV AgrAbility website at agrability.cedwvu.org/videos.php.
Green Thumbs
Great Showing at Master Gardener Conference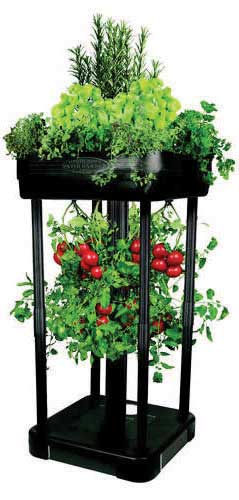 The Master Gardeners state conference was held this year at East Fairmont High School. The conference had a great showing of Master Gardeners and vendors. Green Thumbs, Healthy Joints exhibited beside a local farmer that talked about composting and sold composting kits. The Marion County Vo Tech horticulture program also sold plants raised in their greenhouse. Green Thumbs, Healthy Joints was visited by Master Gardeners looking for accessible gardening ideas for their county senior centers, school gardening programs and community and personal gardens. About 120 gardeners attended the conference. Thanks to all who stopped by the Green Thumbs exhibit. For more information on Green Thumbs, Healthy Joints, call 800-841-8436 or visit www.greenthumbs.cedwvu.org.
Spotlight on Upside-Down Patio Garden
Finding ergonomic gardening tools can be difficult. When a good one is found, it is good to share it with everyone else! The Upside-Down Patio Garden is an ergonomic gardening tool that many people like. It can be found in a variety of stores and online. The Upside-Down Patio Garden uses the upside-down method of growing. Tomatoes are the most popular crop grown upside-down. Other vegetables such as cucumbers or peppers could be grown as well. Crops grown in the Upside-Down Patio Garden don't need to be stalked or weeded. They are also safe from pests. This type of gardening can be helpful for people with mobility impairments.
The Upside-Down Patio Garden is a main container where vegetables are grown. It also has an open top for herbs and salad crops. This allows the user to double their growing space. For more information, visit www.upsidedownpatiogarden.com or call 800-457-5252.
WV Challenged Sports Program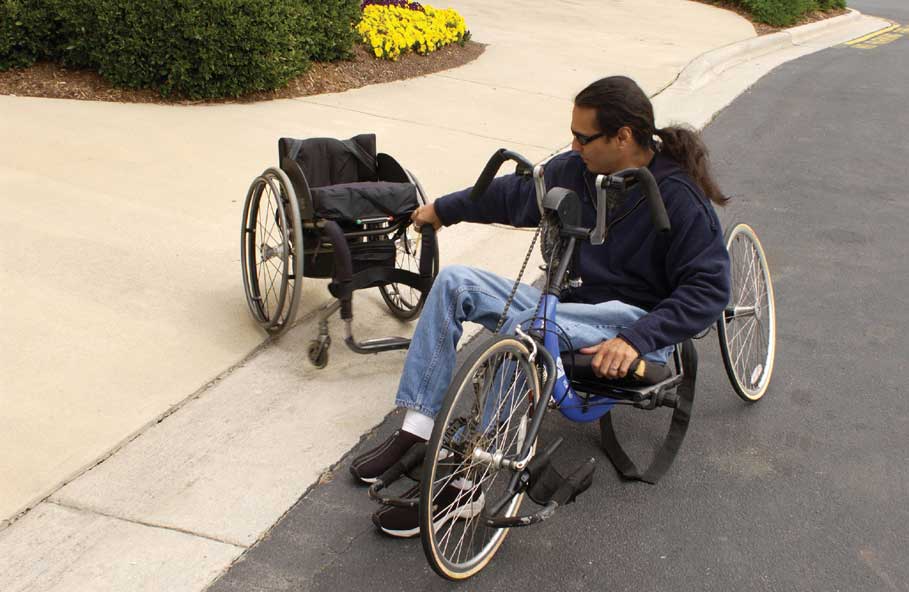 The WV Challenged Sports Program is at the Charleston Area Medical Center (CAMC) Medical Rehabilitation Center. This program assists people with physical challenges learn more about sports. It also helps people who have a new injury keep participating in sports.
The program includes the following sports: track and field, marksmanship, swimming, basketball, tennis, archery and golf. Local athletes who do well at the West Virginia competitions can move on to national competitions. The program has an annual award ceremony to celebrate the athletes of the year. WV Challenged Athlete of the Year Awards is scheduled for November 4, 2012 in Charleston, WV.
For more information about the WV Challenged Sports Program or the WV Challenged Athlete of the Year Awards, call Jeremiah Gagnon at 304-388-7608.
Contact WVATS
Center for Excellence in Disabilities
West Virginia University
959 Hartman Run Road
Morgantown, WV 26505
304-293-4692
Hotline: 800-841-8436
TTY: 800-518-1448
WVATS Newsletter Editor:
Jessica Wright
(jwright@hsc.wvu.edu)
Editorial Committee: Melina Danko, Tatiana Solovieva, Melanie Burge
Layout: Brian Pickens
WVATS is funded by the US Department of Education, Rehabilitation Services Administration Contract# H224A100047
All printed materials are available in braille, electronic format, cassette tape and large print. WVU is an Affirmative Action/Equal Opportunity Institution.