Fall 2013
Articles:   [Cover Story: Donate Your Devices]
[Testing for Housing Discrimination  [Powerful Tools]   [Farm and Garden]   [Modular Ramps]


Donate Your Devices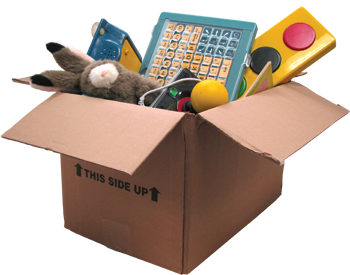 Do you have a wheelchair taking up space in the garage? A communication device your child has grown out of? A magnifier that you no longer use? Your lightly used assistive devices or durable medical equipment could help a West Virginian that needs devices, but cannot afford them. WVATS is seeking donations of assistive technology in good condition.
The WVATS Exchange System is a listing of gently used assistive technology. The system uses an online database in which people can post used and no longer needed assistive technology for giveaway, trade or sale. People can also post an assistive technology item that they need. WVATS will exchange your used equipment back out into the community to West Virginians who need them but cannot afford them. In addition, you can donate items directly to WVATS by calling 800-841-8436. WVATS lists the donated items in the system and gives them away free of charge on a first come, first serve basis.
Examples of equipment include:
Manual and power wheelchairs
Alternative keyboards and mice
Communication devices
Standers and gait trainers
Shower chairs
Personal digital assistants (PDA)
Hearing devices
Low vision devices
Donated items are given to West Virginians with disabilities and health conditions who need them. Since October 2008, reusing donated equipment has saved individuals in our state over $80,000. Call WVATS if:
You or someone you know has equipment that is not being used
You need more information on how to donate
You need assistance using the WVATS Exchange System
You can help. Call 800-841-8436 today!
Testing for Housing Discrimination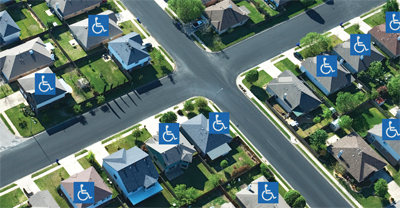 The Northern West Virginia Center for Independent Living (NWVCIL) has been given a second HUD grant to test for housing discrimination in West Virginia. Testing is a way to find out if a person did not get housing because he or she is a member of a protected class. The protected classes under HUD are race, religion, color, sex, familial status, national origin or disability.
The first grant found some people with disabilities were not given the same chance to rent housing as people without disabilities. For instance, realtors or landlords refused to use a relay system to "talk" with people who were deaf or hard of hearing. In other cases, people with disabilities were told they had to pay a pet fee for their service animal. Both cases may be examples of discrimination against a person with a disability.
WVATS helps develop and present training for testers. The training explains to testers how to recognize discrimination and how to report this to HUD. The WVATS training also teaches how to know when Fair Housing design and construction rules are being ignored. The way we build housing is a major problem for people with disabilities in West Virginia.
This grant will focus on the cities of Wheeling, Huntington, Charleston, Fairmont and Elkins. If you are a person with a disability and live in one of these communities, you can help with this project by becoming a tester. A small stipend is provided to testers who take the training and help with a testing activity.
The grant will also help pay for Fair Housing education and outreach in these communities. If you would like to help put together an activity for Fair Housing Month (April 2014), please contact WVATS or NWVCIL. The WV Fair Housing website address is www.wvfairhousing.org.
For more information on the training schedule or on the grant, please contact Claire Chantler, WV Housing Advocate, at 304-296-6091 or at cchantler@nwvcil.org.
Powerful Tools
Farm and Garden
Accessibility and Safety Videos for Farmers and Gardeners
This summer, the topic of making farming and gardening safer and more accessible was featured on two episodes of "Access for All - Supports and Services in Your Community". Access for All is a program produced by the Center for Excellence in Disabilities and the West Virginia Library Television Network. The program, which uses a talk show format, addresses a new disability related topic on each episode.
CED has gathered a collection of videos together on its website about making agriculture safer and more accessible. The videos, which feature assistive technology and safety practices, vary in length, style and subject matter.
There is also a media library on the CED website, which features videos on many disability related issues.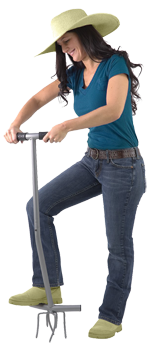 To access the media library, videos or the Access for All program, visit the CED's website at www.cedwvu.org. For more information call 800-841-8436.
Spotlight on the Easy Step
Easy Step by Vertex is a line of tools that includes a lawn edger, sod plugger, spike aerator, roto cultivator and twist cultivator. The products have a T-shaped handle with molded comfort grips. Each tool has a step just above the tool head that you can use to help center your weight and balance.
For more information, visit www.vertexproducts.com or call 877-283-7839.
The Four Seasons of Green Thumbs, Healthy Joints
Each year, the Green Thumbs, Healthy Joints project offers West Virginia organizations the chance to make gardening accessible to West Virginians with arthritis and joint limitations. As the seasons change, the Green Thumbs, Healthy Joints project moves forward in its cycle.
As summer turns to fall, we will release a mini-grant application on our website (at http://greenthumbs.cedwvu.org) so organizations can apply for the next growing season. Applicants start dreaming up ideas that could blossom into next summer's garden. In late autumn, it is time for applicants to share project plans with us and meet the application deadline. In winter, our staff reviews applications and prepares to make awards. We reflect on gardens past and future. As winter turns to spring, we announce the recipients for the upcoming growing season; we prepare contracts and award grants. In spring and summer, it is time for recipients to bring their ideas to life in the garden. As the sun rises high in the summer sky, the projects bloom. It is then time for Green Thumbs, Healthy Joints recipients to report on what they have learned and celebrate their success in the garden.
Since 2007, Green Thumbs has awarded funding to community groups to help cover material costs for construction of raised beds or other accessibility options for gardens at senior centers, public parks, community gardens, etc. The project offers technical assistance and accessible gardening information. With part of the grant award, groups buy ergonomic tools that they can later use in outreach and educational efforts.
We welcome you to join our Green Thumbs community so we can talk about accessible gardening and related topics. To learn more about the project, for accessible gardening fact sheets, or to check on whether this season's mini-grant application has been posted, visit greenthumbs.cedwvu.org or call 800-841-8436.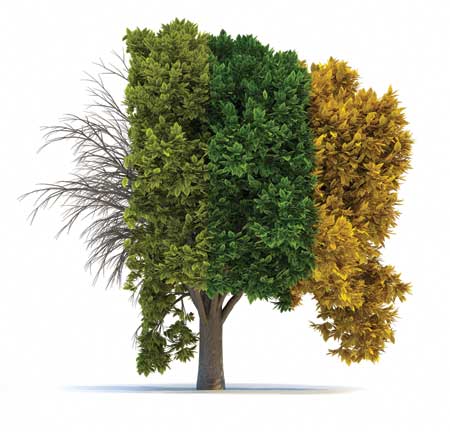 Modular Ramps
There are times when people, towns or businesses need a ramp on a temporary basis. This could be when leaving a hospital, for a special event or during construction that makes an accessible entrance unusable. If you cannot wait to order a ramp or cannot afford to build one, the WVATS Loan Library may have an answer for you.
The Loan Library now has an EZ-Access Modular Ramp that can be "borrowed" from the Library at no cost to West Virginia residents. But there are special rules for people who want to borrow the ramp.
For instance, they must agree to a site assessment by an approved vendor to see if the ramp is suitable for the site. They also must agree to pay the vendor for installing and dismantling the ramp, including pick-up and delivery.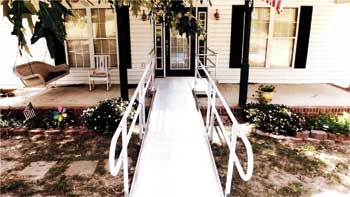 To get your copy of a flyer on how to borrow the ramp, call 800-841-8436. You can also find out more on the Loan Library page of the WVATS website at wvats.cedwvu.org.