Fall 2015
Articles:     [Cover Story: Adaptive Clothing Solutions]    [Fair Housing and Familial Status]     [Powerful Tools]     [Farm and Garden]    [Next Steps LEND Clinic]

 
WVATS News
Adaptive Clothing Solutions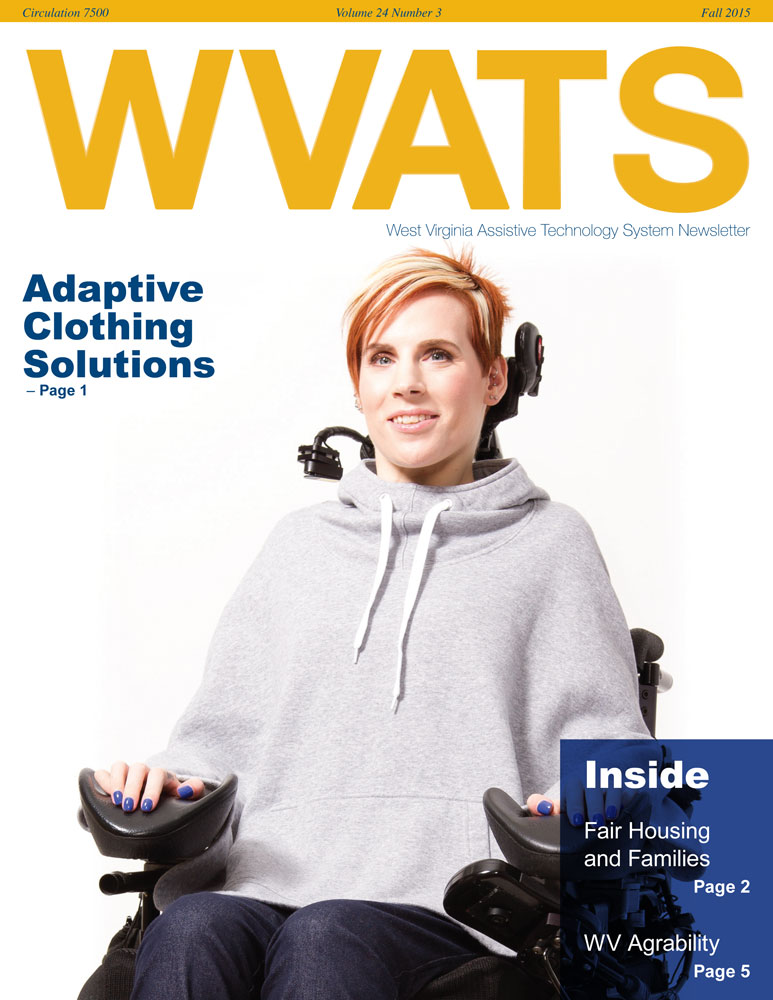 Cover Photo provided by IZ Adaptive Clothing
Shopping for new clothes can be fun. Finding clothes that feel good and fit right can be a challenge. This is the case for many people with disabilities. Aware of the challenge, designers have come up with adaptive clothing solutions that are fashionable and functional.
Adaptive clothing is often designed to accommodate a specific limitation. Consider:
Pants designed for a seated position to be more comfortable and functional for people who use wheelchairs
Open backed shirts and dresses with snaps or a zipper in the back; the design can make it easier for a person with Alzheimer's to slip on the garment, and easier for a caregiver to close it
Pajamas designed for easier access to care for medical needs like reaching feeding tubes, catheters and ports
Shirts and pants with a Velcro closure for someone with limited dexterity
Weighted clothing - like vests and jackets - for people with autism
Cooling clothing - like cooling vests, hats and bandanas - for people with heat sensitivity
Heated clothing - like heated vests, jacket and pants liners, gloves, socks and shoe insoles - for cold sensitivity
Adaptive footwear, like shoes that are designed for easier access or orthotic inserts
Getting dressed can be tricky - there are many gadgets that can help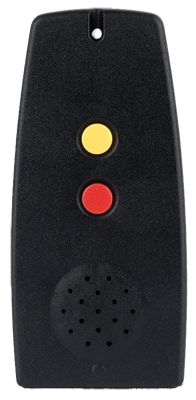 Colorino is a talking color identifier and light detector. Press Colorino to a piece of clothing and press a button. It will tell you the shade and color, e.g., pale yellow. The device can be useful for people with no vision, low vision or color vision deficiency. For more information, visit www.magnifyingaids.com or call 866-691-2450.
The Button Hook & Zipper Pull is a tool with two devices that can make it easier to get clothes on and off. One end of the tool has a button hook to make it easier to pull a button through a hole. The other end has a zipper pull to make it easier a grasp a zipper tab. For more information, visit www.keenhealthcare.com or call 503-285-9090.
For more information on adaptive clothing and dressing aids, review the Powerful Tools section on page 3-4, or call WVATS at 800-841-8436.
Fair Housing and Familial Status
People with disabilities who have children need to know that they may be covered by the Fair Housing Act because they belong to more than one protected class.
Like people with disabilities, families with children are one of the groups of people protected under the Fair Housing Act. The Act uses the term "familial status" to describe this group. By The Department of Housing and Urban Development (HUD) definition, families include one or more children under the age of 18 living with a parent or legal guardian. This also includes pregnant women or someone trying to adopt or get legal custody of a child under the age of 18.
There are many ways that families are discriminated against. The three most common are language in ads, special rules about children living in a home or apartment and steering families with children to separate buildings or parts of buildings.
This means people who are selling a house or who have apartments or houses for rent cannot refuse to rent to someone because they have children, or limit where they can rent.
For instance, a landlord cannot say "I don't allow children in my apartments" or "you can't rent that unit - families aren't allowed in that building."
They also cannot ask for special conditions or deny services because of familial status. This includes asking for an increase in your security deposit to cover children or telling you that they only allow one child per bedroom.
Discrimination under familial status also includes ads about the property for rent or sale. Landlords cannot use language in ads that say things like "no children allowed" or "adults only."
In only two cases does the law permit exceptions to the rules about discrimination against families with children. Both pertain to special housing for older persons. This type of special housing does not need to comply with the Act's familial status provisions.
Contact the WV Fair Housing Action Network at 304-296-6091 if you think you have been discriminated against in housing.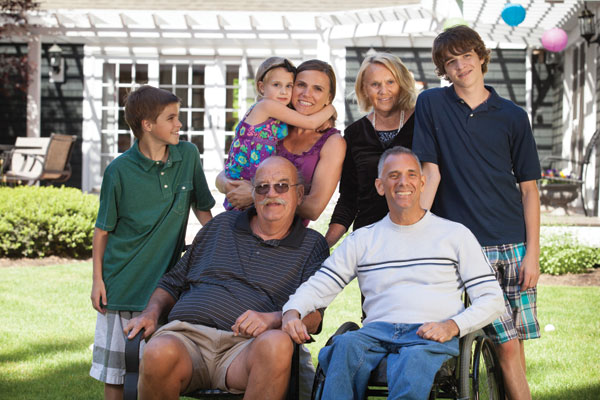 Powerful Tools
Nike Flyease Men's Basketball Sneakers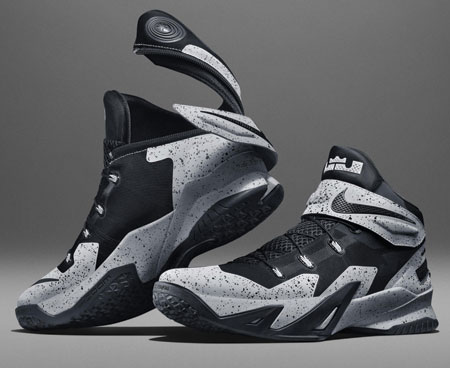 Nike Flyease Men's Basketball Sneakers are designed with a wraparound zipper system for athletes with disabilities. Wearers can use the zipper to peel open the shoe with one hand, so it may be easier to slide their foot in.
For more information, visit www.nike.com or call 800-806-6453.
IZ Flat Front Stretch Jeans
IZ Flat Front Stretch Jeans are designed for women who use wheelchairs. The jeans have a side zipper and a ring pull that allow the jeans to open wider—to make them easier to get on and off. The jeans are cut for a seated position; they have a bulk-free front and a higher back with elastic for comfort.
IZ Adaptive Clothing is a fashion clothing line by Izzy Camilleri for men and women who use wheelchairs. For more information, visit www.izadaptive.com or call 866-831-0451.
Myself Belts for Kids
Myself Belts are Velcro belts for children. The belts can be secured using one hand, and they close with Velcro instead of a buckle for ease of use. The belts come in a variety of designs, like dinosaurs and butterflies.
For more information, visit www.myselfbelts.com or call 800-448-5108.
Aravon Dolly Mary Jane Shoes
The Aravon Dolly Mary Jane is a walking shoe for women made with New Balance technology. It has a moisture management lining and a removable memory foam insole. The shoes are available from the Orthotic Shop in two colors (black or stone), with a choice of four widths (B, D, 2A or 2E).
The Orthotic Shop sells a variety of orthotic, diabetic and comfort shoes in casual and dress styles for men, women and children. For more information, visit www.orthoticshop.com or call 800-309-0412.
Answer2 Youth Silver Shoes
The Answer2 Youth Silver is an orthopedic shoe for boys and girls. The shoe comes in two widths — medium or wide. It has extra depth to make room for AFO (ankle-foot) or KAFO (knee-ankle-foot) orthotic fittings.
For more information, visit www.orthoticshop.com or call 800-309-0412.
Easy Access Jammies for Kids
Easy Access Jammies for Kids have multiple zippers that may make it quicker to care for your child's medical needs. The zippers allow access to feeding tubes, catheters and ports. The soft, lightweight jammies unzip from head-to-toe for dressing.
Adaptive Clothing Showroom has adaptive clothing for children and adults. For more information, visit www.adaptiveclothingshowroom.com or call 845-352-1674.
Weighted Compression Vest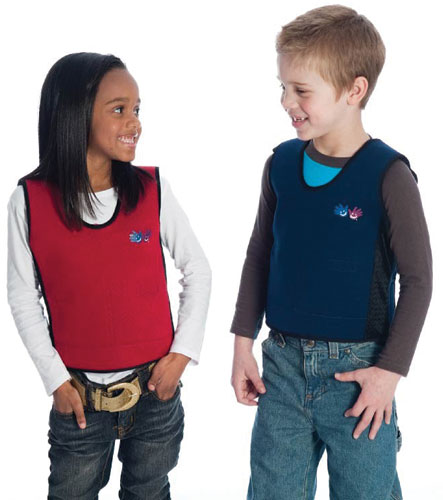 The Weighted Compression Vest was designed by an occupational therapist. It is made for wearers who are on the autism spectrum scale or who have hyperactivity or sensory processing disorder. The vest is made to feel like a wearable hug to help keep children calm and stay focused. The vest offers a gentle deep pressure for steady body awareness. Each vest comes with weights, but you can buy more weights if needed. Vest sizes range from XX-Small to X-Large.
Fun and Function sells a variety of clothing and products for children with sensory impairments. For more information, visit www.funandfunction.com or call 800-231-6329.
Farm and Garden
West Virginia AgrAbility
West Virginia AgrAbility is an accessible agriculture program. It provides assistance to farmers, farm family members and other agricultural workers that have a disability, illness or injury. The vision of West Virginia AgrAbility is to assist in making a high quality lifestyle for farmers, farm families and other agricultural workers with disabilities in West Virginia. Through education and assistance, the program helps production agriculture or agriculture related occupations.
West Virginia AgrAbility can offer an array of services at no cost to the farmer, such as:
On-site assessments to identify barriers to completing tasks in the agricultural workplace and the home
Recommendations of assistive technology, modified work practices or other possible solutions to overcoming limitations
Informational materials on a variety of topics related to disability and agriculture
Education/training through workshops, conferences and seminars
Referrals for customers to other service providers for assistance specific to the client's needs
Connections to peer support from others who successfully overcame barriers by finding accommodation solutions
For more information, visit www.agrability.ext.wvu.edu or call 800-626-4748.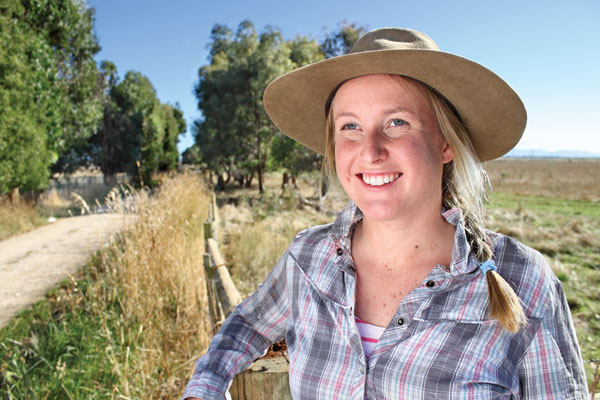 Cooling Clothing
For farmers and gardeners, working in different weather conditions is a fact of life. Sometimes the act of working itself can make a person feel overheated. Some people also experience heat sensitivity throughout the year.
Cooling clothing is one way to help you keep cool. For example, cooling vests, hats and bandanas are made in a range of styles and colors. Some of the items work by putting cooling packs inside while others work by soaking the clothing itself in water.
RPCM Cool Vest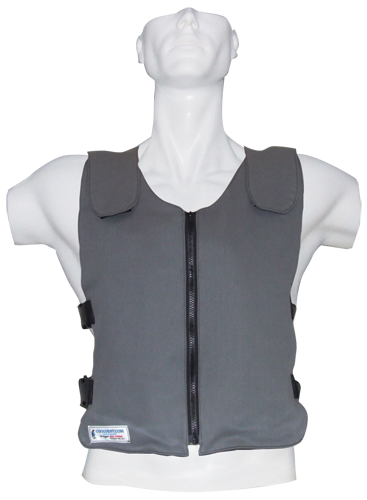 The RPCM Cool Vest stays a cool 59 degree temperature for up to 2 1/2 hours. It uses flame retardant fabric, and weighs less than 5 pounds. The vest includes one cool pack set, which can recharge in ice and water in 20 minutes. For more information, visit www.coolvest.com or call 321-752-4130.
Chill-Its
Chill-Its evaporative triangle hats and cooling bandanas can be activated by soaking them in water for a few minutes. For more information, visit www.ergodyne.com or call 800-225-8238.
Access for All with Green Thumbs
The Green Thumbs, Healthy Joints project was showcased on the television talk show, Access for All - Supports and Services in Your Community. A panel from WV Department of Health and Human Resources (DHHR) and the Center for Excellence in Disabilities (CED) talked about the ongoing success of the accessible gardening project. The TV program is produced by the CED and the West Virginia Library Television Network. To watch this or other episodes of Access for All, visit http://cedwvu.org/videos/accessforall.php.
Green Thumbs, Healthy Joints Applications
A link to the application for the next growing season of the Green Thumbs, Healthy Joints (GTHJ) project is available at www.greenthumbs.cedwvu.org. If you have questions about the GTHJ project, or would like to request an application for a community project, call 800-841-8436.
Since 2007, Green Thumbs, Healthy Joints has funded 120 mini-grants for accessible garden projects to non-profit organizations throughout the mountain state. The program increases awareness about joint health, ergonomics and alternative gardening methods. GTHJ provides West Virginia organizations with the opportunity to perform community service, by making gardening accessible to individuals with arthritis, osteoporosis, other musculoskeletal conditions or joint limitations. Green Thumbs, Healthy Joints is administered by WVATS. It is funded by the West Virginia Bureau for Public Health's Osteoporosis and Arthritis Program.
Next Steps LEND Clinic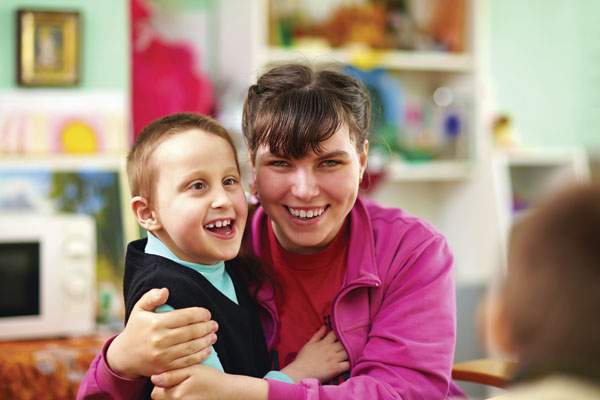 The Next Steps LEND Clinic sees children from birth to age 21 with neurodevelopmental and autism spectrum disorders who are having problems with transition, are having school system issues or are in need of help with coordinating care.
With the child and family, the Next Steps LEND Clinic team develops a "Life Plan" that supports parents and educational programs, such as Birth to Three and local school systems. An interdisciplinary team of WVU faculty and graduate students collaborate with the family of a child with special needs regarding:
School issues
Life transition issues
Access to needed services
Linkages to other medical professionals
Recommendations for other needed evaluations
Next Steps LEND Clinic services are offered at no charge to families in Morgantown at the Center for Excellence in Disabilities in a comfortable and confidential clinic setting. For more information or to make an appointment, contact Carrie Cobun at 304-293-2890 or by email at ccobun@hsc.wvu.edu.