Spring 2013
Articles:   [Cover Story: Early Childhood Resource Lending Library]  [New for Loan/Exchange]   [Powerful Tools]   [AgrAbility]   [Green Thumbs, Healthy Joints]  


WVATS News
Early Childhood Resource Lending Library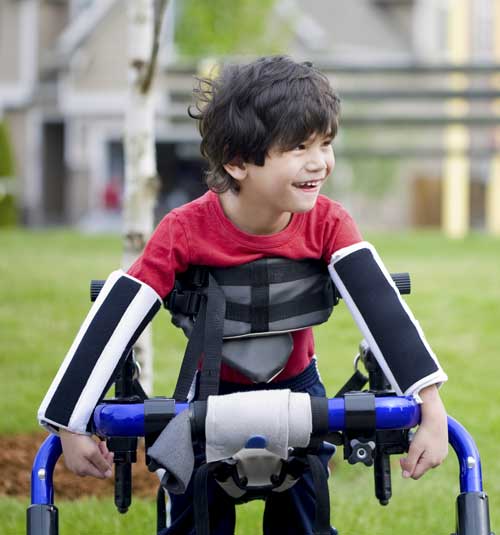 The Early Childhood Resource Lending Library (ECRLL) is located in Charleston, but anyone in the state can borrow an item from the library. Resources and devices are mailed out to individuals free of charge. The only cost for using the library is mailing items back. Items may be borrowed from the library for 30 days.
Resource topics include:
Pregnancy and parenting
Early childhood development
Family health
Disabilities across the life span
Team building
Assistive technology
There is a computer station at the library as well. This allows parents to bring their toddlers and preschoolers to the library to try out or use different software programs. The programs teach skills such as understanding cause and effect, using switches and developing academic skills.
Belinda Hammack, the Library's Resource Media Specialist, has worked here for five years. "I really do love my job," says Belinda. "We have a lot of computer programs for kids to try out. I always sit down with them and help them use the computer." She explains, "They're not expecting what they see. Once the kids get here, they want to stay."
"It was so neat watching [our son] on that iPad. We have seen [him] do things with it that shock us daily. We have purchased one for him now because we saw what an amazing tool it is. Thank you!!" - Parent and User of the Virtual Loan Library
The assistive technology devices at the library are low-tech and kid friendly. The library has communication devices, environmental control units and adapted toys for children of all abilities.
The library staff is available for library orientation, exhibits, talks or presentations. The Early Childhood Resource Lending Library is affiliated with the West Virginia Department of Human Resources' Birth to Three Program, the West Virginia Department of Education and the Center for Excellence in Disabilities at WVU.
To see what resources are available for loan, visit the Virtual Loan Library at vll.cedwvu.org. Please note that software programs cannot be loaned. For more information or to borrow materials call 800-642-9704.
New for Loan
Flip Flop Dome

The Flip Flop Dome is a toy for sight, sound and touch. A switch controls flashing lights, vibration and small objects inside of the domes. When you spin the container, it vibrates and lights up. Inside the domes, glitter and multi-colored beads swirl as they reflect onto a mirrored base. With the flip of another switch, the toy can play one of six upbeat songs.

Music & Light Caterpillar

The Music & Light Caterpillar is a musical toy that turns on and off by pressing a large pink button behind its head or by using a switch. It plays 16 children's songs with four lights that flash one after the other. The toy has wheels and a string to pull the caterpillar across a table or the floor.
New for Exchange
Phone Monocle

The Phone Monocle telephone screen magnifier has a wrap around design. It can provide up to two times the magnification of characters on your phone display. It may not fit all phones or cell phones.

Franklin Language Master

The Franklin Language Master is a talking dictionary and thesaurus. This handheld device uses a digital version of the Miriam Webster Dictionary with 300,000 definitions; it contains parts of speech, hyphenation, inflections and related words and phrases. The thesaurus has over 500,000 synonyms, core meanings and 11,000 antonyms.
Powerful Tools
AgrAbility
In the Zone
Seed packets and plant tags often note plant hardiness zones, for example, "hardy in zones 5-6." These are usually based on the National Plant Hardiness Zone Map from the United States Department of Agriculture (USDA). Although there are other zone maps, the USDA map is generally considered the gold standard that gardeners, growers and researchers in the U.S. use to decide which plants are most likely to survive and thrive in their areas.
The national USDA map was originally created in 1960. It divided the country into 10 zones. Updated twice, the 1990 map added an 11th zone and the 2012 map added a 12th zone. The map represents the "Average Annual Extreme Minimum Temperature" bands around the country over time.
"The new map is generally one 5-degree Fahrenheit half-zone warmer than the previous map throughout much of the United States. This is mostly a result of using temperature data from a longer and more recent time period; the new map uses data measured at weather stations during the 30-year period 1976-2005" (Kaplan, 2012).
According to the 2012 map, West Virginia has areas that fall between Zones 5 and 7.
| West Virginia Subzones | Degrees Fahrenheit |
| --- | --- |
| Zone 5a | -20° to -15° F |
| Zone 5b | -15° to -10° F |
| Zone 6a | -10° to -5° F |
| Zone 6b | -5° to -0° F |
| Zone 7a | 0° - 5° F |
You can see national and state zone maps on the USDA website. You can type in your zip code to find out the exact hardiness zone for your area. For more information, call the USDA information hotline at 202-720-2791 or visit www.planthardiness.ars.usda.gov.
Green Thumbs
Congratulations, 2013 Green Thumbs, Healthy Joints Awardees!
Aging and Family Services of Mineral County, Inc. (Keyser, WV) plans to make the Frankfort Senior Center grounds more accessible for people who use wheelchairs by placing pavers around its raised garden beds and enhancing the walkway.
Berkeley Senior Services (Martinsburg, WV) plans to create two raised beds for herbs and vegetables, which will be maintained by members of an established day program.
Community Resources, Inc. (Parkersburg, WV) will develop accessible neighborhood gardens in two lower income areas of Parkersburg, and share information with the community.
Gateway Industries, Inc. (Ronceverte, WV) plans to construct raised garden beds and start a "Green Team" to share accessible gardening opportunities with the community.
Greenbrier Valley Master Gardeners Association (Lewisburg, WV) will develop a drip irrigation and rain barrel system for raised beds at the West Virginia State Fair Grounds in Fairlea. Their goal is to accommodate people with joint limitations as they water the Heritage Garden.
City of Huntington (Huntington, WV) plans to enhance accessibility in the community gardens at the Barnett Community Center. Its goals are to "provide neighborhood stabilization through outdoor revitalization;" and "to shape an innovative space that nurtures all genres, ages and those with mobility limitations."
Marshall County Master Gardeners (Moundsville, WV) will construct accessible flower and vegetable gardens for a low income senior living facility, and encourage resident participation.
Monongalia Home Corporation (Morgantown, WV) plans to create a perennial garden near the Palliative Care Entrance of the Sundale Nursing Home.
Nicholas Community Action Partnership, Inc. (Summersville, WV) will develop accessible gardens, which will be maintained by seniors and other volunteers.
New Martinsville Rotary Club (New Martinsville, WV) will construct raised garden beds in low income housing areas - promoting volunteerism, education and gardening opportunities for people with physical impairments and share quality nutritional food with participants.
Pocahontas County Senior Citizens, Inc. (Marlinton, WV) has an intergenerational project that will construct raised flower beds on the common grounds of the Hillsboro Elementary School and Senior Center. Seniors will team together with elementary school students as they learn about plants, plant care and growth.
April is Fair Housing Month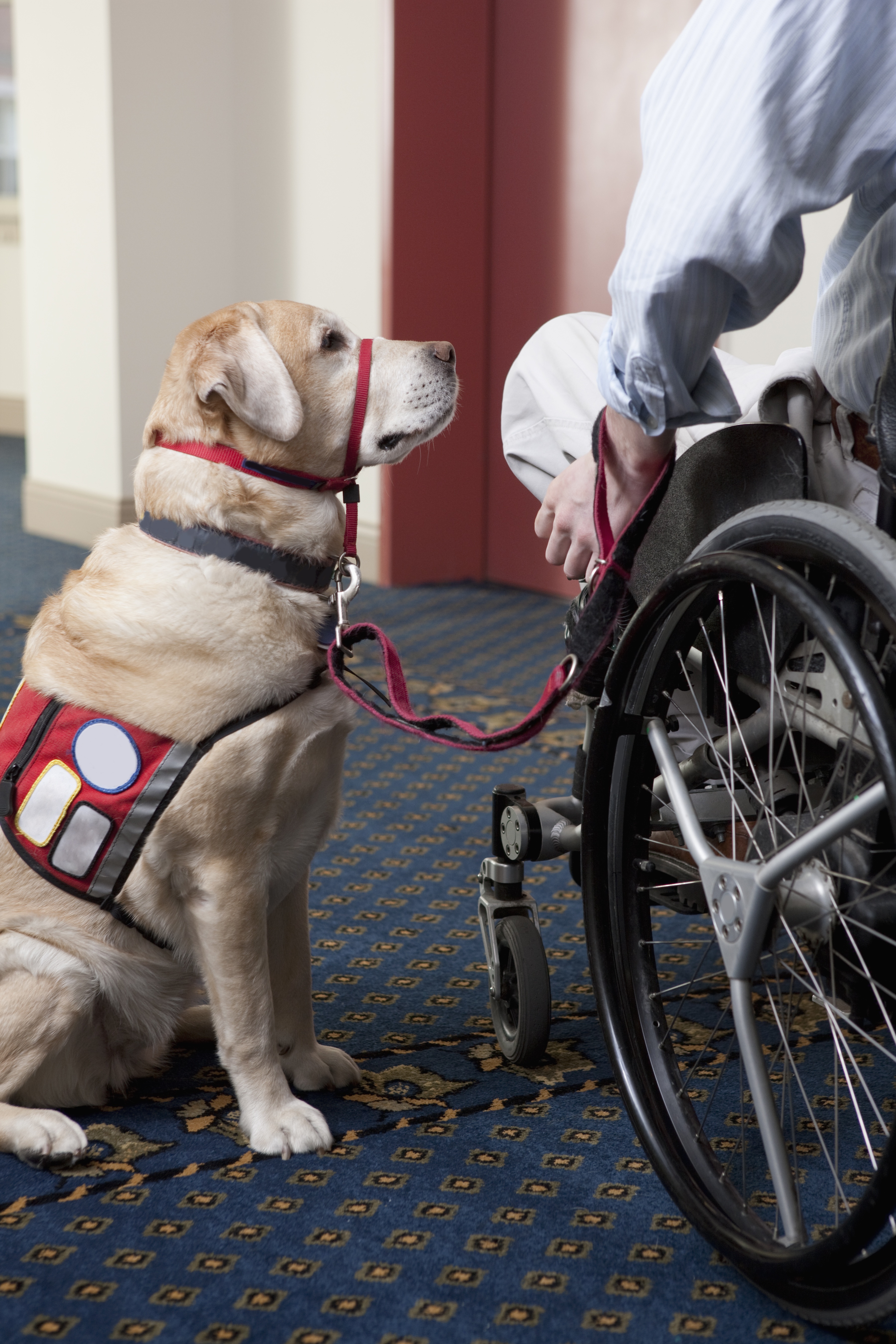 Fair Housing laws work to end housing discrimination. They affect seven classes of people. These include race, religion, color, national origin, sex, familial status and disability. In West Virginia there are two other classes - blindness and ancestry.
Almost everyone knows you cannot be denied housing because of your race, religion or other trait. Fair Housing also protects other rights. These are an individual's right to have a service animal or to request reasonable accommodations and modifications. This is so the person can enjoy the same benefits of housing as everyone else.
If you feel you have been discriminated against, you can contact the WV Housing Advocate at 304-296-6091 or email cchantler@nwvcil.org. Let's work to make sure all West Virginians have safe and accessible places to live.