COVID-19 Update 7/13/2020
For the time being, COVID-19 is affecting WVATS services. While we take great care with cleaning our devices, we need to keep each other safe and healthy.
We now have some staff back in the office. If you need to request a demonstration, please contact us to make an appointment. We are not accepting walk-ins at this time.
The device loan program is operating as normal.
WVATS staff remains available to you. You can email or call us. Please reach out.
Teacher Tech

Incorporating Communication Into the Classroom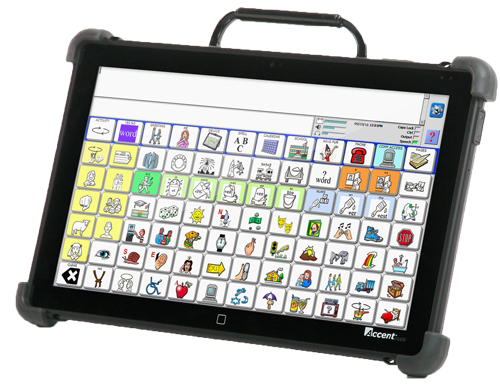 Communication is vital to a student's success in school. It gives a student the ability to let their wants and needs be known, but it also gives the student the opportunity to let others know how much of the school work they are comprehending. Through the use of Augmentative and Alternative Communication (AAC), students can increase their participation in class and experience an increase in the quantity and quality of social interactions. AAC users often see a decrease in problem behaviors because they can express their wants and needs, reducing stress and frustration.