WVATS Quarterly Newsletter
Holiday Visitors: Temporary Assistive Technology Solutions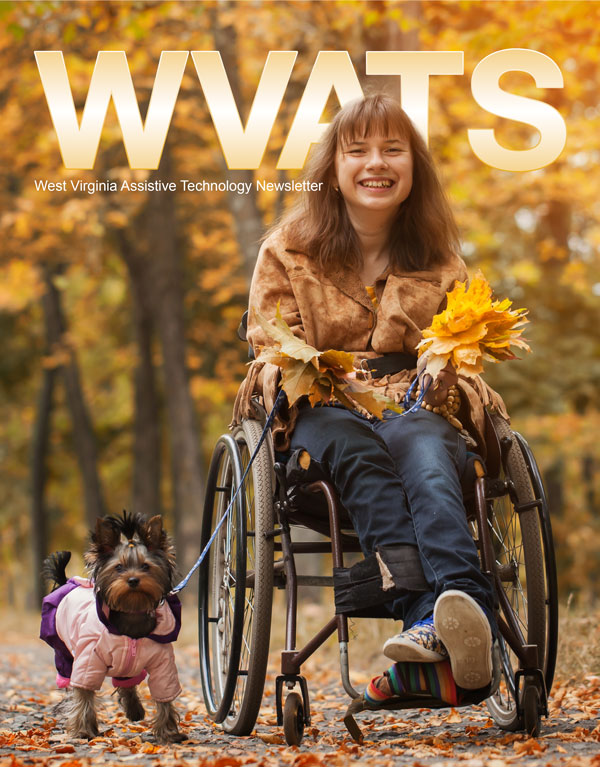 During the holiday season many people welcome family and friends into their homes for food, fun and festivities. Preparing for visitors may involve more than planning a menu. To make everyone as welcome and comfortable as possible, consider the accessibility needs of the guests. Do they have difficulty getting around? Does arthritis (or other barriers) limit their grip strength? Assistive technology can make a home more accessible and enjoyable for everyone.
Temporary ramps can be placed when needed and stored when not in use. Ramps vary in length. They can range from a threshold ramp to one that accommodates several stairs. Many can be used inside or outside. Keep in mind the height and slope of the ramp so it is not too steep for a person to use.
Light switch extenders can be placed over traditional switches. These allow shorter users or those using a wheelchair to reach the lights more easily. Grips or lever doorknob turners can go over traditional doorknobs for guests who do not have the strength or ability to grip a doorknob. Offset hinges can add inches to a door frame. This makes the door wider for guests to enter.
Using a lazy susan on the dinner table may allow individuals to more easily access food choices. Pitchers that squeeze from the bottom might help with pouring drinks. Adding non-slip material under platters and plates may help keep dishes from shifting on the table.
Read the full Fall 2017 Newsletter
WVATS Quarterly Newsletters in accessible HTML: