WVATS Quarterly Newsletter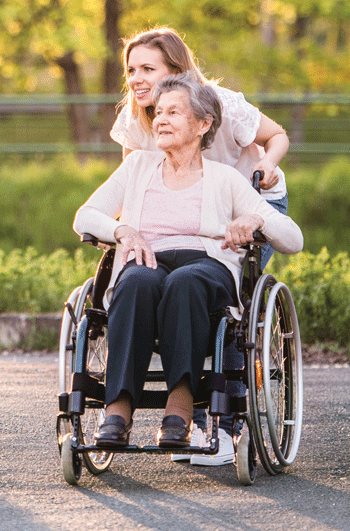 Caring for the Caregiver Using Assistive Technology
Caring for someone who is elderly or has a disability can be a stressful and intense job. Assistive technology (AT) devices can make the job of a caregiver easier.
People often use AT to increase independence with daily living skills. Daily living skills are tasks such as eating, personal care and getting dressed. Devices that may help with these tasks include:
Weighted or curved forks or spoons
Bowls that are held to the table with suction cups or plates with higher edges
Grips for holding the toothbrush
Reachers and other dressing aids
Aids for bathing and toileting like toilet risers and shower benches
AT can also prevent injuries to the caregiver. Many caregivers have back pain from lifting and pulling. The right devices can make these tasks easier. Hoyer lifts, transfer boards, gait belts, grab bars and other devices are made to make moving a person from one place to another easier. These devices ease the strain on both the caregiver and the person in need.
Read the full Spring 2019 Newsletter
WVATS Quarterly Newsletters in accessible HTML: