WVATS Quarterly Newsletter
Sonocent Audio Notetaker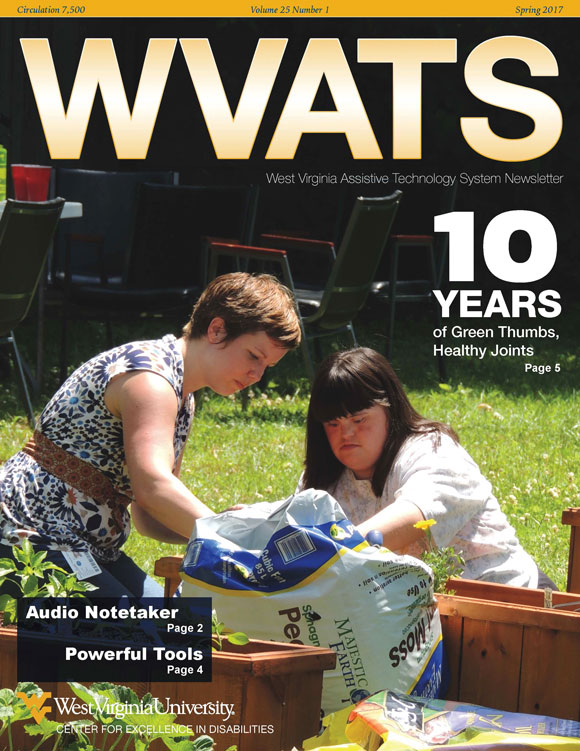 For many people, the act of taking notes can be a difficult task. People fall behind when taking notes for many reasons. These can include trouble spelling, poor handwriting, keeping up with the speaker and many other reasons. People of all abilities can have trouble taking notes.
Also, note-taking is not just for students. Professionals take notes during meetings. Forgetful people take notes during doctor appointments. There are many reasons to take notes, but there are only a few assistive technology options to help take them. In the past, these options included digital recorders, apps for recording on portable devices and LiveScribe pens. There is now an option for a note-taking software.
Sonocent Audio Notetaker is a software available for PC and Mac computers. It also has an app for Apple and Android devices. The software breaks audio recordings into chunks. This makes it easier for the user to find specific information in the recording. The user can also highlight chunks in different colors to mark important information. PowerPoint slides, pictures and text can also be included to add to the audio notes.
WVATS has partnered with Sonocent to offer 100 licenses of the software to people in West Virginia for a trial period. The WVATS/ Sonocent Pilot Project will run through July 31, 2017. Participants will complete a survey before receiving the license code for the software. The survey will help us understand who the users are and how they will be using the software.
WVATS Quarterly Newsletters in accessible HTML: