COVID-19 Update
For the time being, COVID-19 is affecting WVATS services. While we take great care with cleaning our devices, we need to keep each other safe and healthy. Additionally, like many organizations, we are being encouraged to work remotely. We cannot support walk-in clients at this time.
WVATS staff will remain available to you. You can email or call us. Please reach out if you have questions or needs.
Lending Library: WVATS will suspend device loans beginning March 18 until further notice. You can still request items and WVATS will put your request on a waitlist. We will process your request when loan activity resumes. If you have an active loan, you are welcome to keep it until the loan program resumes.
If you have a critical need for equipment, please contact us. We will handle these requests on a case-by-case basis. We want to make sure everyone is safe and healthy.
Training & Presentations: WVATS has canceled all in-person trainings and presentations. WVATS can offer trainings from a distance using Zoom. Zoom is a remote video platform. If you would like to schedule a training, please contact us. Also, keep checking back as we schedule online training opportunities.
Demonstrations: WVATS is not offering onsite demonstrations at this time. We can provide them at a distance using Zoom when possible. Zoom is a remote video platform. Please contact us if you would like to schedule a demonstration.
Reuse: WVATS will suspend in-person reuse donations and deliveries. This might be a great time to look around for items that you would like to donate.
Remember: The WVATS staff is available to you. You can email or call us. Please reach out.
WVATS Quarterly Newsletter
Assistive Technology in the Winter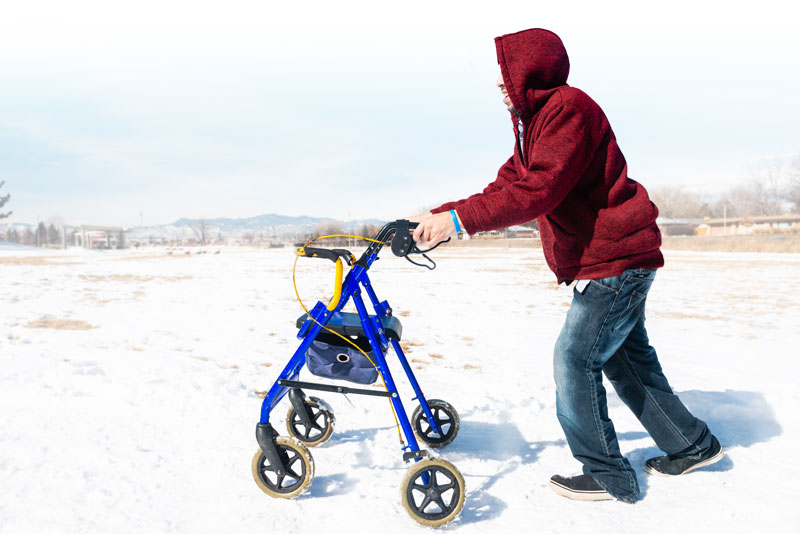 Assistive technology (AT) can help with staying warm and safe this winter. Here are some tips and tools that might be useful.
Being able to keep a home at a comfortable temperature is important when it is freezing outside. A large print thermostat can help people with low vision. A talking thermostat may be more helpful for those with blindness or with mobility issues. Another option would be programmable thermostats that run on a schedule. Many programmable thermostats use smart technology that can be controlled by voice or smartphones.