WVATS Quarterly Newsletter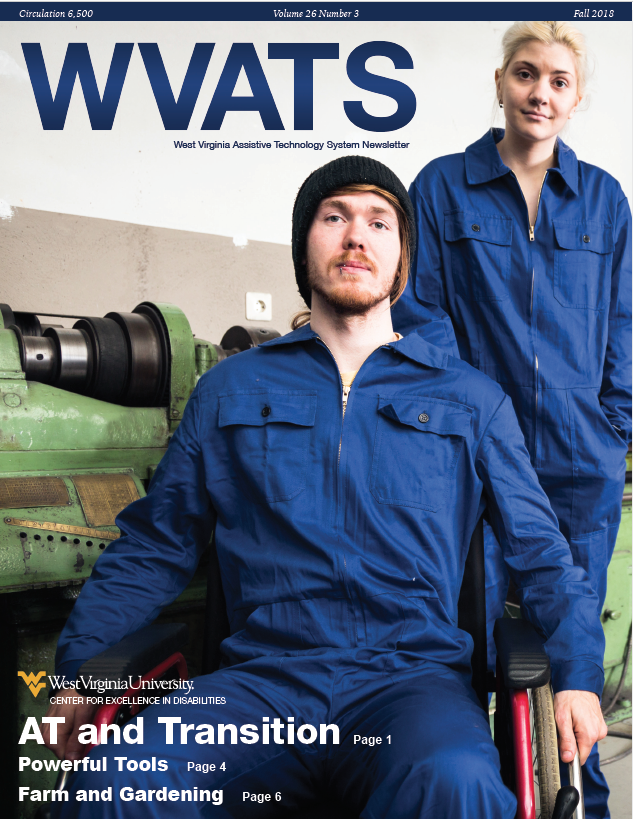 Assistive Technology and Transition
The transition to college or work with assistive technology (AT) involves devices, self-advocacy and support from others. This process should begin early in high school to best meet the student's needs. Current needs, as well as future goals, should be considered to find appropriate devices. If you have not found the right tool, keep trying AT devices. WVATS provides the opportunity to try out a variety of devices.
For those thinking about college, there are a wide range of tasks and tools to consider. In higher education, many tasks involve skills like time management, organization, note taking and task management. Students may need to look for tools and supports to help with those tasks. Some tools might be mobile devices, clocks, note taking systems and reminder systems. Technology is also available to allow a student who is blind to access printed and electronic materials in and outside of the classroom. Check with the college's disability services office for additional assistive technology supports.
The team should consider assistive devices for worksite accommodations when looking at occupational goals as well. There are many devices available for computer access and office settings. These include screen readers, screen magnifiers, voice recognition software, reading pens and microphone headsets. Devices for non-office settings are also available. These include hand tools with accessible features or a handheld magnifier to look at product tags.
Read the full Fall 2018 Newsletter
WVATS Quarterly Newsletters in accessible HTML: